Found a recipe a little while ago that I figured I would try to convert to the grill.
http://allrecipes.com/recipe/8551/spinach-stuffed-chicken-breasts/
Bacon wrapped Chicken thighs.  The recipe called for breasts and Feta cheese but I had trouble finding Feta,  (I live in a deprived area), and I like thighs so I used them.
Here are the ingredients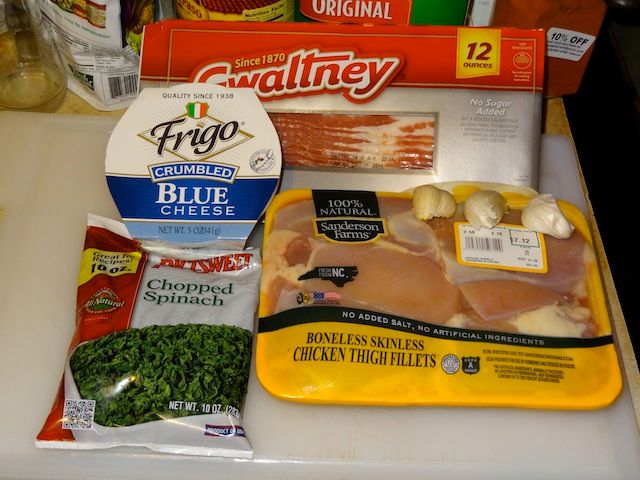 Filling all mixed up
Filling the thighs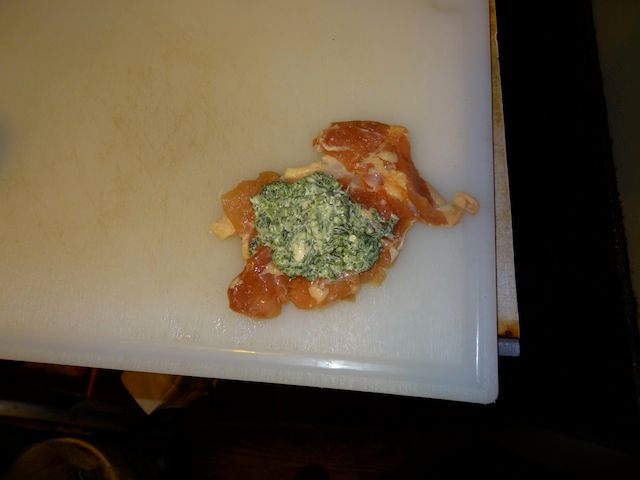 Filled and wrapped
Into the smoke bath,  (22 inch Weber kettle)
Done
I didn't know what to expect when I started this project but they turned out better than I figured they would.  I'll try them again.