I pickled some japs and had 6 leftover.
Never made abt's soooo it was on.
Cut in half.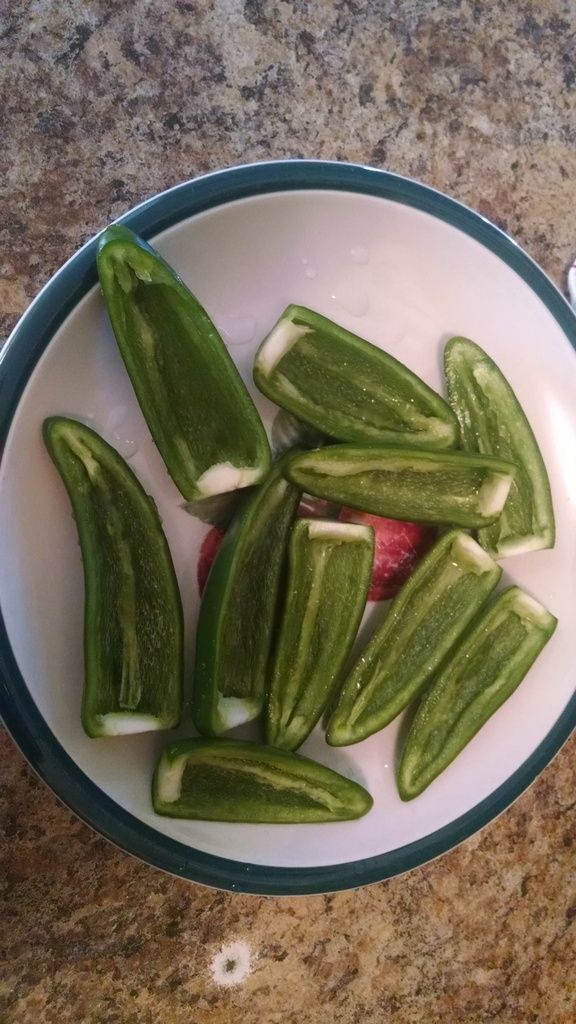 Cream cheese added and seasoned.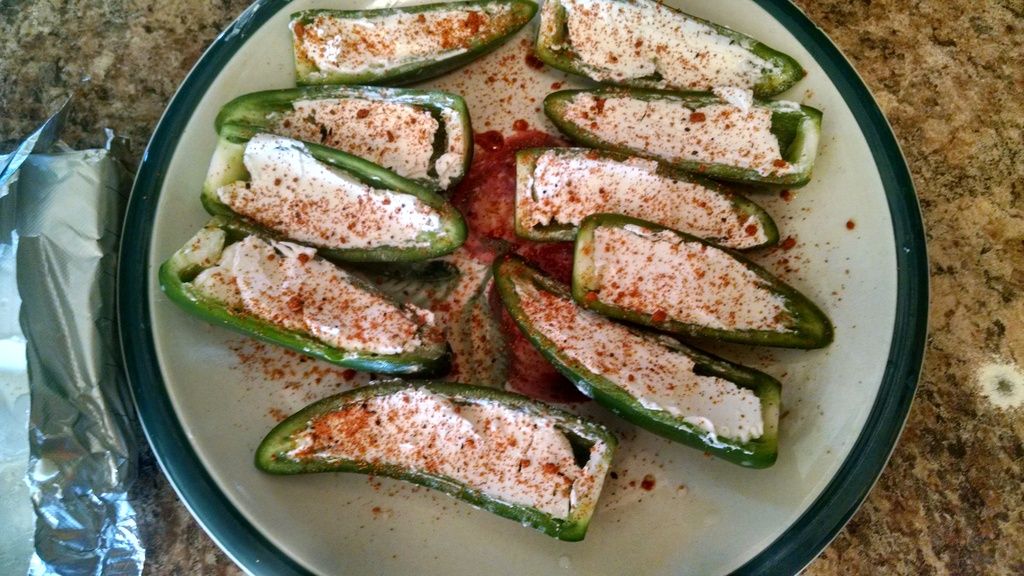 Must have forgotten the pic with the 4 cheese blend added.
All wrapped up.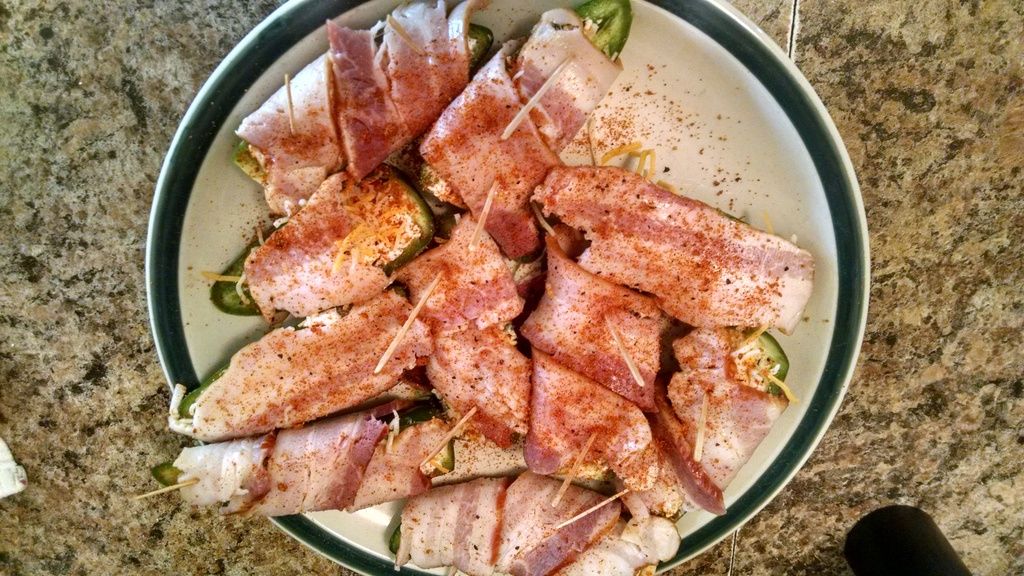 In the mini.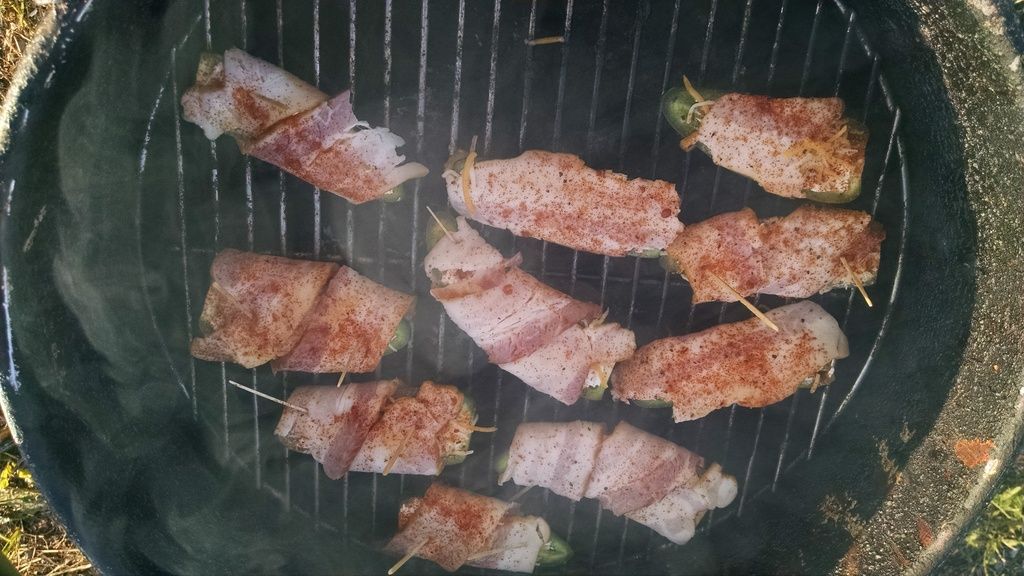 Bout a hour in.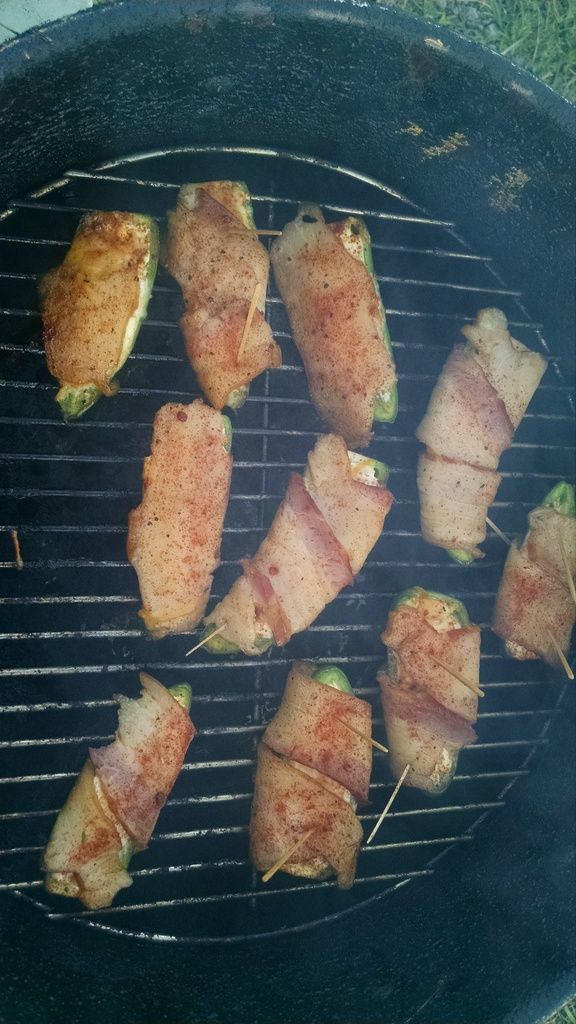 And finished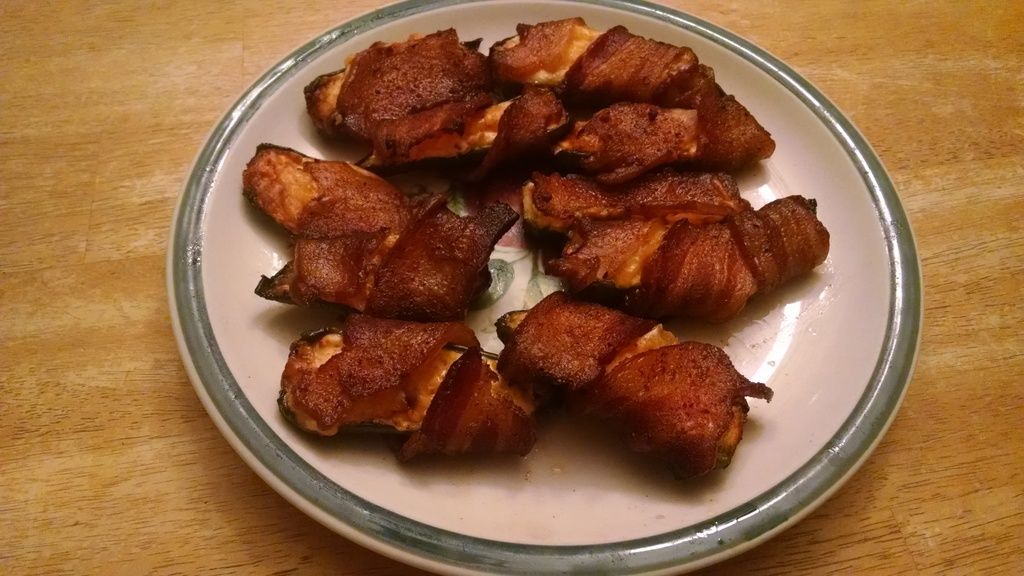 I love these things, can't wait to experiment.
How will they reheat for lunch tomorrow?