Today's smoke started Saturday when I took some elbow Mac over to my GF's barn to cold smoke while I worked on a couple projects.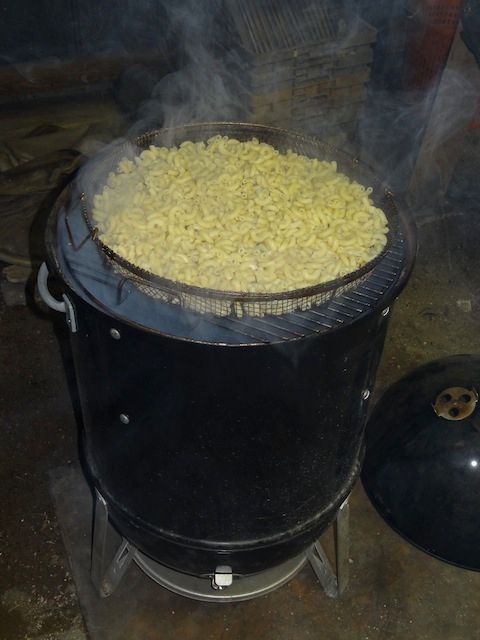 Got up early this morning and whipped up a Blueberry Cobbler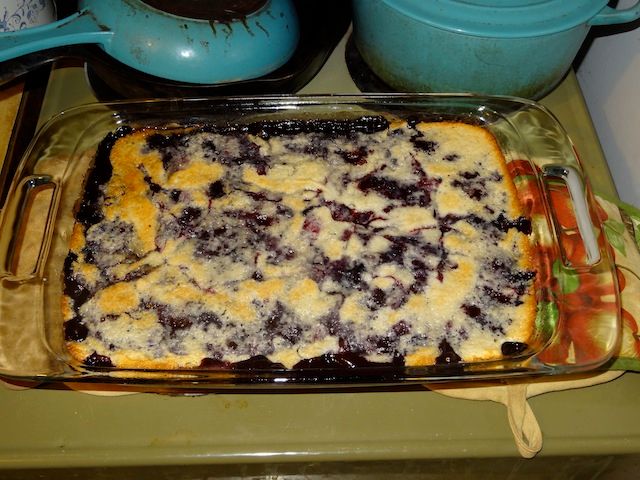 Built a 7 hour snake in the Weber kettle.  About 70 briquettes + 10 or 12 in the chimney.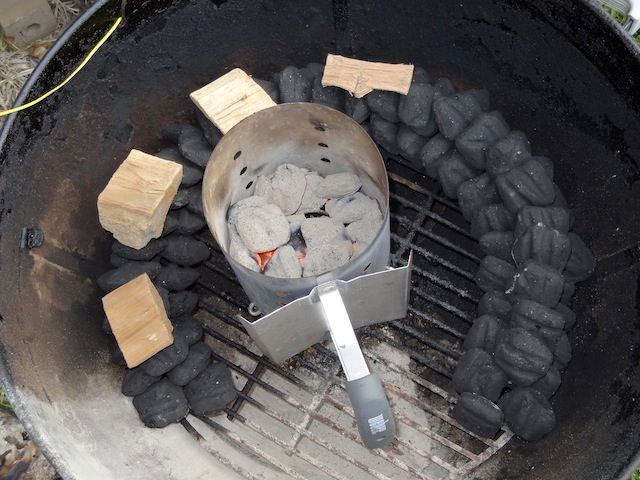 Soup's on.  St. Louis ribs this time around.  No wrapping.  Nekid smoke.  The probe in the ribs was a failed experiment.  I don't use a therm for ribs and won't do it again.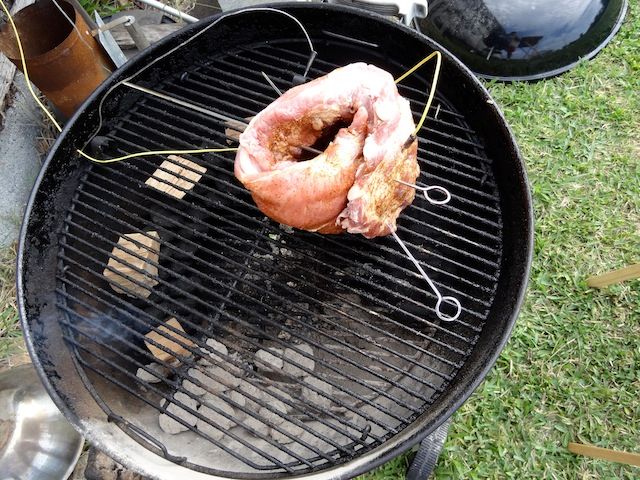 About 4 hours in
Back to work on the smoked Mac & Cheese.  Got out some of my smoked cheese from back in the cooler weather and the smoked Mac from Saturday.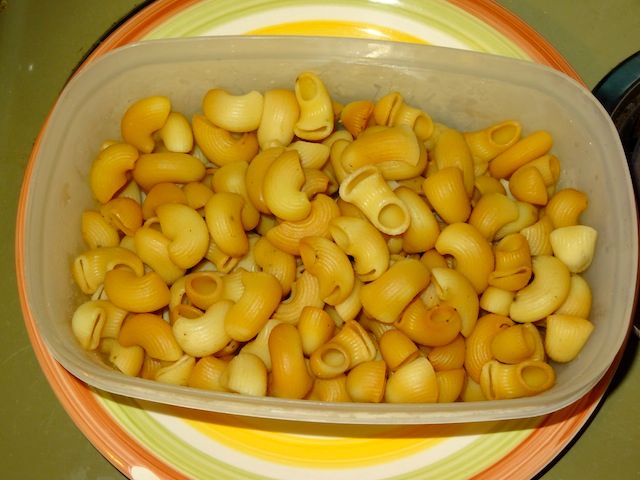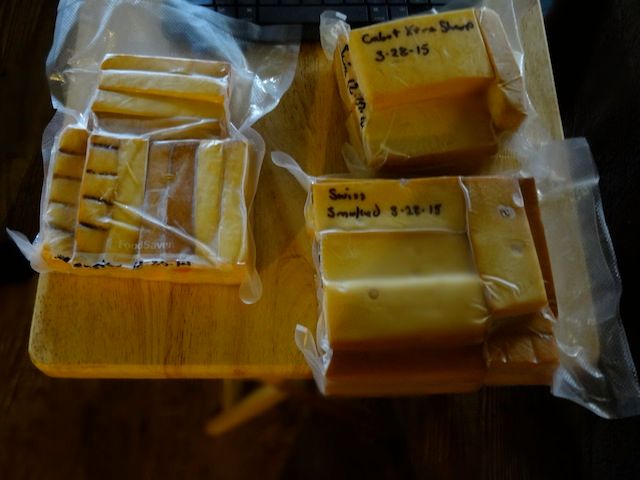 Outa the oven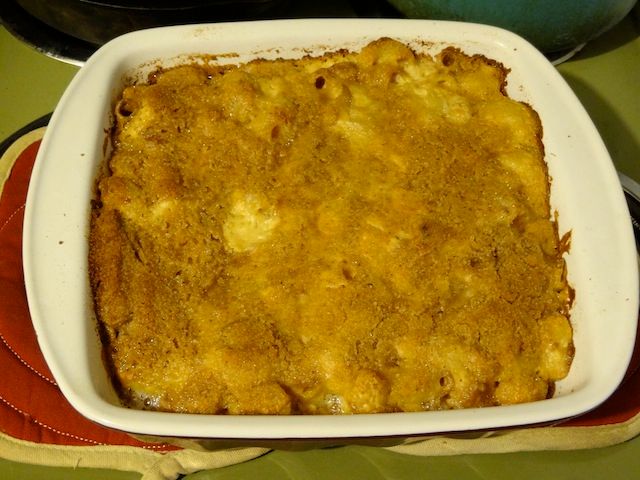 .
Ribs are done
Chow time
And dessert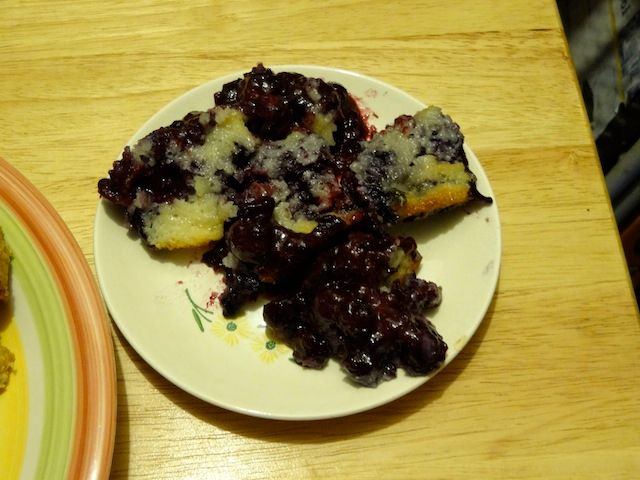 I'm stuffed, but happy.