Went to Costco and picked up a brisket...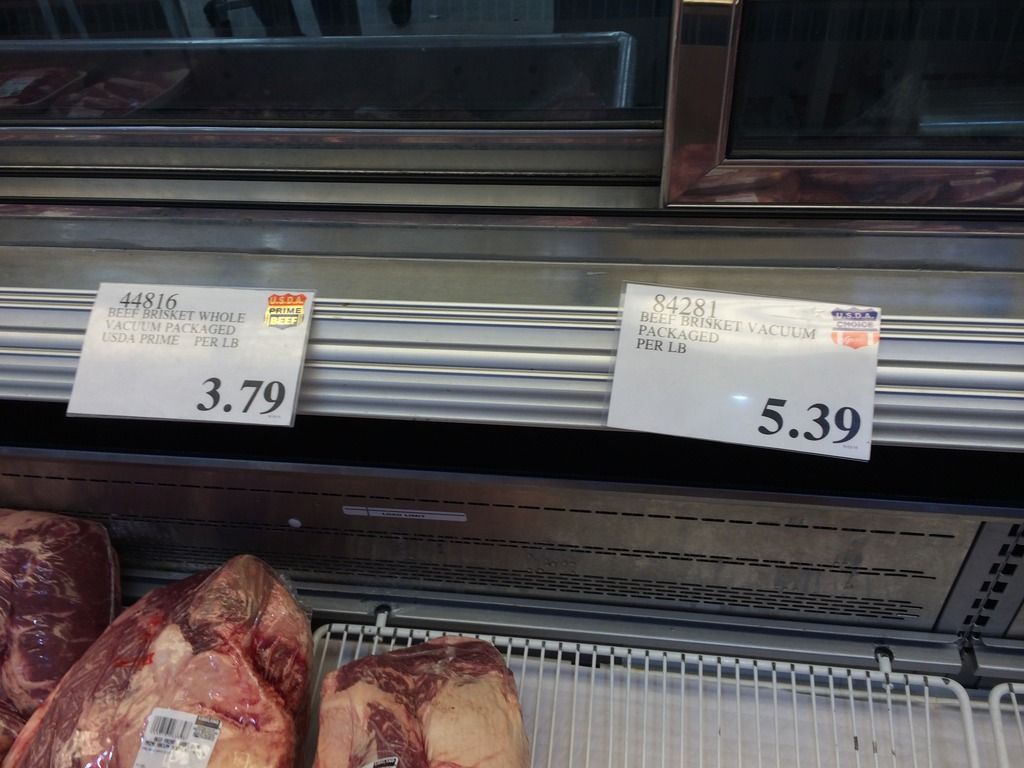 I ended up getting a choice because there were only two prime grade brisket left and the meat to fat ratio on an 8 pound prime is ridiculous!
So I got a 10 1/2 pound choice grade for $54.
Made a rub...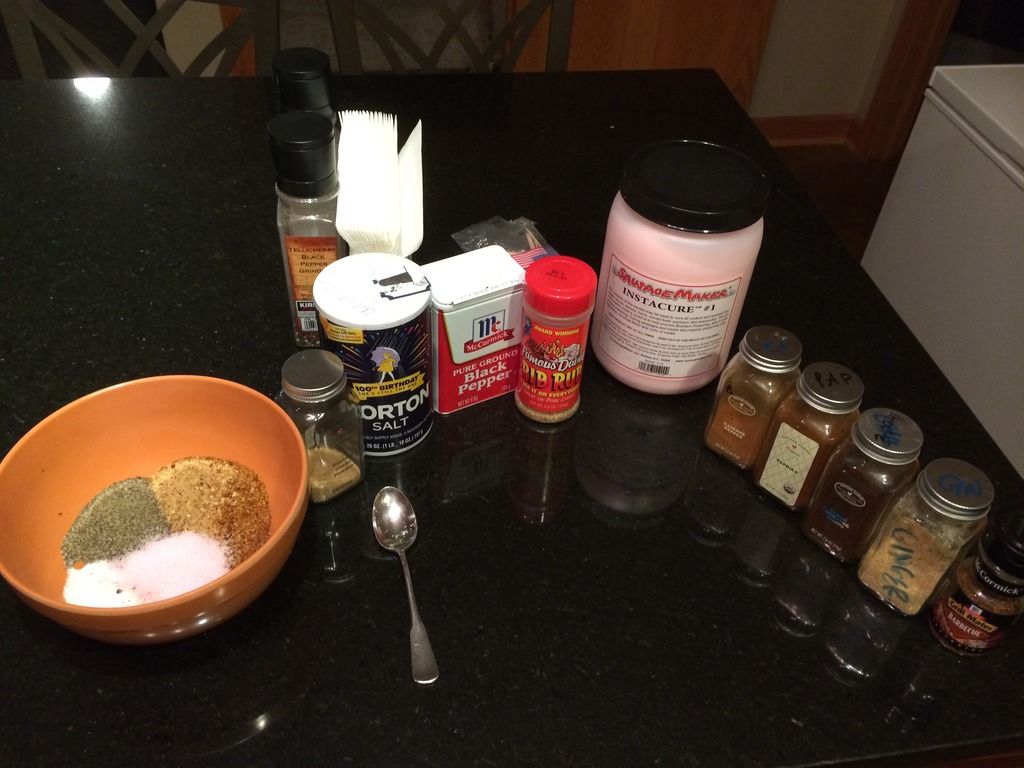 I added a half teaspoon of cure number one to get an artificial smoke ring...