My wife seen it on Facebook and wanted me to make it.
Sorry not many pics.
I took the pineapple and cut the rind off and cut the core out.
Stuffed 2 boneless csr's in and wrapped in bacon.
Then into my uds with Dutches beans.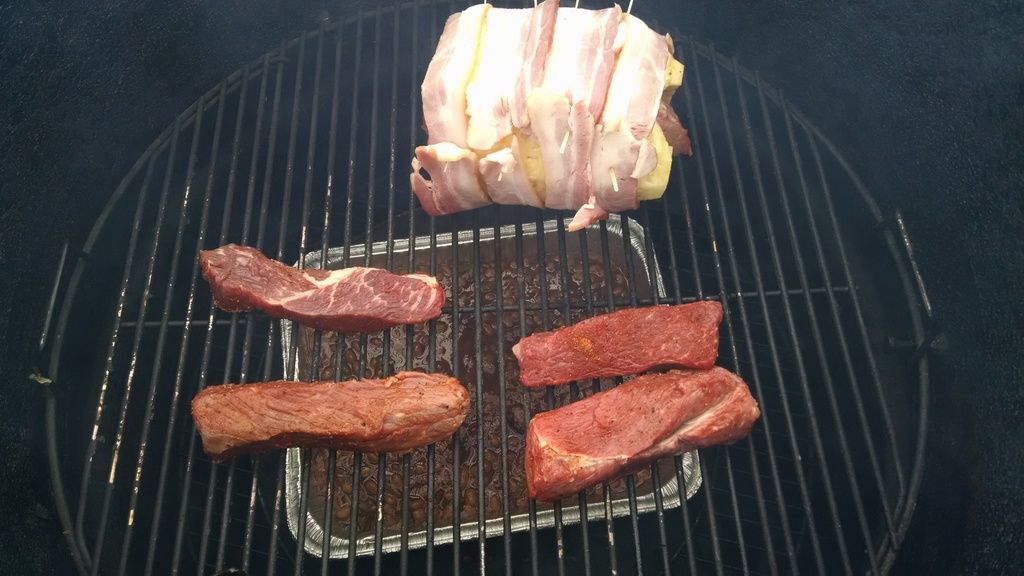 Some great kbb and apple smoke.
Bout 1.5 hours in and the extra pieces are done.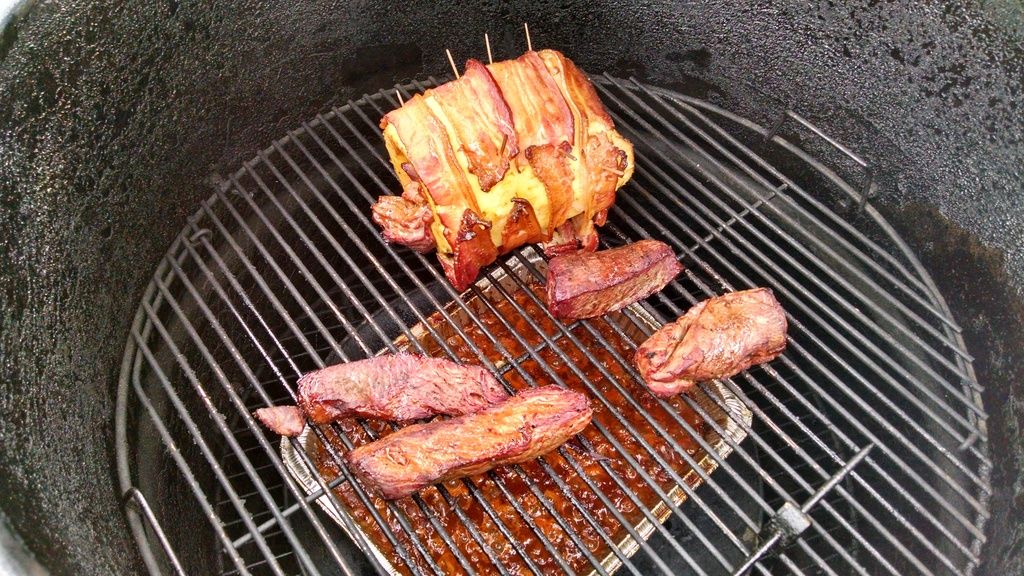 Added some sweet corn.
The meat inside the pineapple reached 145 and most of the bacon was gone.
Over all it was pretty good. My wife loved the pine apple. I am not a pineapple fan but it was OK. A bit of smoke but still firm.
The beans were awesome.