I picked up a 12 lb Smoked Ham last week for a Saturday dinner with family.

I sliced all the fat off and scored the meat with a knife about a 1/2" deep. Looking for good smoke flavor with this.



Saving this for some baked beans.



Going on the 22.5 Kettle with a pan of Pineapple Juice and Hot Water.
Ring of fire with a few chunks of Hickory. 10 lit on one side.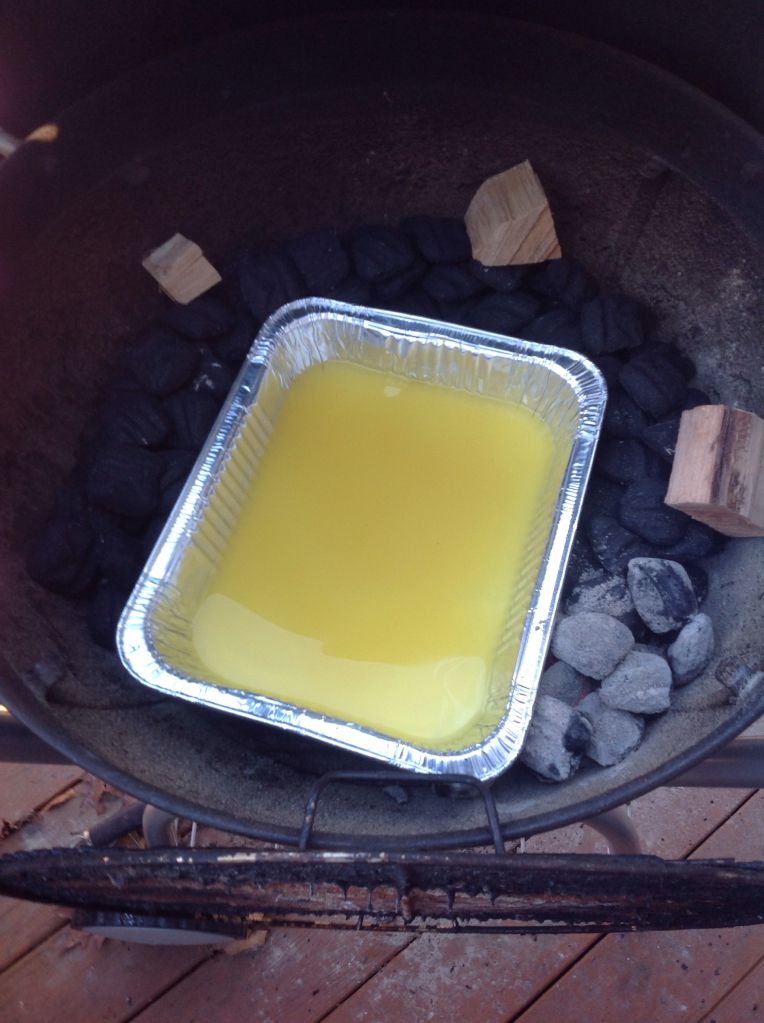 And away we go..



5 hour later, I reached an IT of 140. I made up a batch of Chris Lilly's Spiced Apricot Sauce earlier and spread that all over the ham. Let that set up for 10 minutes.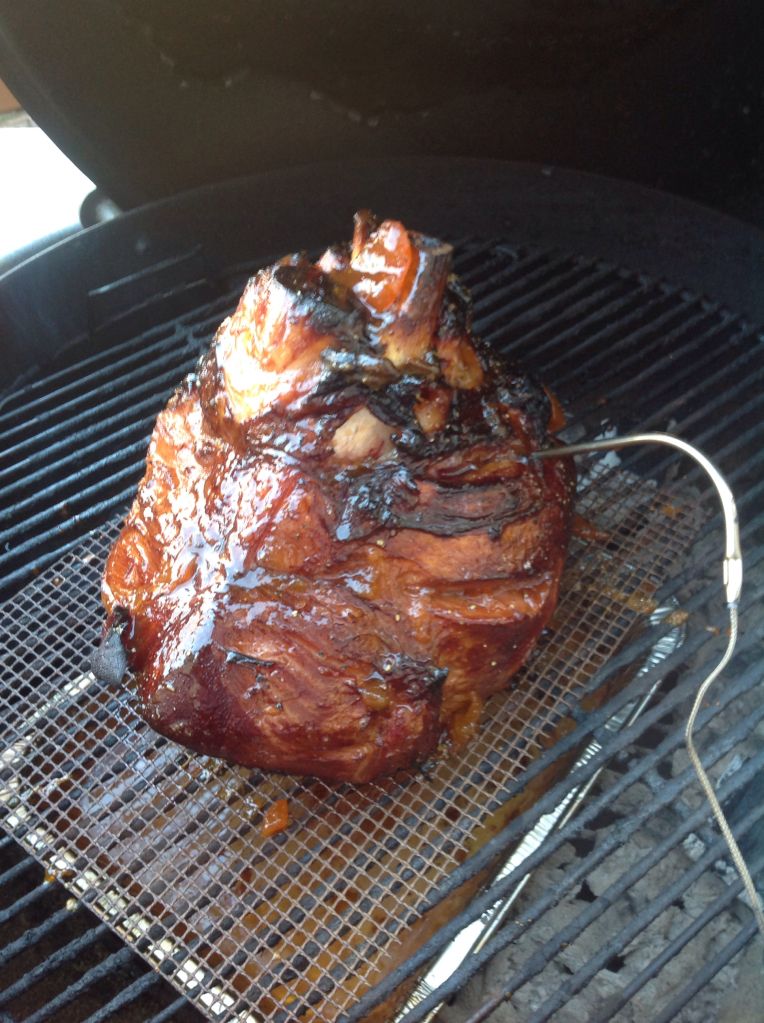 Ready to carve.



I should have taken some sliced pics, but my crowd was hungry.
The Ham was juicy and took on some great additional smoke flavors. The Apricot sauce was a complete hit too.

Here is Chris Lilly's Spiced Apricot Sauce recipe. 

Makes. 1 cup, enough for an 8 pound ham or two slabs of ribs
Preparation time. 15 minutes
Cooking time. 10 minutes
Keeps. Because it has a high sugar content, it can keep for months in the refrigerator.

Ingredients
1/2 cup apricot preserves
1/2 cup honey
2 tablespoons brown sugar
1 tablespoon Dijon-style mustard
1 1/2 teaspoons Worcestershire sauce
1/2 teaspoon soy sauce
1/2 teaspoon paprika
1/4 teaspoon black pepper
1/4 teaspoon cayenne pepper powder
1/4 teaspoon garlic powder
1/8 teaspoon cinnamon powder
1/8 teaspoon sage flakes
1/16 teaspoon ground cloves
Method
In a medium bowl, combine the glaze ingredients and mix well. Refrigerate until you need it. It will keep for weeks.

Thanks for looking