---
Started with some beef back ribs I bought at the local store. Each package was @$6.50, so why not..
Seasoned with Tatonka Dust.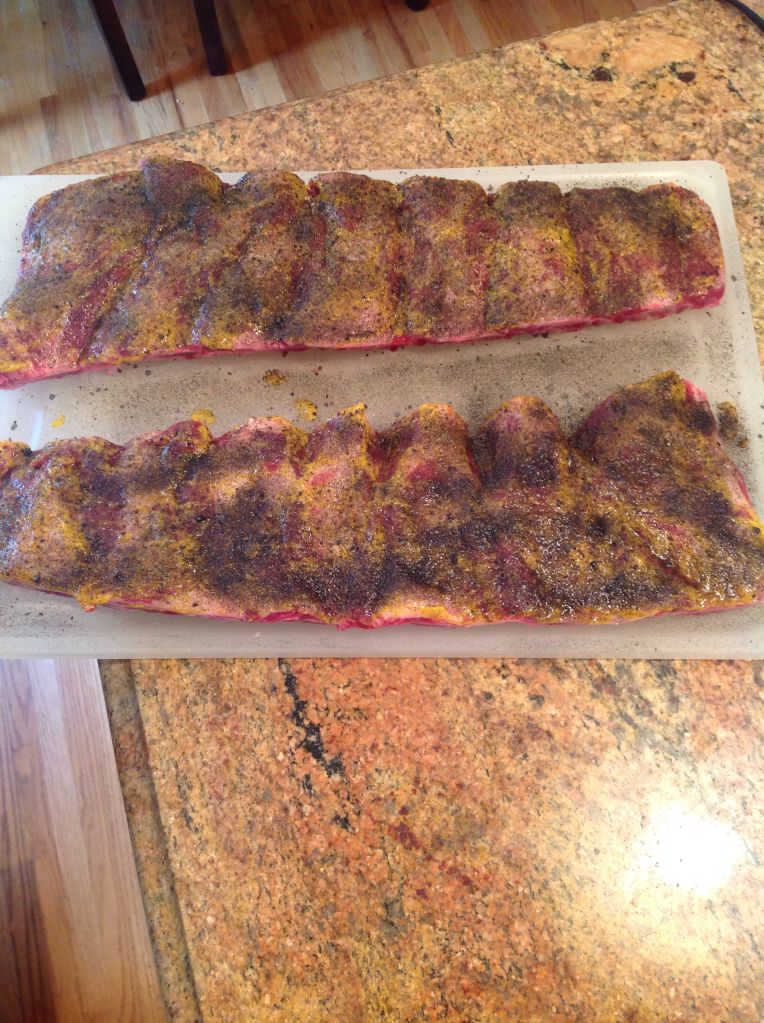 Set up the WSM and used Stubbs briquettes with a few chunks of Pecan. First time using the Stubbs too.
Ran @225* for the first two hours, then bumped it up to 260-270* for the finish. I did not wrap these bones, just rode this one out.
Total time was @5hrs.
Toothpick tender.
Served with some garlic mashed taters.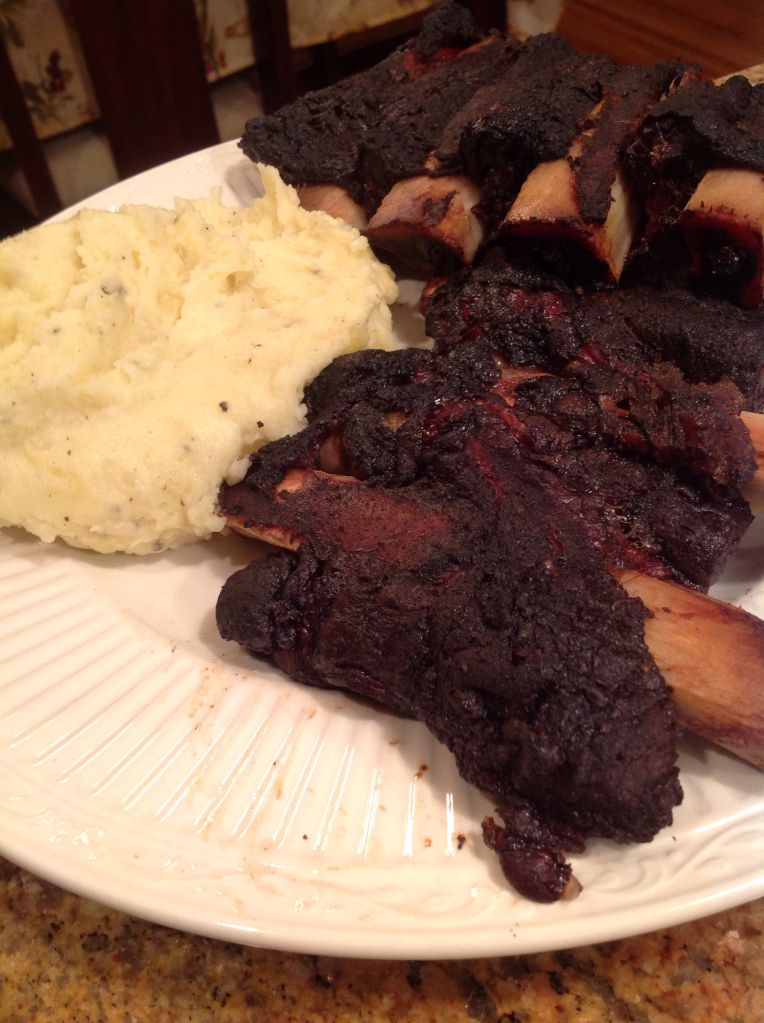 These were very good, I liked the Tatonka Dust on them.
Thanks for looking.