I brined some strips of Beef Bottom Round overnight in a brine recipe I got from a retired Surveyor that he got from the Mo Conservationist magazine about 35 or 40 yrs ago. (Thanks Bob)
I used Royal Oak and a chunk of Peach @ 150*F for 5 hrs.
I also brewed a Porter
And there you have it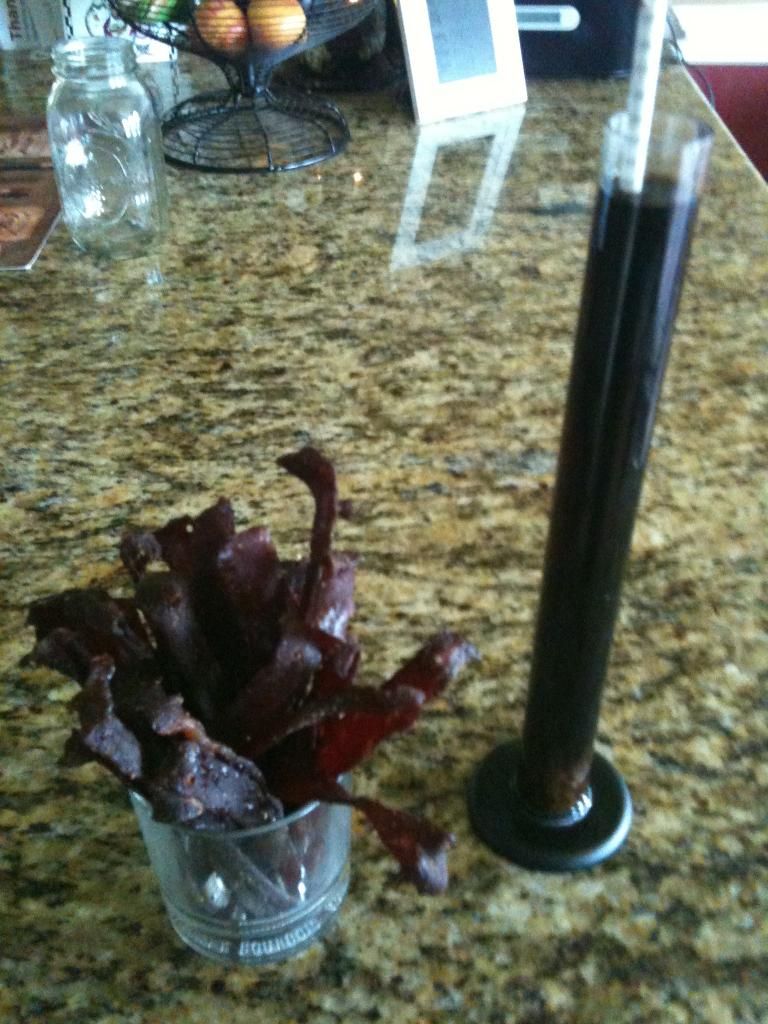 SWMBO said it's not only the best jerky I've ever made, it's the best she's ever eaten! I must say, it is good! (Thanks again Bob)
I'll add the oak cubes soaked in Maker's 46 in a couple weeks.