My day started like this an I knew it was going to be a good day.....
Check out the Instagram video. 15 second clip.
http://instagram.com/p/sAQqW0xZDg/
Here's the full song if interested.
http://youtu.be/T6GoYRgQxe0
Later in the day I got some refreshments.
Got some rib eyes seasoned with webers Chicago steak.
Some flanken ribs also
All grilled on the weber genesis. Aka Jennifer.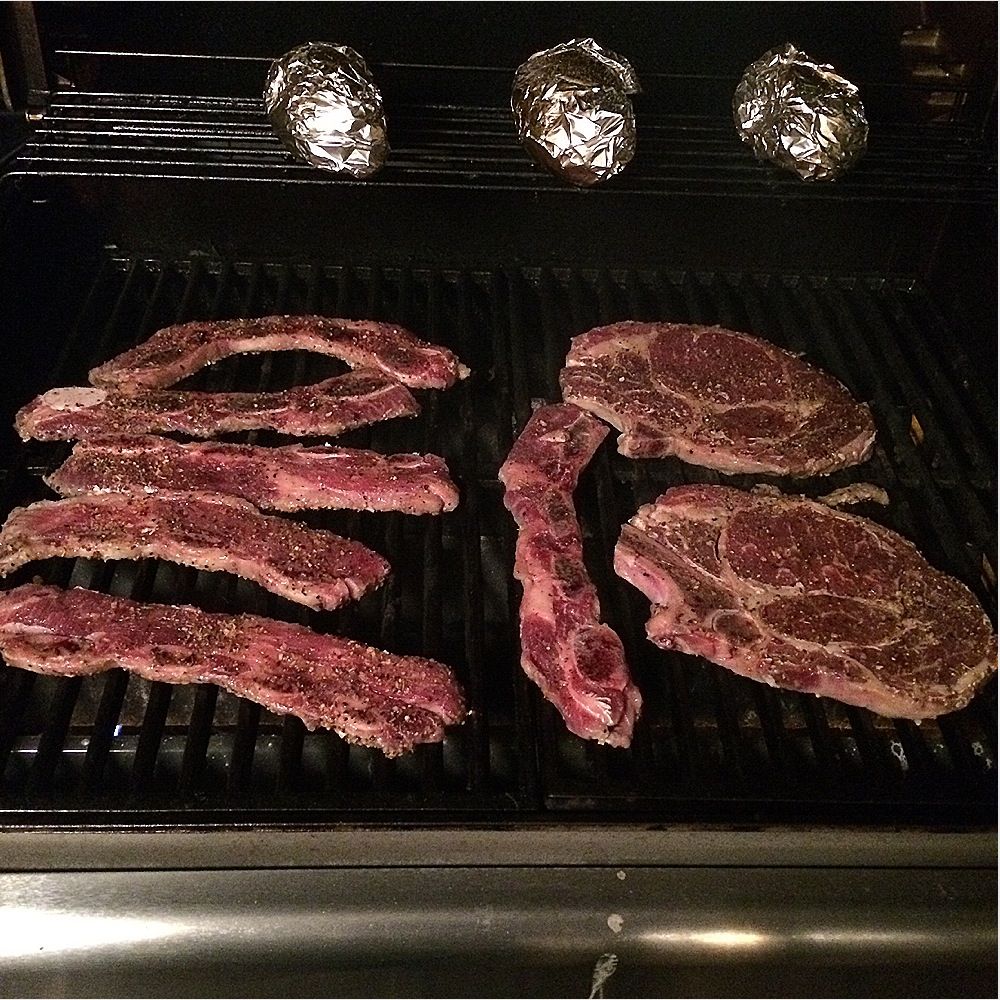 Plated and ready to eat.
Thanks for looking
Tony and Maribel