Half way during the cook Maribel wanted the chicken to be in a butter bath. :icon_cry:so I did what I was told.....
Had my chicken marinating in a red bell pepper dressing.
Used 1.5 chimneys of lit charcoal
Seasoned with fiesta brand chicken seasoning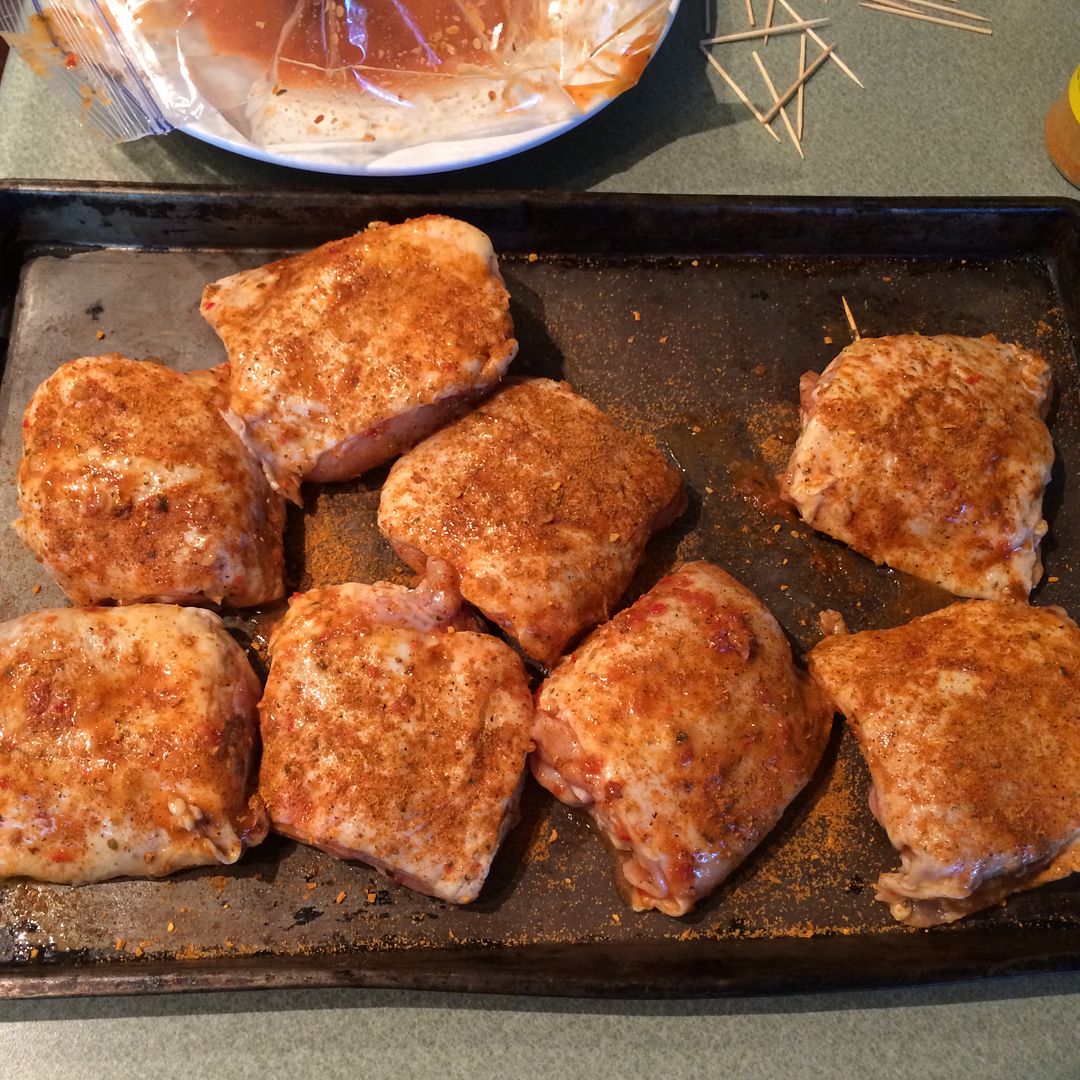 Off they go to the wsm with no water pan
At this point that's when I was asked to put in butter.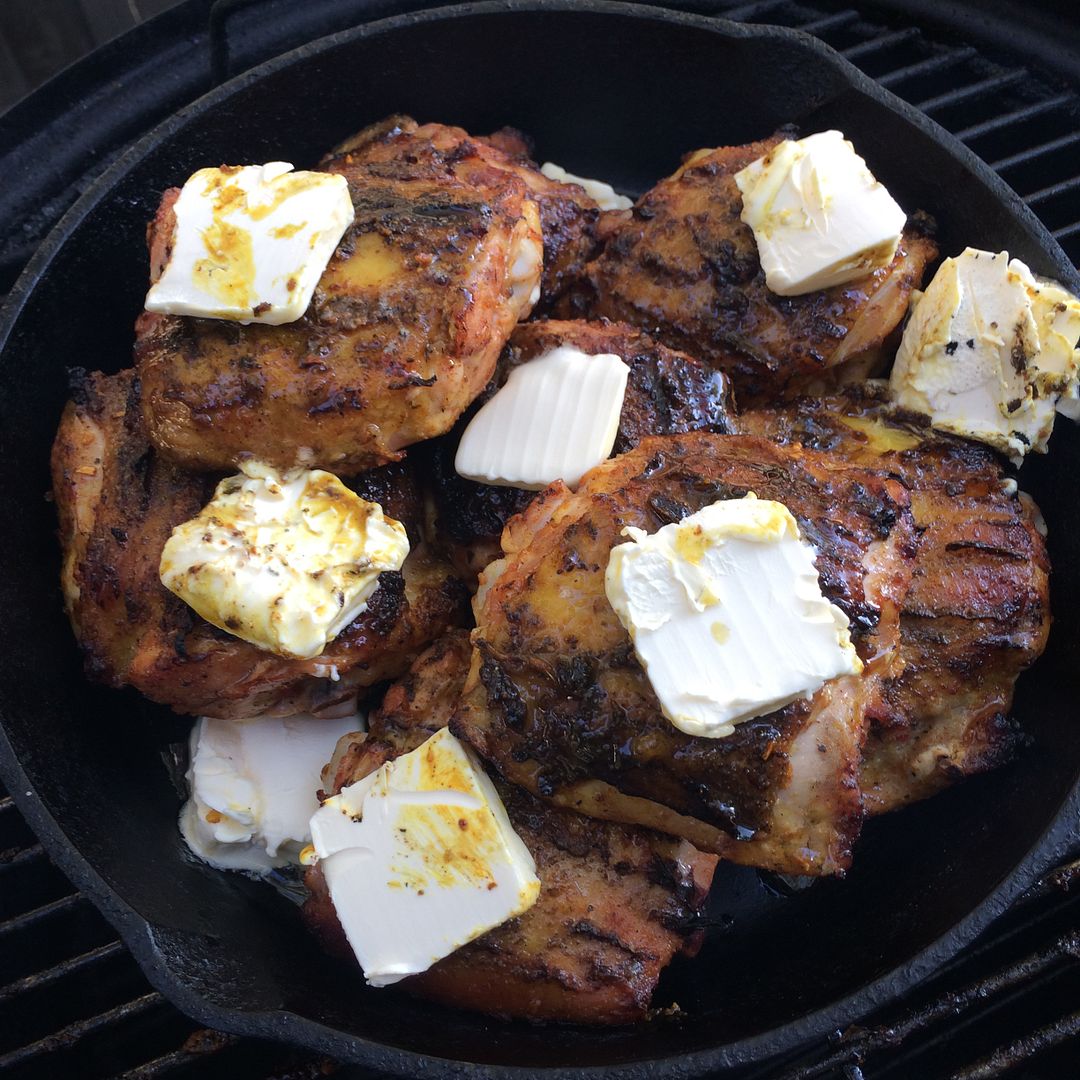 Time to eat!!!
Here's an Instagram video of the cook. 15 second clip
http://instagram.com/p/qNibTKRZK7/
Thanks for looking.
Tony and Maribel