Here we go again... :icon_cry:Maribel is leaving on a weeklong trip to PA and before she left she wanted grilled chicken. Here's what we did.
Here's an Instagram video. 15 second clip of the cook.
http://instagram.com/p/o9wnNYRZHH/
First they were seasoned with the brand chicken seasoning.
I let them sweat for 15 min the added in a bag 1/2 cup of mayo. Wosterchire , soy sauce and hosin sauce.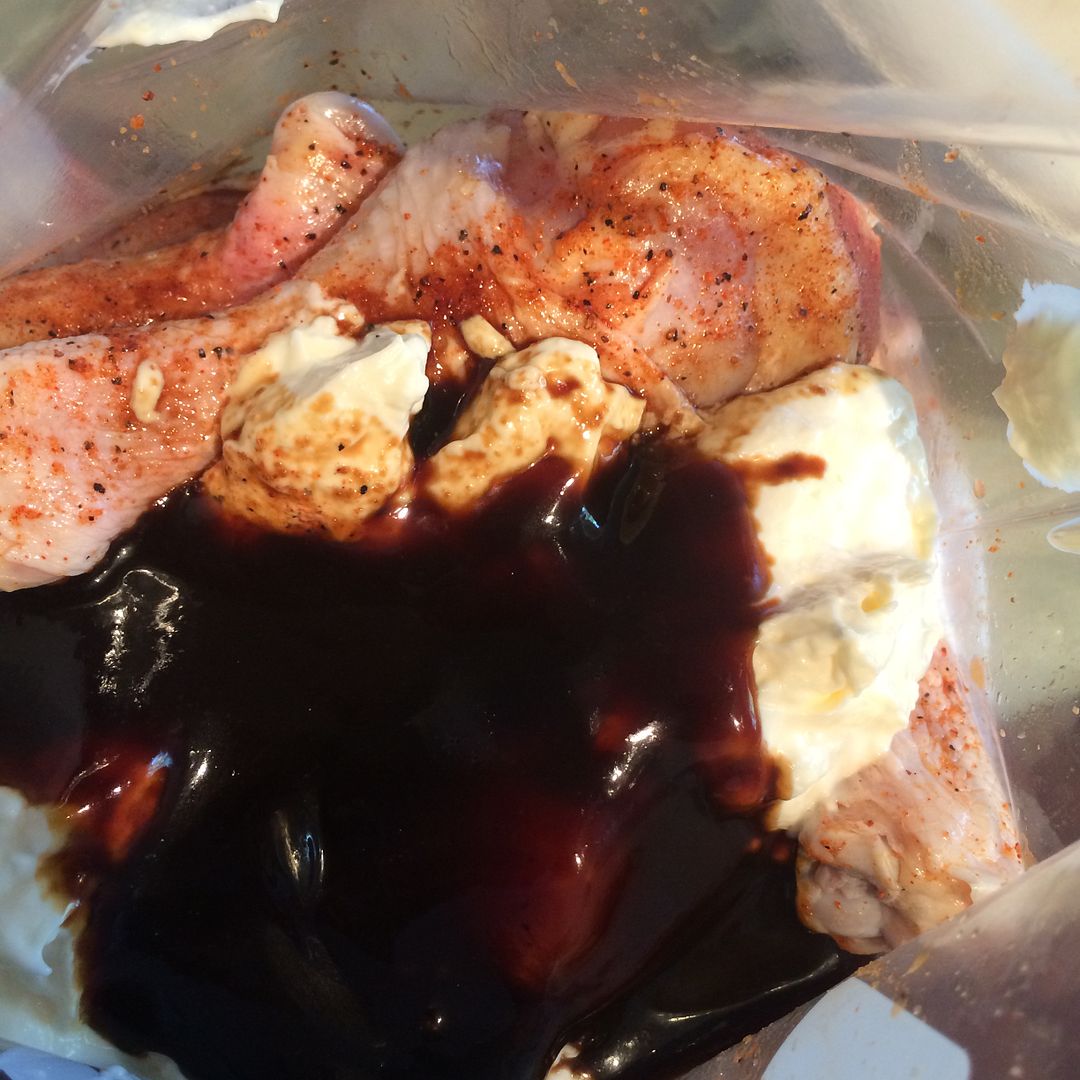 Used peach wood for smoke flavor
Done.
Plated and ready to eat.
Thanks for looking and have a great week.
Tony and Maribel.