Thought I'd share my nuts with all of you
Recipe:
2 lbs raw almonds
5 Tbs Worcestershire sauce
3 tsp Onion Powder
3 tsp Garlic Powder
1 tsp Cayenne Pepper
1 tsp Gray Salt (or your preferred salt)
4 dashes of your favorite pepper sauce
Mix wet and dry ingredients till dissolved. Add nuts and toss to coat. Place on apparatus of your choice (I use perforated pans) sprinkle liberally with salt and freshly cracked black pepper.
Place in smoker and smoke for 2.5 hours at 225F. I used Hickory and Cherry. About 3 to 1 on the hickory. Probably 2 oz of wood or so.
Use of a perforated pan keeps me from having to stir them to get even coverage. Your mileage may vary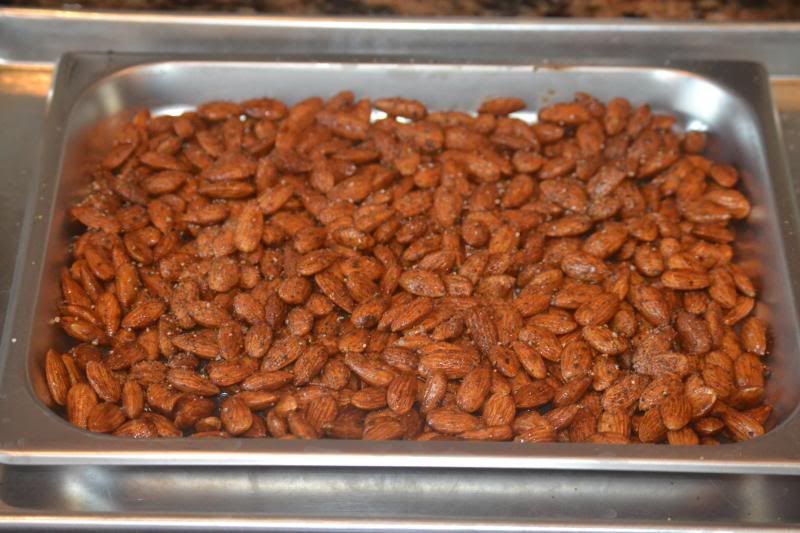 Ready to go!!!
In the Smokin-It #2 waiting for some hickory love.
Guess Ill have to post a follow up to see how they turned out.
Scott
PadronMan
__________________
There is nothing better than a great cigar and a full smoker.

Smokin-It #2