---
I am using Len Poli's Venison Salami recipe for this one, just substituting Elk because that's all I have at the moment.
Garlic powder, NFDM, Dextrose, Red pepper flakes, Salt & Cure #2.
Bactoferm LHP was added to the meat (not shown).
There is some Pork under all that too.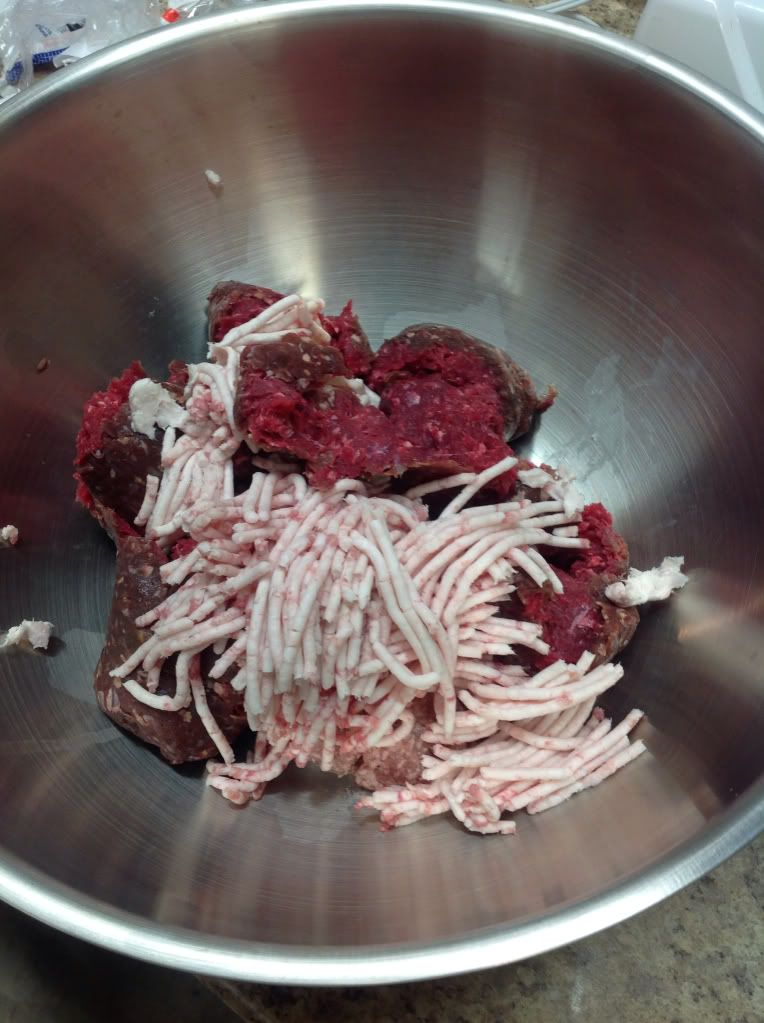 Stuffed and ready for the 85* sauna for the next 24 hours.