Sorry....I can't help myself..

Not going to bore you with pic's of waterlogged gray meat. So here's what I did.

Soaked for 48 hrs, changing water three times. Dried.
Coating of CBP, Coriander, Garlic powder, onion powder. Wrapped and rested overnight.
Onto the mini with a full load of Kingsford.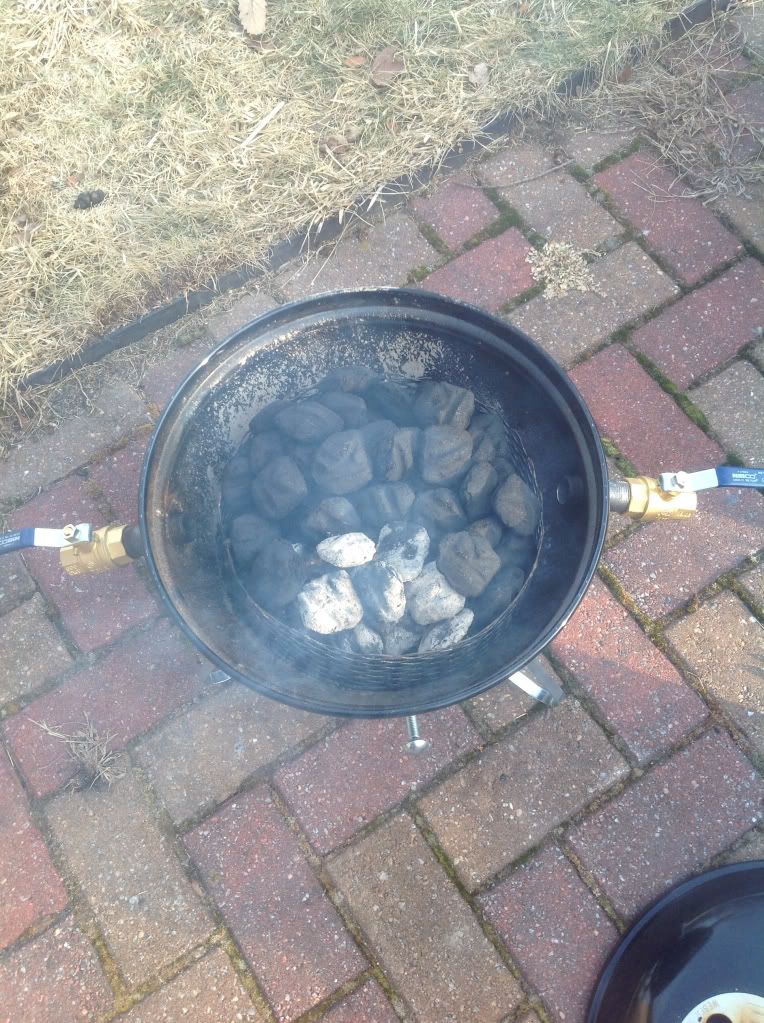 10 lit on one side. No heat sink, just the steamer diffuser.
Ran this @240 degrees for most of the cook. 6hrs later, I pulled it when it hit 190IT.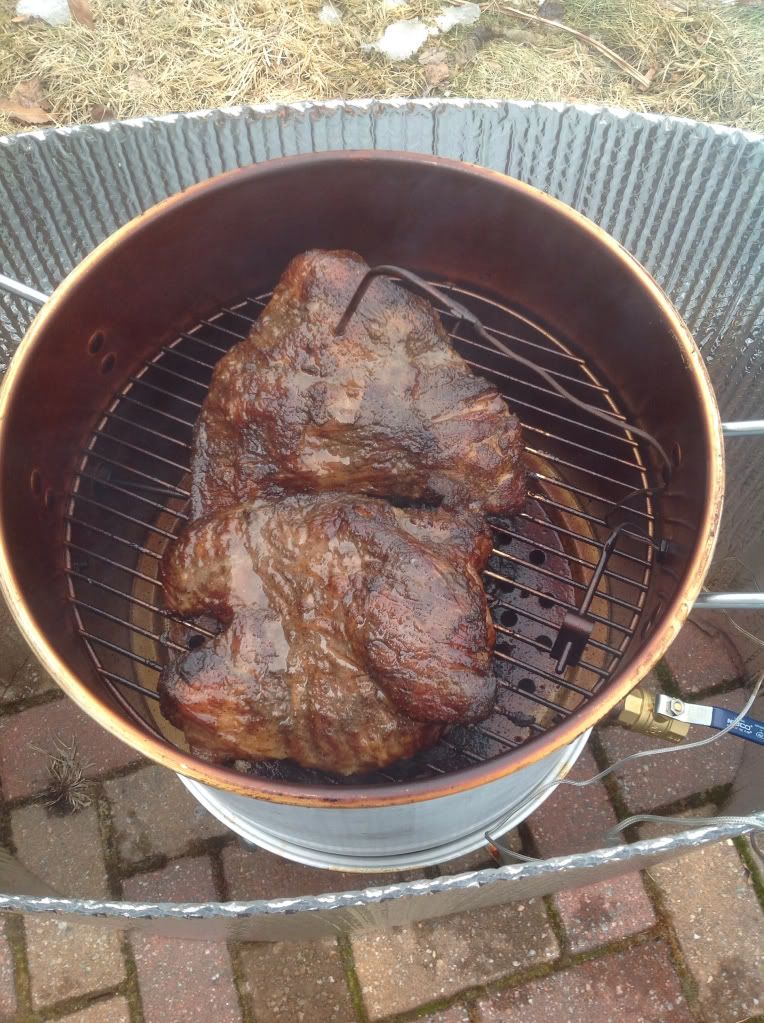 Put both pieces of meat in a pan, wrapped with HD foil and into the refrig for a few hours to cool.
Sliced shot before steaming.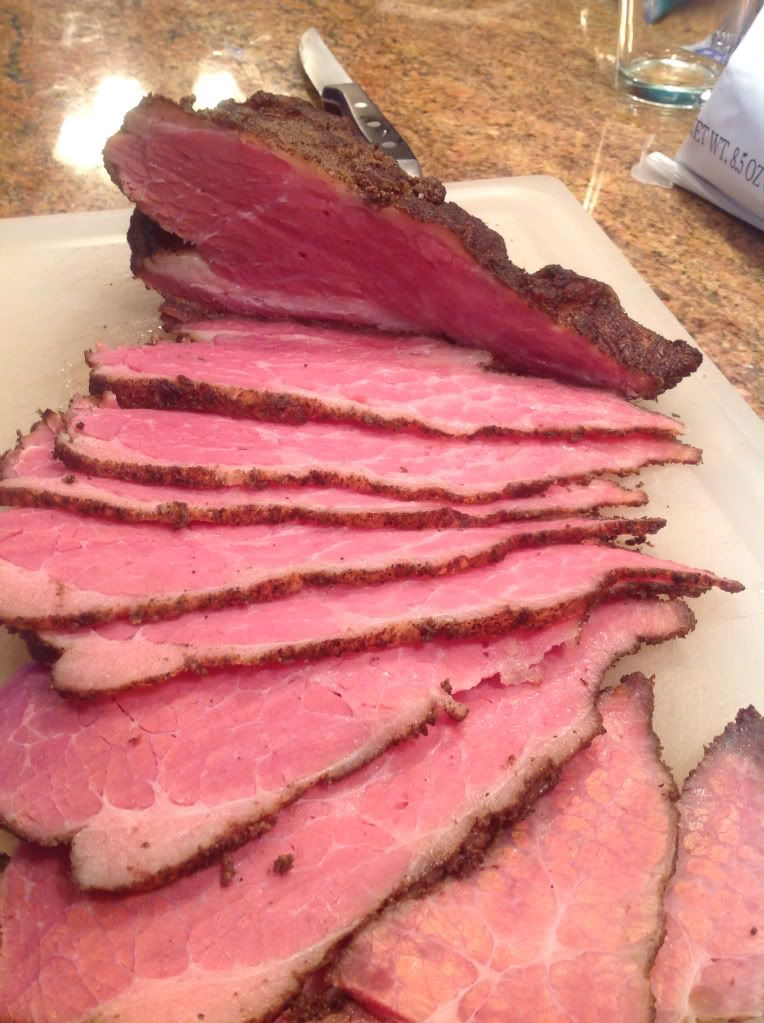 Pastrami was attacked after it was brought to the table. Sorry for the lack of finished sammie pics. But it was very good.
Thanks for looking!