Adam (c_farmer) thread looked so good, it got my wheels turning.


Found a nice 4.5lb Bottom round. String it up and rubbed with SPOG. Wrapped and into the refrig for a few hours.



Using the Vortex with this one. Ring of fire in place with a few hickory chunks.
10 lit on one side, all vents wide open.



Two hours later, we reached an IT of 130. Time to pull.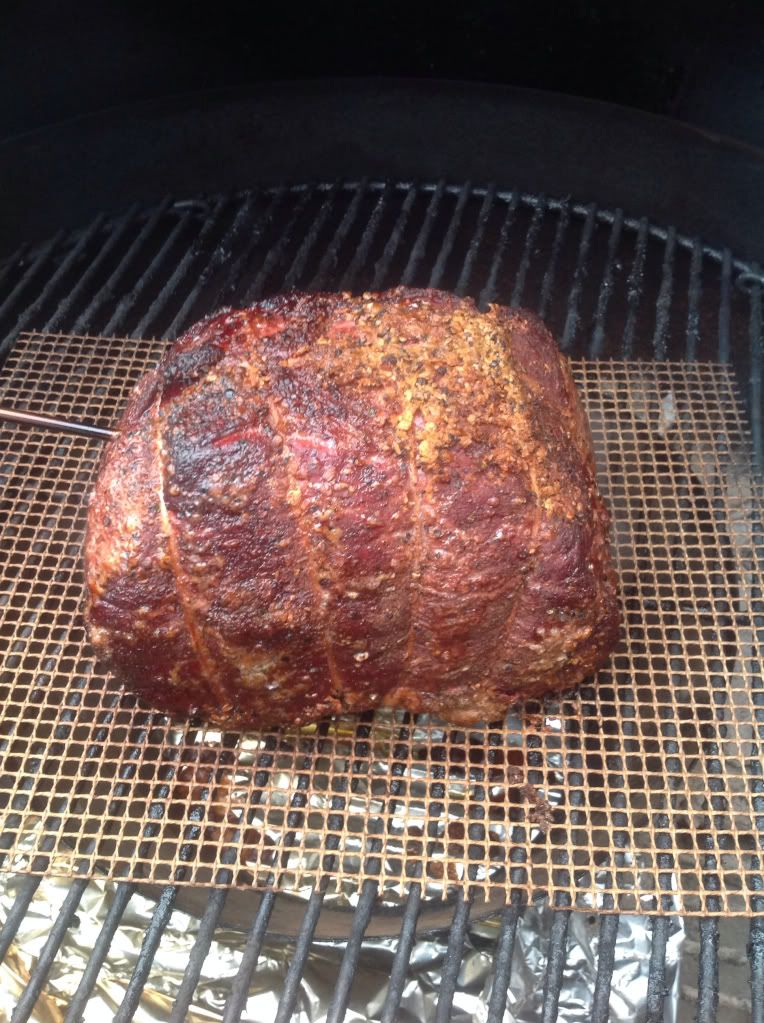 Had this much left to burn.



Gonna tent foil this for a half hour.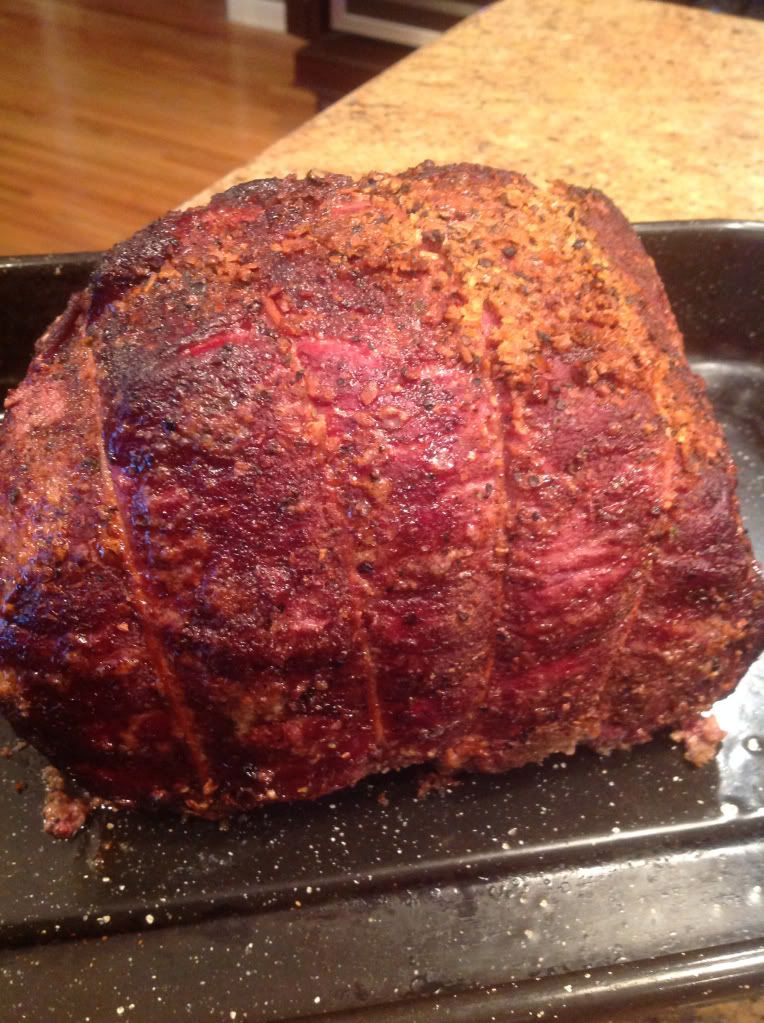 Sliced shot.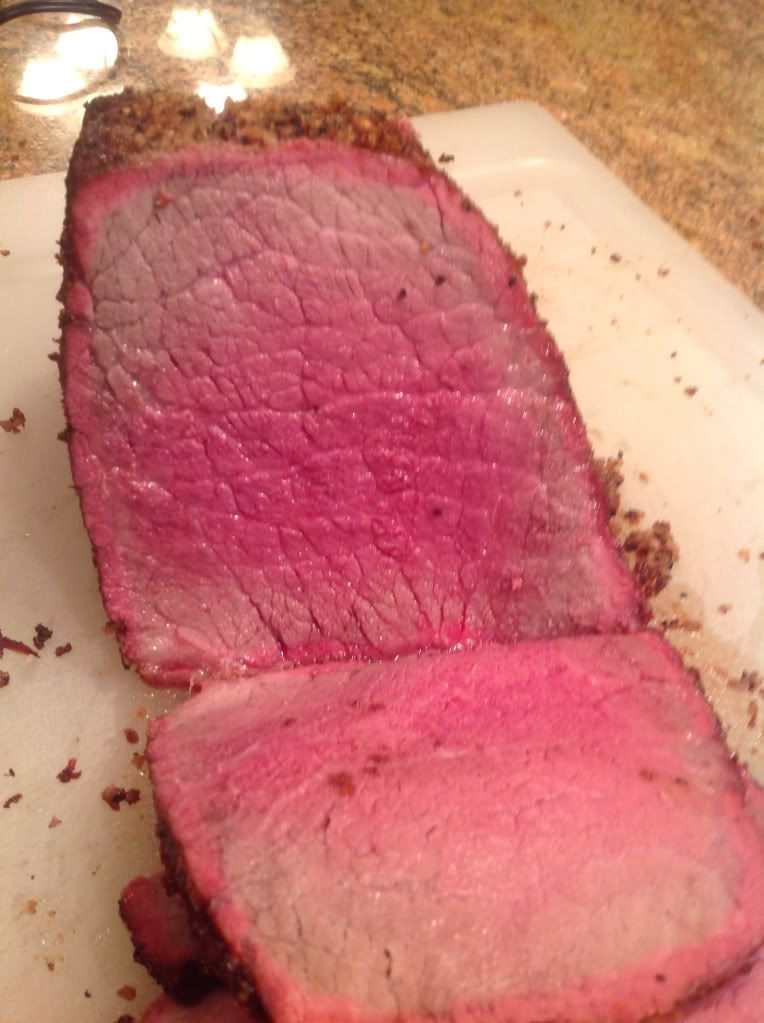 Served with mashers and Mushrooms simmered in Burgundy and butter.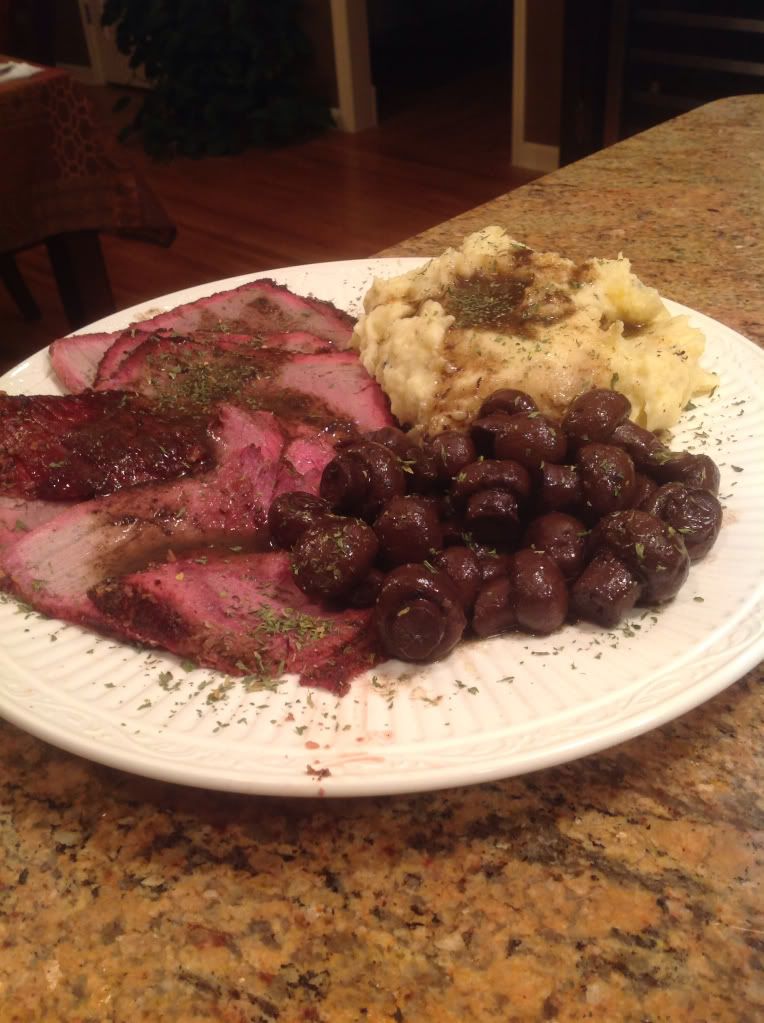 That was really good.
Thanks for looking.