Decided to change it up a little for Christmas this year. Instead of a big-ass ham, I went for pork butt roast for to make 16 pounds of pulled pork.
I coated the entire outside with yellow mustard (learned that on this site somewhere), then Lawry's Seasoning, then a nice layer of brown sugar, and refrigerated it about 24 hours before it hit the smoker.
I smoked it for 16 hours total in my MES 30 @225.
6pm: Loaded preheated smoker with meat and hickory chips, and the drip pan about 2/3 full of water.
9pm: Added more hickory chips.
12am: Added more hickory chips.
4am: Added more hickory chips. (4am sucked. I was tired and it was below zero outside.)
8am: Added last round of hickory chips and a few cups of water in the drip pan.
10am: Removed the butts from the smoker, wrapped in foil, and placed in a large covered bowl. I also poured the drippings into a metal bowl for later. Then I ate the bark that was stuck to the racks. I think this part is mandatory. The IT was 210 when I pulled it. No idea how long it sat at 210 in the smoker.
11:30am: Unwrapped the butts and pulled the meat, snacking occasionally (often) on bits of the bark. The meat was still very hot to the touch.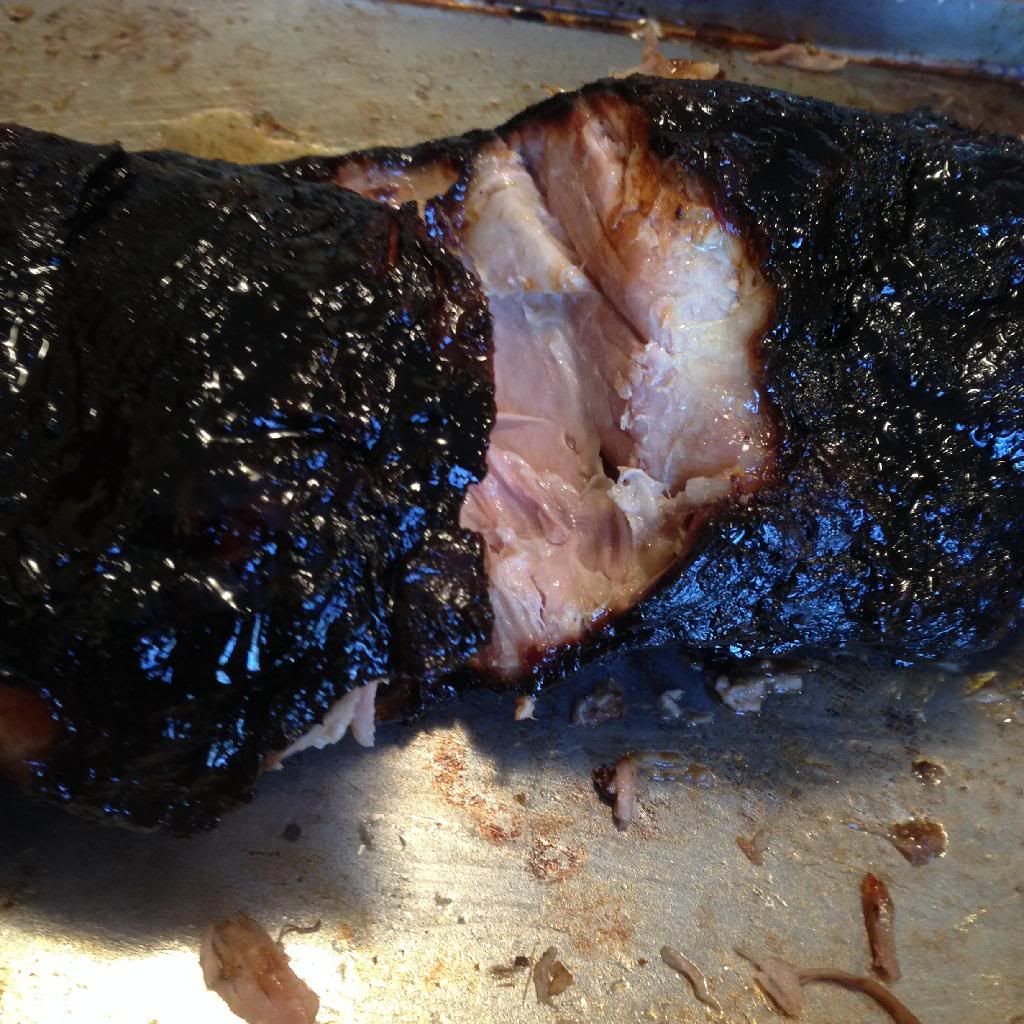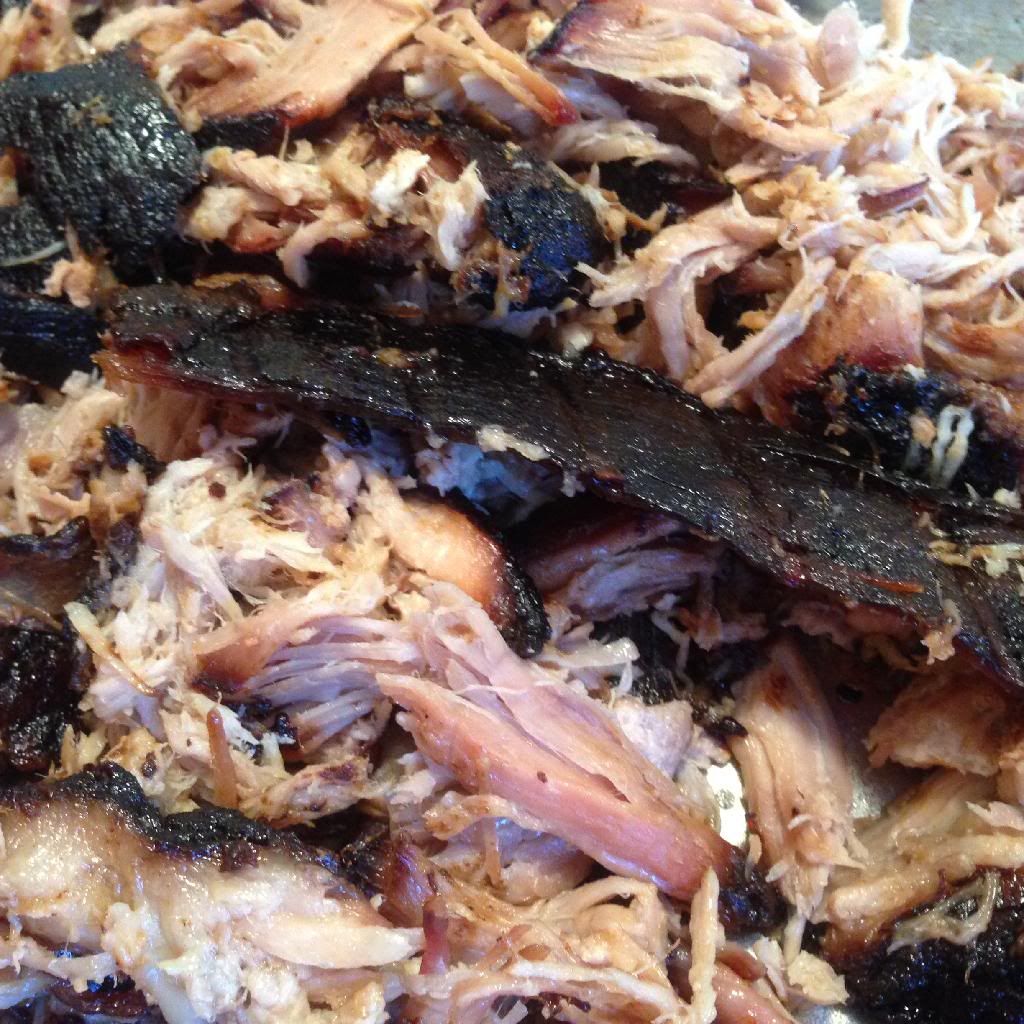 Next I took poured the drippings (maybe three cups) into a crock pot, added a tablespoon each of Lawry's, garlic pepper, and homemade crushed cayenne pepper (makes you cough and sneeze whenever you pour it, but it's worth it), and about a half tablespoon of black pepper, and mixed in the pork. I had to use two crock pots!
I also made a KFC clone recipe of slaw to go with it and topped it off with Jimmy J's Razorback Rib Sauce (XXX habernero flavor)