This question has come up several times...:
How do these perform in cold temps?
I smoked 2 spatch'd chickens last night and the ambient temp was just under 0 degrees F.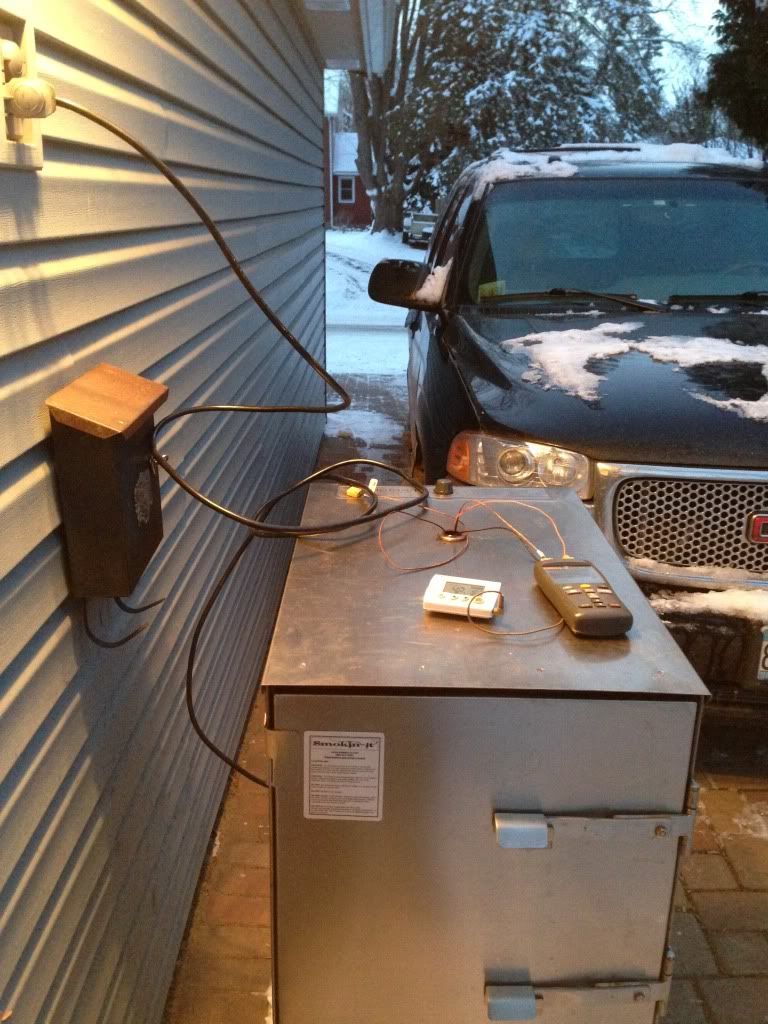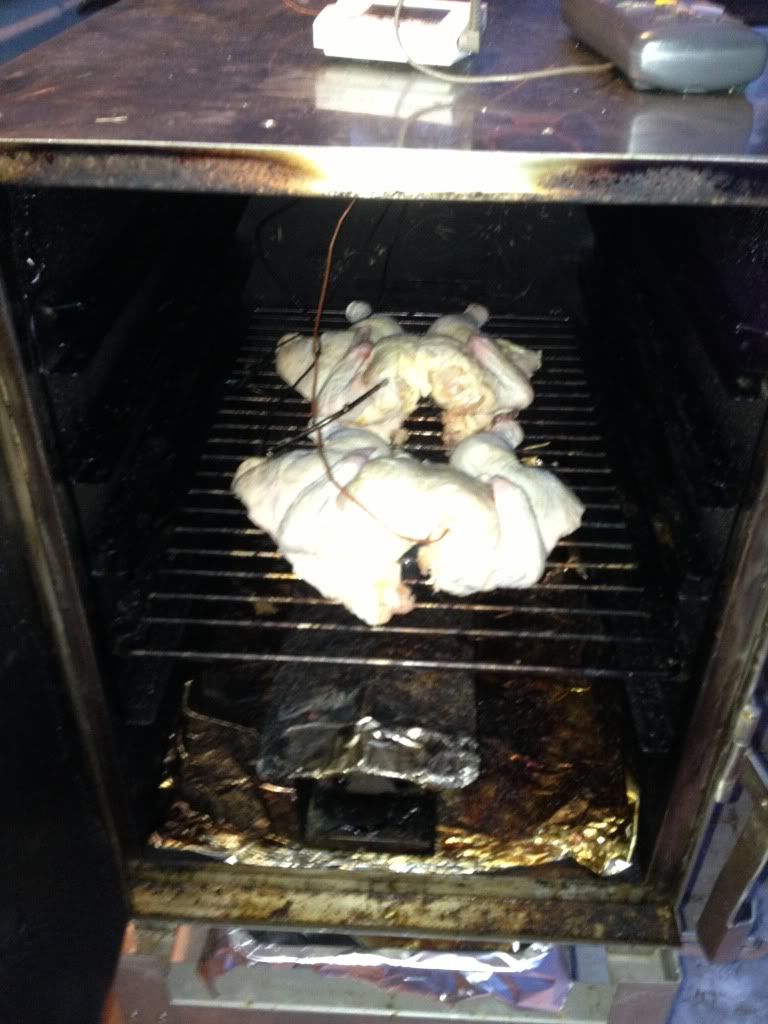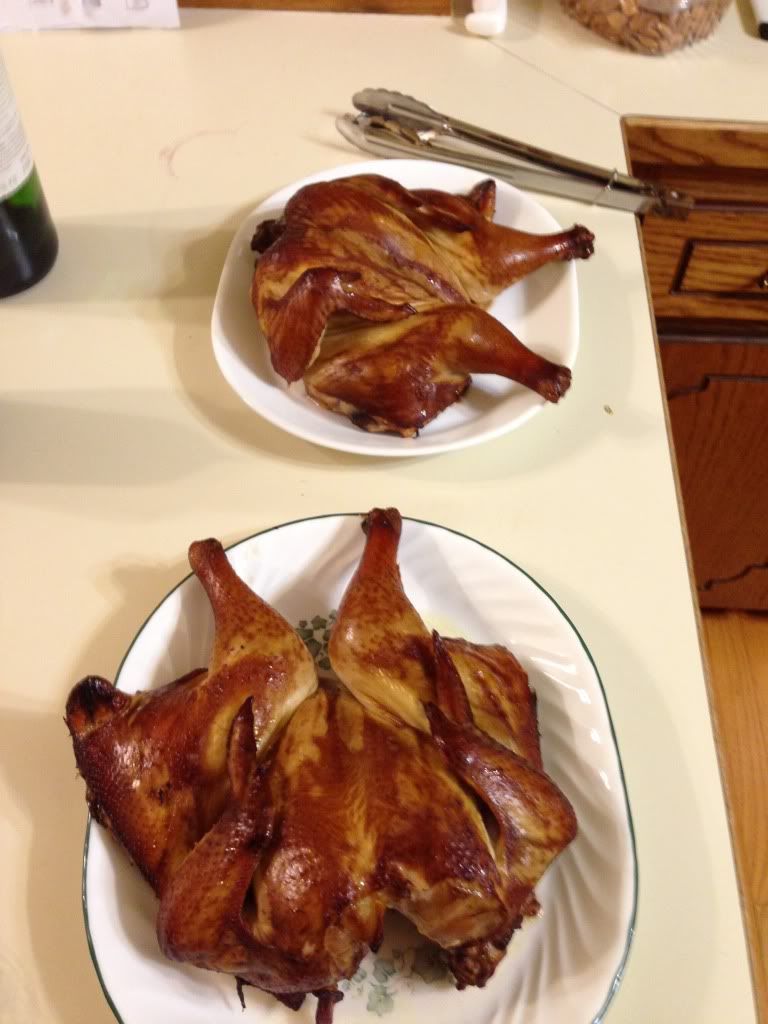 Took about 3 hours, and the cabinet temp was right at the set point- 250.
I did a chicken and wings this summer and it took 2 1/2 hours... so a little longer, possibly due to the wind and cold...
Now we know!
Edited by Dert - 12/8/13 at 9:05pm