I was wondering if my SI#3 could handle two big birds at once. I looked all over to see if anyone had done this before, but came up empty.
So, I dry fit two birds from work for a pre T day luncheon... and they'll fit- just barely! I'll need to put them in sideways on the same rack... or I could have spatch'd and stacked them, but I like to keep them whole and not stack for even smokin'.
One 19.5 and one 18.5 with gravey packs, necks and giblets... so probably lost 2 pounds a piece.
Started brining last night.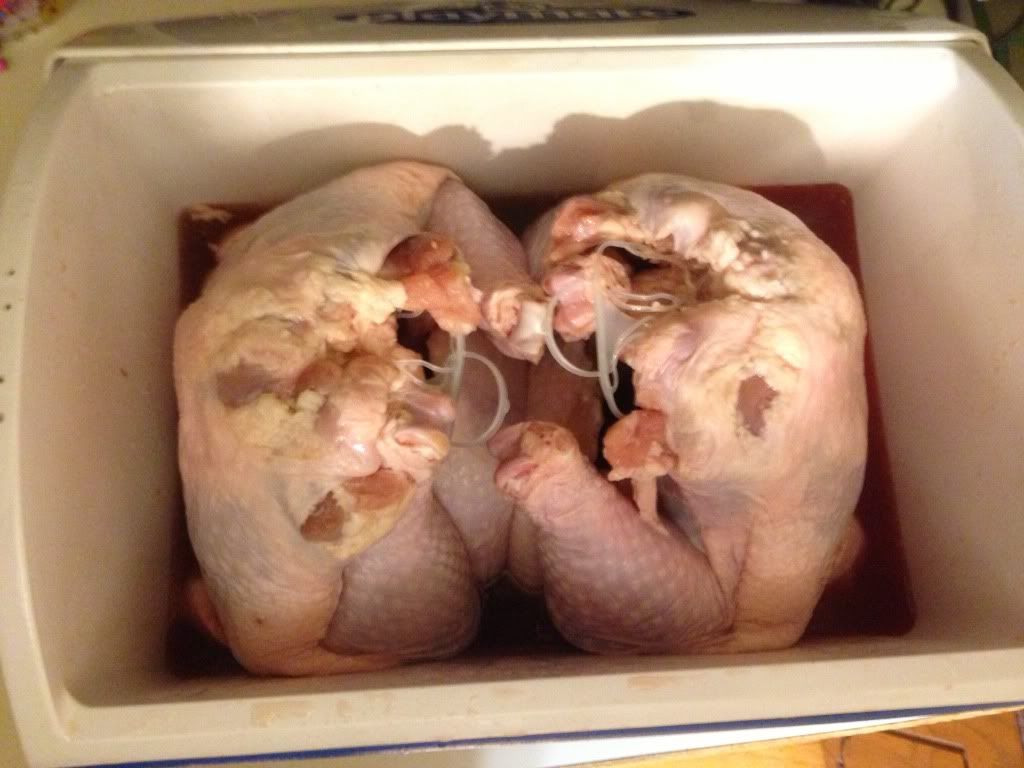 Injected and brined with 2 gallons of the following:
For one gallon of brine:
1 cup sugar
1 cup salt
1 cup brown sugar
1 tbsp. of DQ Cure #1 (same as Instacure #1 or Prague Powder #1)
1 gal. water
Edited by Dert - 11/17/13 at 10:32pm