12#er
Bought on sale last year and froze:
Following Pop's brine recipe:
Pickling a Turkey with Pops Curing recipe.
Made up agallon of brine:
1 cup sugar
1 cup salt
1 cup brown sugar
1 tbsp. of DQ Cure #1 (same as Instacure #1 or Prague Powder #1)
1 gal. water
Filled up the injector with the brine and hit the breast, thighs, and legs:
Didn't heat the brine, the photo may be misleading...just using available space in my kitchen. I injected and brined with COLD solution, and the bird was just barely thawed... the interior still had ice, but thawed enough to pull the neck and giblets out.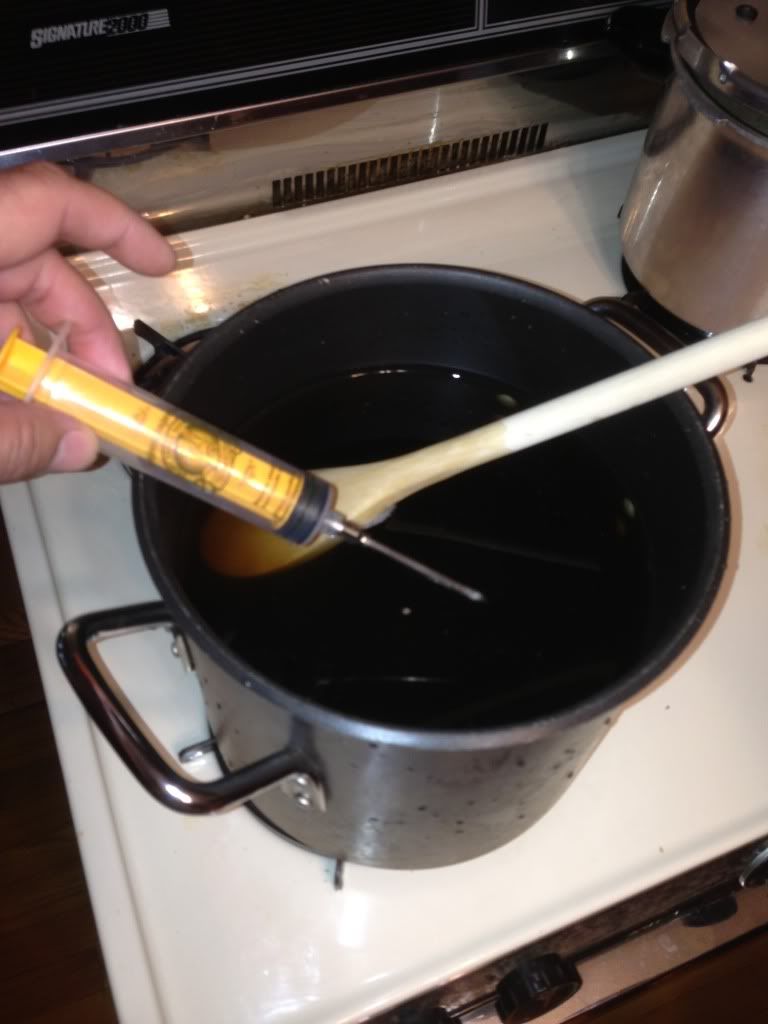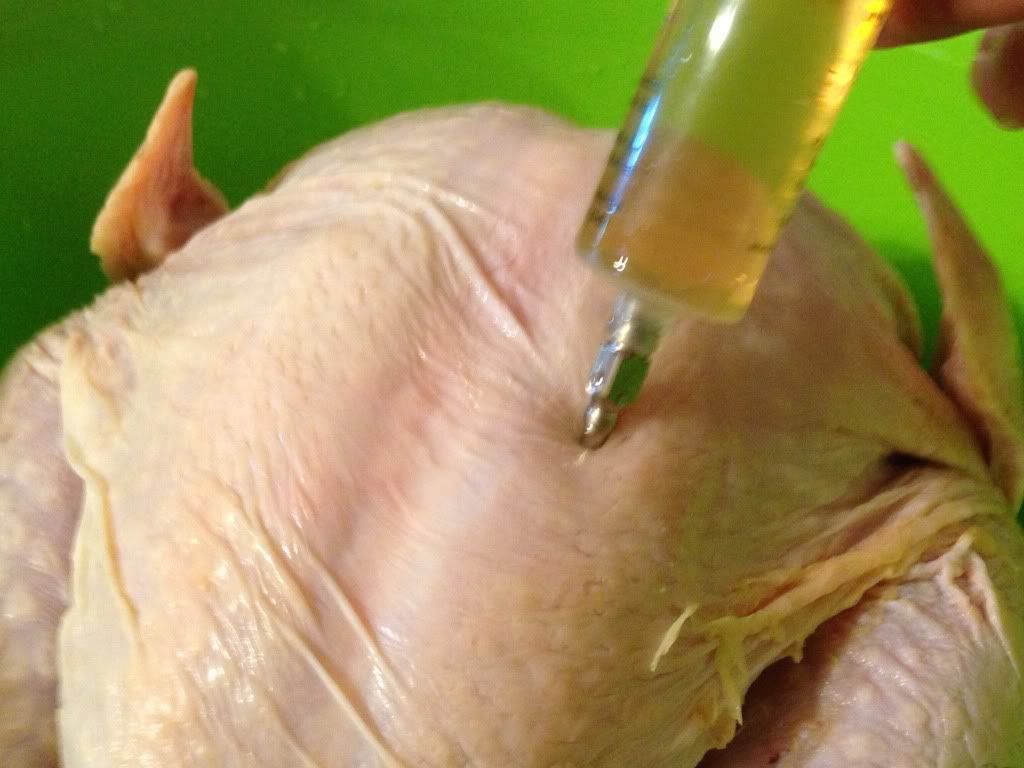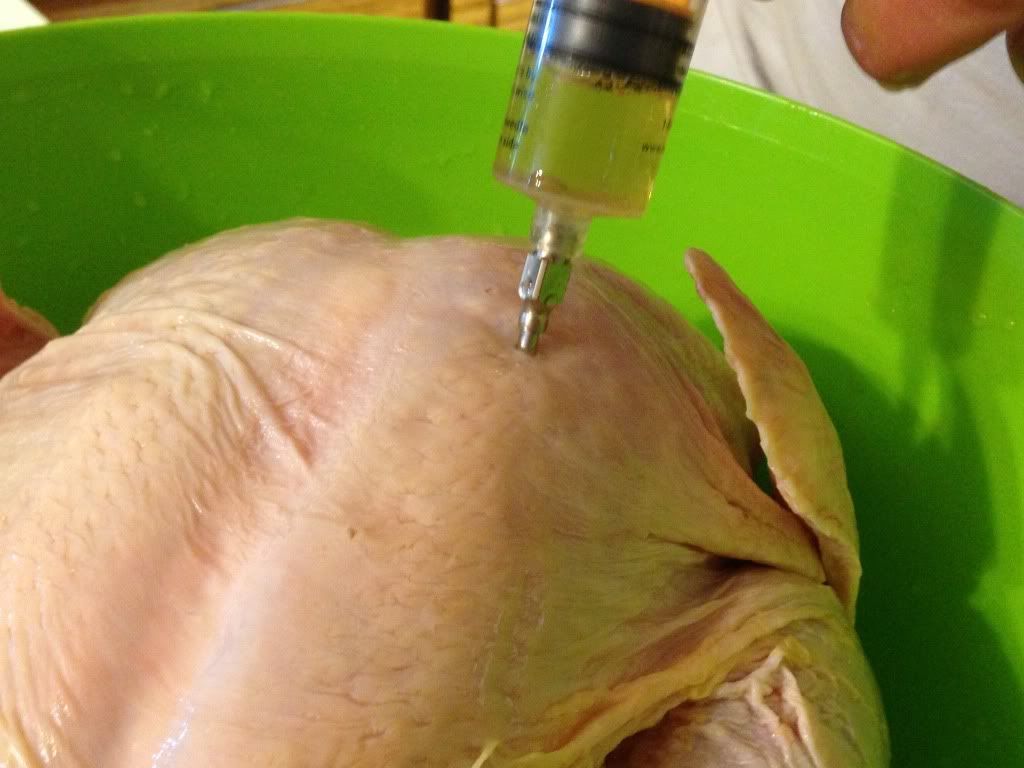 Put the rest into a bowl to brine overnight:
More to come tomorrow...
Edited by Dert - 9/17/13 at 12:02pm