Ok, I cheated, I quartered him up. It's much easier for me to handle by myself this way, but still turns out great!

Our work is having customer appriciation day, so I end up cooking a whole hog, 6 lb brisket flat (for me and a few other employee's
) and a pan of my baked beans.

Started the hind quarters at 3 am this morning, shoulder butts went on at 7:45, brisket went on at 10 am, loins and ribs just went on (should have waited for a picture but didn't).

Hind quarters and front shoulder butts.




Before adding ribs, wrapping quarters and butts.




After beans were added and everything wrapped.




Hope the beans turn out! I've taken 1st place 6 times with my beans, I'm definitely proud of them.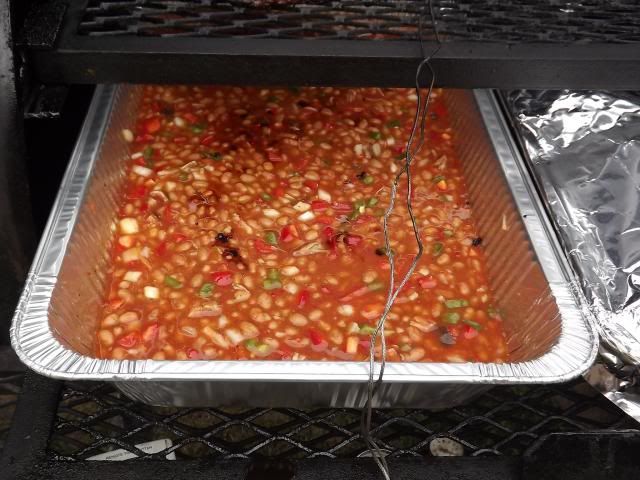 The LSG at work.