Did a spatchcock chicken and a naked Italian sausage fatty, both chicken and pig were grown here on the farm, and sausage was made by me and a few friends.

Turned out good. Everyone ate great!

Just getting on the smoker.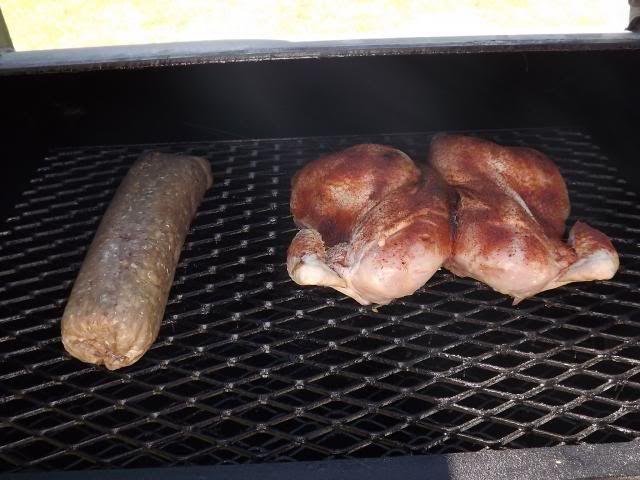 Fatty is done, chicken has about 6-8 degree's to go at this point.




Fatty sliced and served up with some smokinwright BBQ sauce and some Smokinwright mustard chipolte sauce.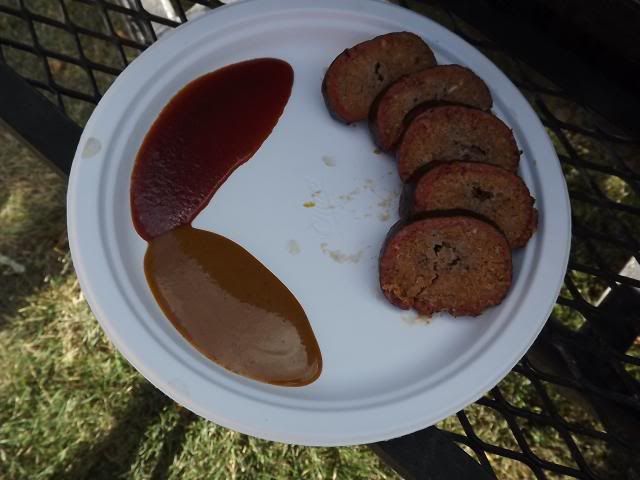 Once the chicken got off the smoker, things got kind of busy and I didn't get any pics. Also had homemade spinach and artichoke dip, salsa, bean and corn salad, and potato skins. All in all a good cook with some great friends.