Since I haven't put many pics up here, I thought I would pack the camera today. Me and my little pit master/sauce maker are cooking some food for people for the holiday weekend. Small cook, relaxed, just the way I like it.

I haven't got this new camera figured out quite yet, so please excuse my inside pictures.

Here are a few shots of the prep.




Here is the main sauce maker. We are just making a 1/4 batch, since a gallon is all the people wanted for their get together. She is a pro.




Here is the pit master herself out checking to make sure everything is coming along good.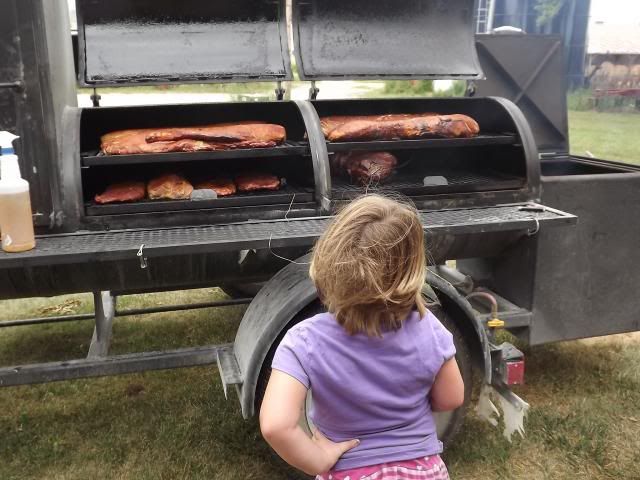 Most of what is on the main chamber. 2 pans of beans in the upright. I love doing the smaller cooks, very relaxing!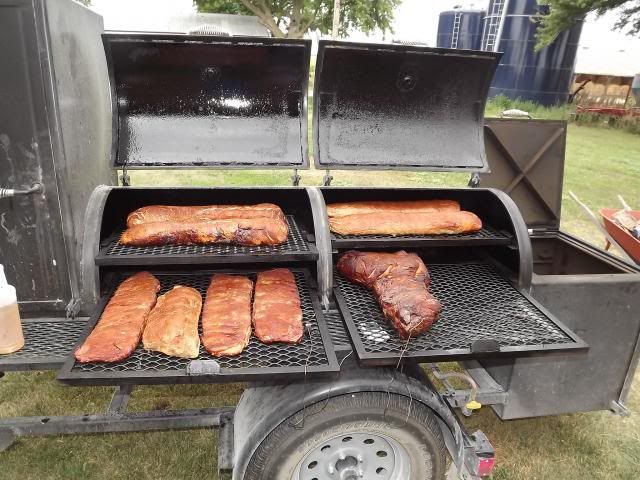 The lonestar Grillz at work. I really like this pit. My biggest problem is right now is dust. We live on a heavily traveled gravel road, and the dust has been covering my wood pile. I have a tarp over the wood that I plan on using immediately, but still have to wash it down, and it burns a little "dirty" at first. More smoke than I like to see, but it's definitely not overwhelming.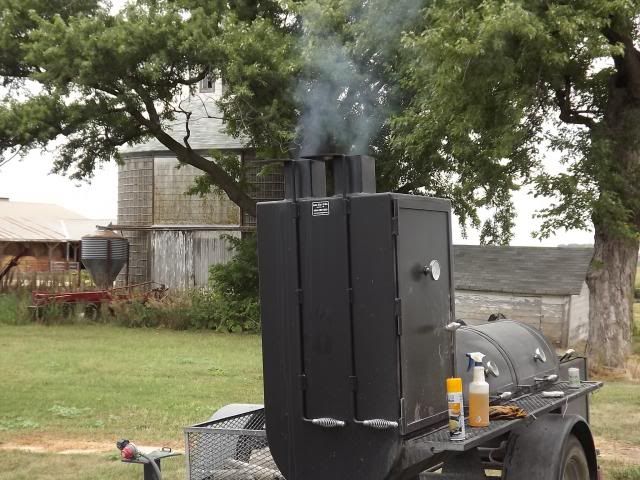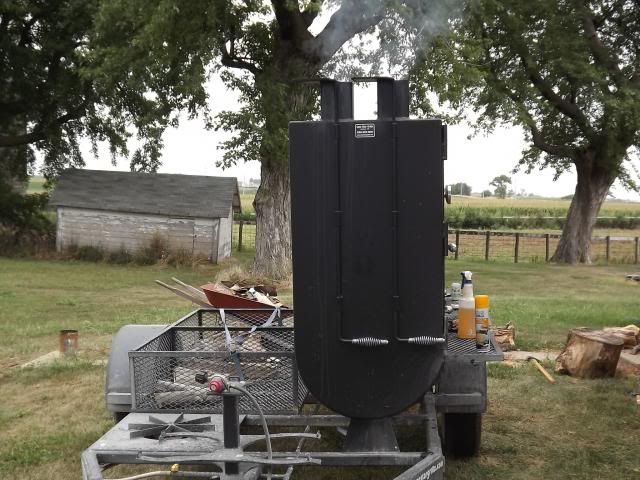 And finally, just to show off my 2 great girls! I'm one proud daddy!


After the food came off the smoker, a few friends showed up to eat a bit, and had people coming and picking up food I had cooked for them, so didn't get many money shots of the finished product. 
Was able to snap a quick picture or 2 of everything before it disappeared. I cooked a small butt (9lbder) and a rack of STL style ribs for supper, had a few friends over, and it all got ate besides enough of the pulled pork for a sammich tomorrow.

I cooked my ribs after cooking the 4 racks for other people, needed about another 15 minutes on the smoker, but they were good regardless. Not tough, but not super tender bite like I like me. Just a nice tender bite.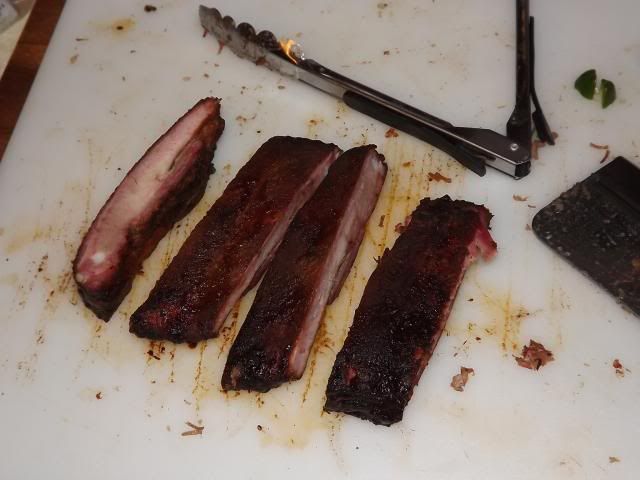 Did a "pull your own meat"
supper. Just had the whole butt there with a set of tongs, and everyone just grabbed what they wanted off of it.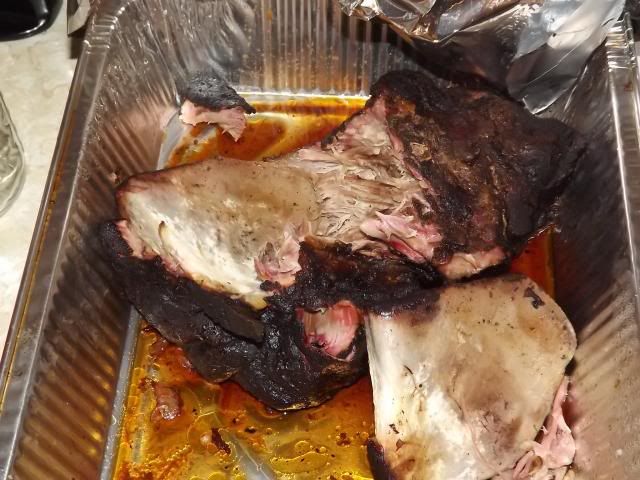 Still have to figure the setting out on the camera, but after messing with it today, I'm getting closer. Here is a pinch of what the pulled pork looked like.