So, I got hooked on snack sticks on a trip to Michigan this year. This has truned into me getting the Kitchenaid grinder stuffer... That has turned into getting a LEM 606SS because the KA sucks as a stuffer, but is fine for grinding. It also ended up being a purchase of a Lowe's Masterforge MES GenII knock off smoker.
I picked up a High Mountain original Snack Stick kit and 5lbs of 80/20 gound beef. Cussed and fought with the KA to stuff them, let the sticks sit over night, then into the smoker for my first smoke. Lessons learned, the smoker had soe temp fluctuations and that it went too hot too fast, but I don't think I was upping the temps in small enough increments... I have since come to terms with the smoker and we have an understanding of each other on the temps now (last weekend's pulled pork was amazing!). The other was that I had waya too much smoke... Maybe even a creosote issue. The stickes were way to smokey for my family and bitter.
So last night, we tested out the new LEM 606... It turned hours into minutes and disgust into joy! It was sooo much better. The stickes sat in my beer fridge over night. This morning, I portioned them up and tied them off. Whie the smoker preheated.
They are in the smoker now at 100deg to dry and the plan it to got up 10deg until they hit an IT of 154ish then pull them out. Plan to only use 1 tray of hickory to smoke them at about 120-130deg and see if we get a nice smoke faver that isn't too powerful.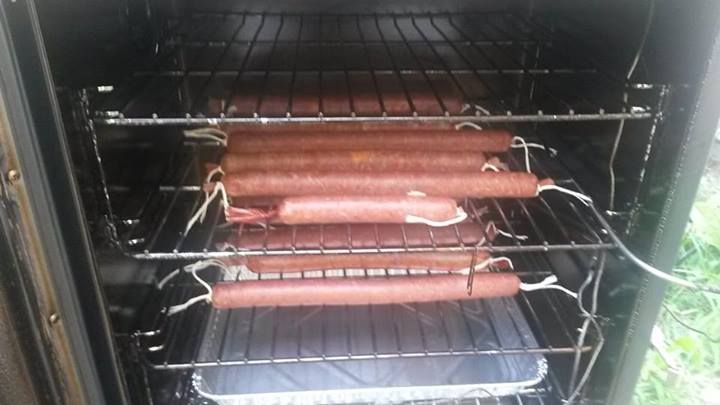 To be continued...