Ok, I think I just proved the maxim that if it seems too good to be true, it probably is, But I need your help to verify.
A local grocery store was advertising "wild" salmon for $4.83 a pound. So I grabbed a bunch. It looked to orange for it to be sockeye. So I assumed that it was Coho. The color was close enough that it could be coho, the size matched, and I couldn't think of anything else it would be.
But then when I got it home to vacuum pack it, I saw that the skin looked like this: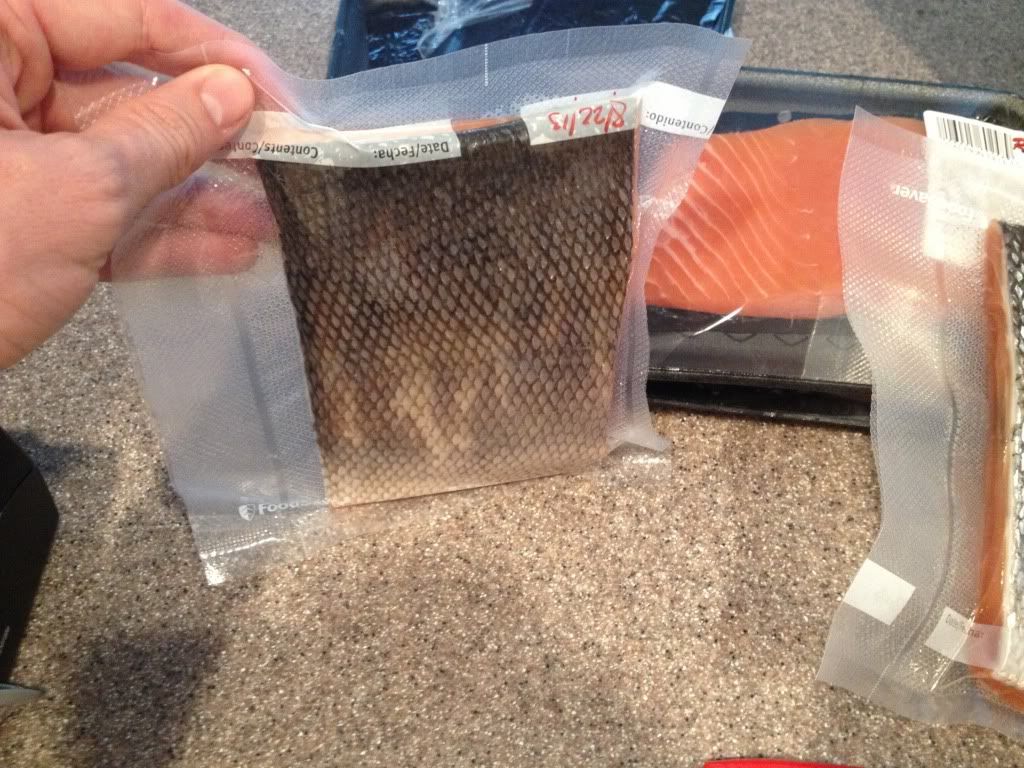 Did I just buy a bunch of chum salmon? The skin sure looks as though it could be.
And if I did, is there anyway to smoke it to make it edible? Or should I not even bother and just throw it over the fence to my neighbor's Great Dane?