Well I have been drooling over venison Pastrami posts for months now and decided it was time. I used Pops brine as the base for my brine and added some pickling spices and garlic. After 12 days in the brine they were ready for some mustard and rub before hitting the smoker. I think this is were I had some trouble. I applied yellow mustard to the outside before covering with rub. I think this is why I didn't get a bark on the outside. The rub was also running off. Anyway they still turned out with great flavor just minus the crust.
Here.is a pic a couple hours in.
While everything was smoking I got dinner rolling. Chicken and veggie kabobs!
And here is some grilled Lobster to get you really drooling!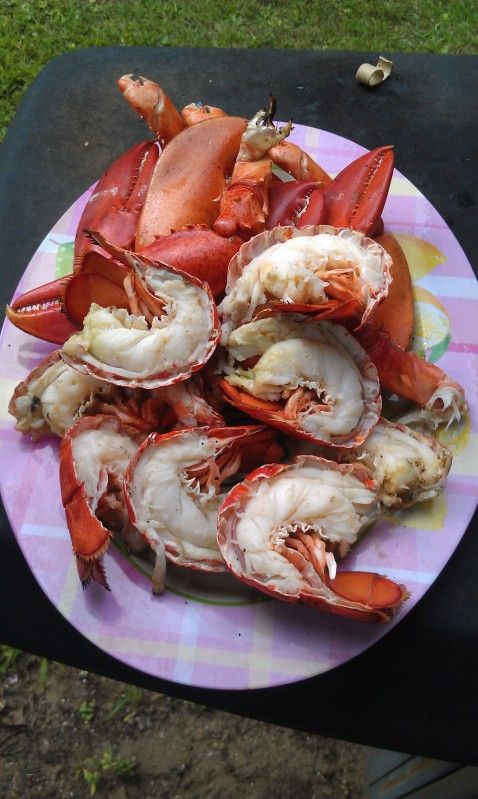 And after a night in the fridge here is the Pastrami all sliced up.