Hey all, been a while. Between getting married and ... Well mostly getting married, I haven't had many chances to smoke. Never one to do anything half way, I've really jumped in with both feet on this one.
So there I was, sitting in church, minding my own business. One of the leaders started taking about a neighborhood party, and suggested that we have a BBQ. Around here, that means they'll have hot dogs, funeral potatoes, maybe some green jello, and orange flavored punch in a McDonalds cooler if you're lucky. (Any fellow Utards/Mormons know exactly what I'm talking about).
Then someone piped up that we should have pulled pork. I kept my mouth shut. Then he said his wife makes great crock pot BBQ pork. I kept my mouth shut. Then he said that she just pours some Bulls Eye on it, closes the lid and comes back 5 hours later. I kept my mouth shut. Then he said that it's even better if you add liquid smoke. I couldn't hold my tongue any longer. (Again, my fellow Utards/Mormons can probably relate here).
Next thing I know, I've accidentally volunteered to cook up a lot of pork. I mean a lot. So here we go.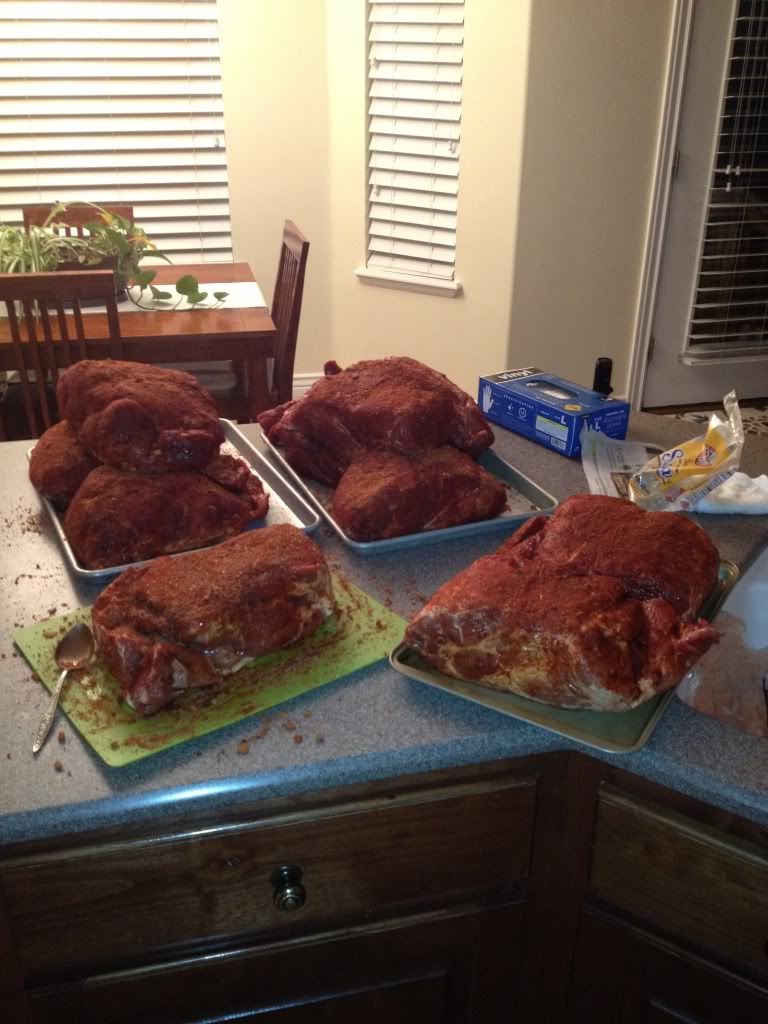 That's ~70 lbs if you're curious. Hastily dry rubbed with Jeff's rub, then straight to the smoker bc I needed to get this show on the road.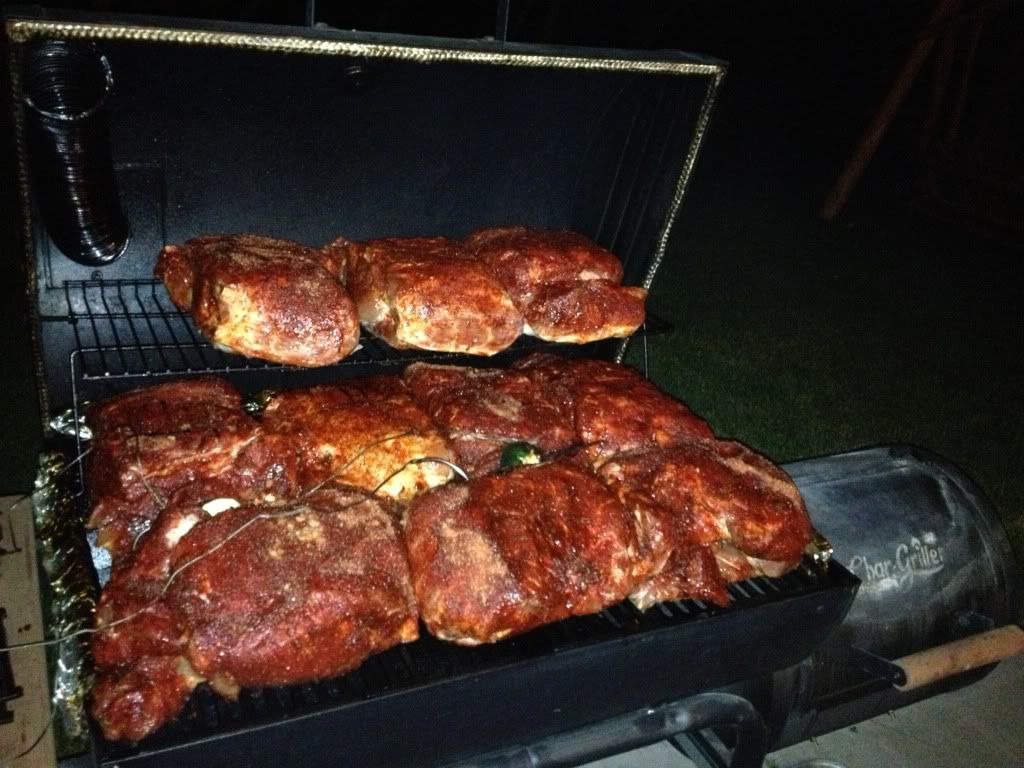 I could use all the encouragement I can get on this one. I've never loaded up my CGSB like this. Not even close. It's taken a while to come up to temp, but I think that's to be expected. I put a very large thermal mass in there. I'm just hoping that I'm not biting off more than my equipment can chew.
Gonna be a long, sleepless, smoky night for me!! More Q view to follow.