Did some drumettes and a spatchcocked bird this afternoon...
Rubbed with some fd's rib rub and Lowery's for the bird.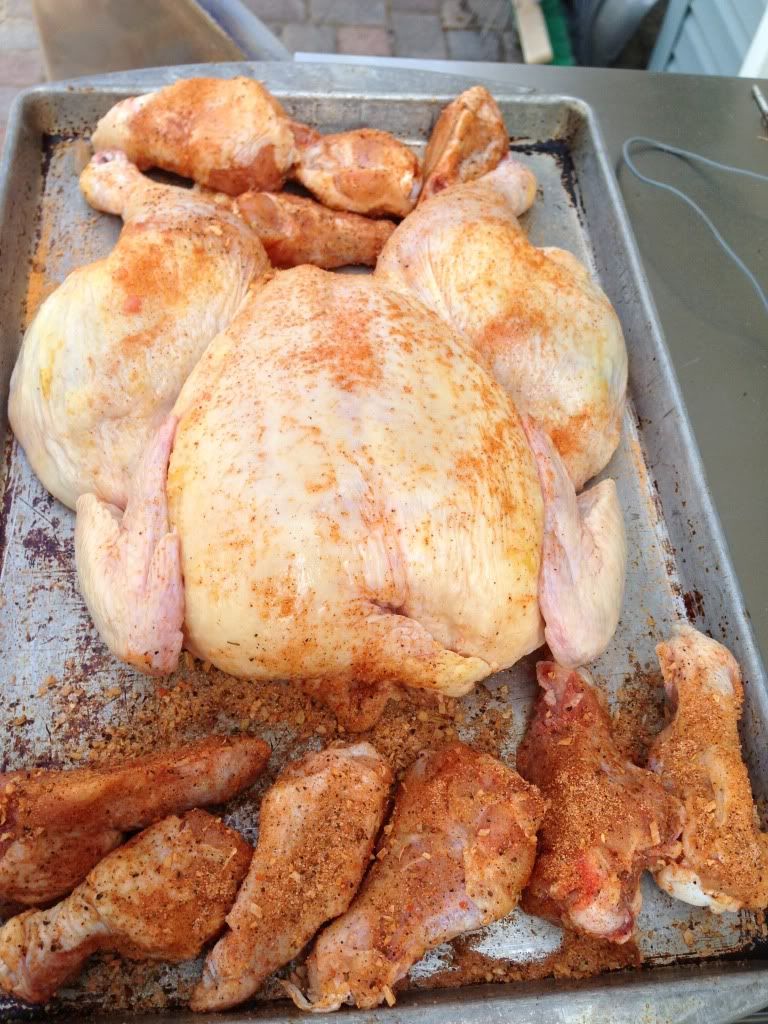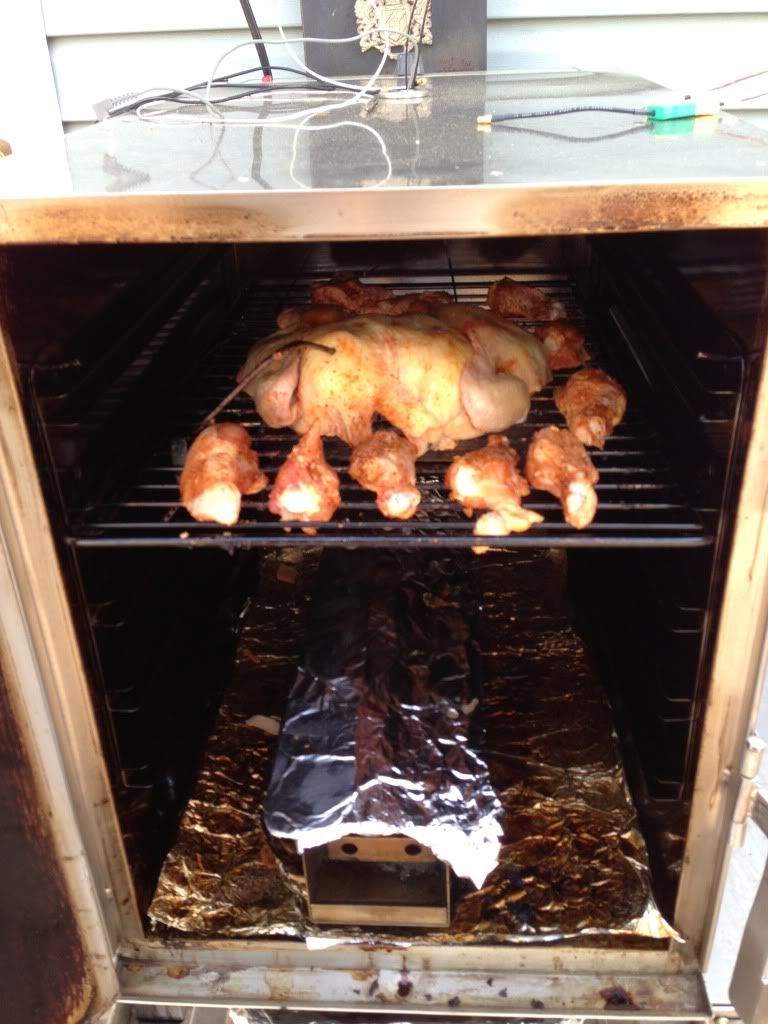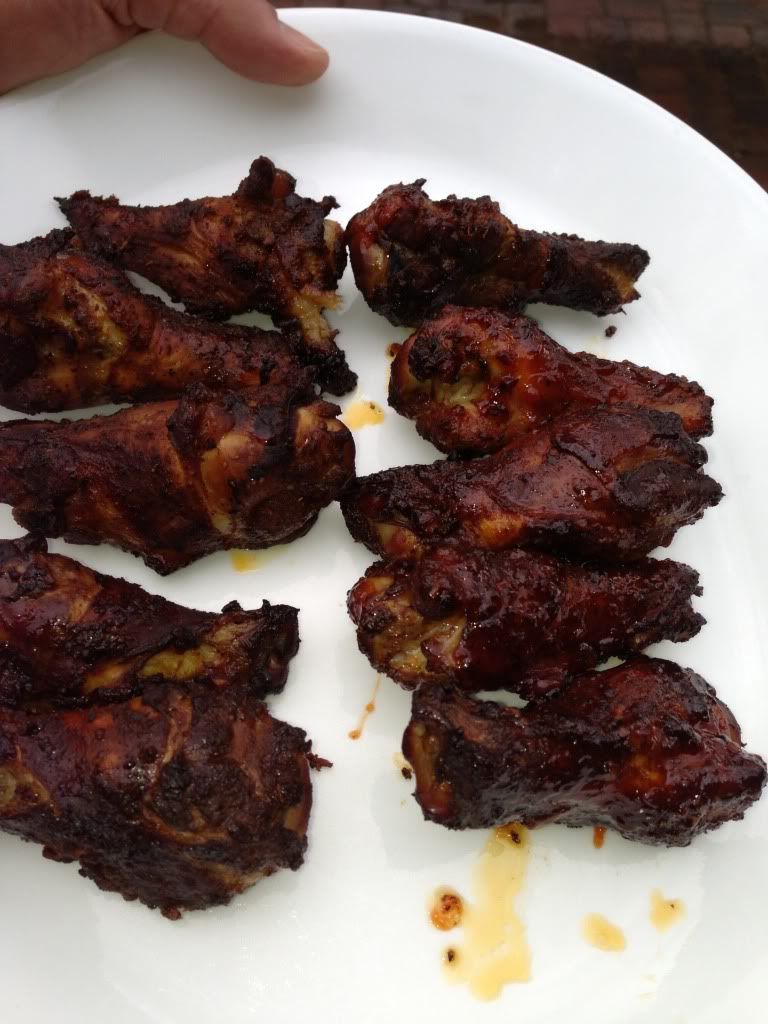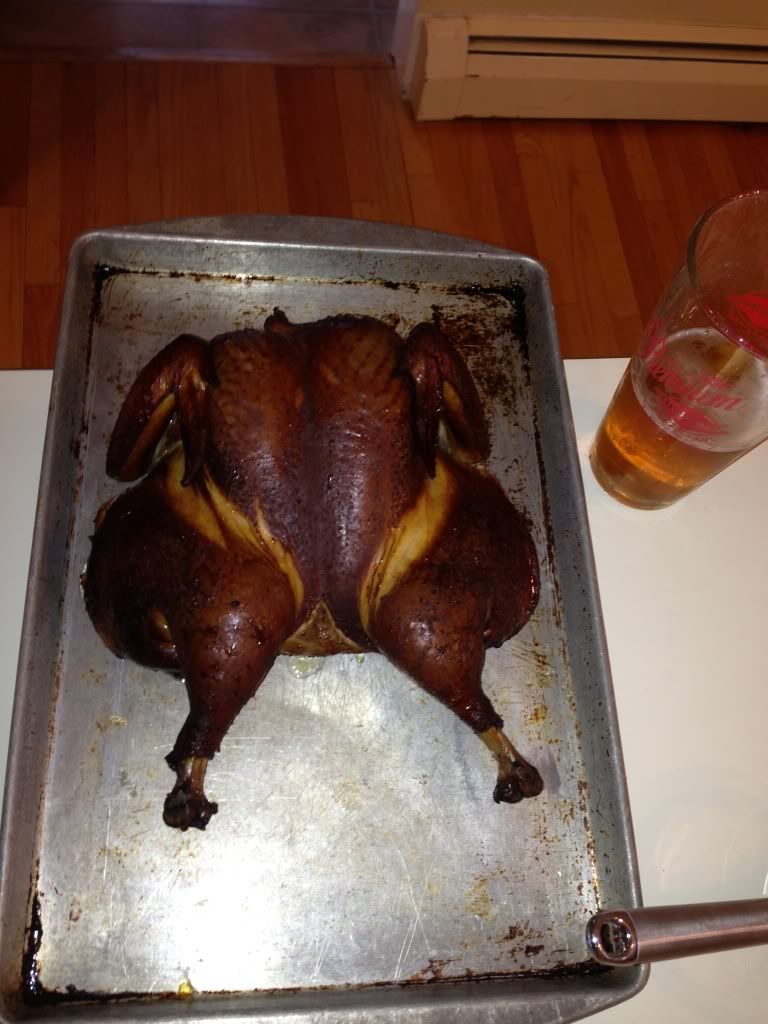 On for 2.5 hours at 250 degrees F, came out at 162 in the breast, let it rest and enjoyed!
Glazed the dummies with some B3 Asian zing and let it set up for 30 minutes or so.
Very good smoked with hickory and apple!