My wife requested a little additional smoke on some canned smoked elk chunks.
This is how it was done.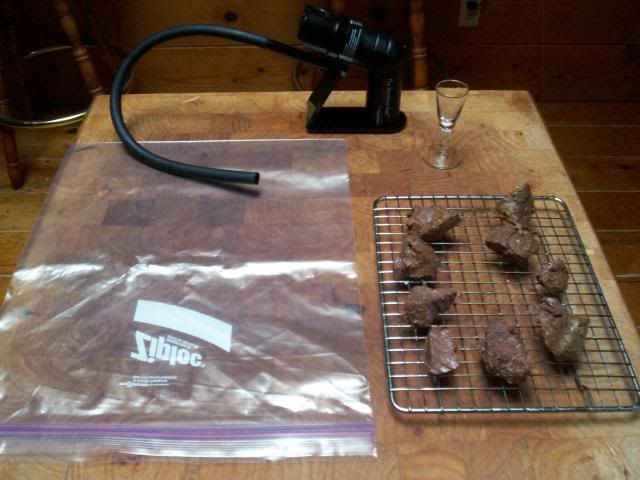 2 gallon zip bag, elk chunks on rack, small glass and smoke generator.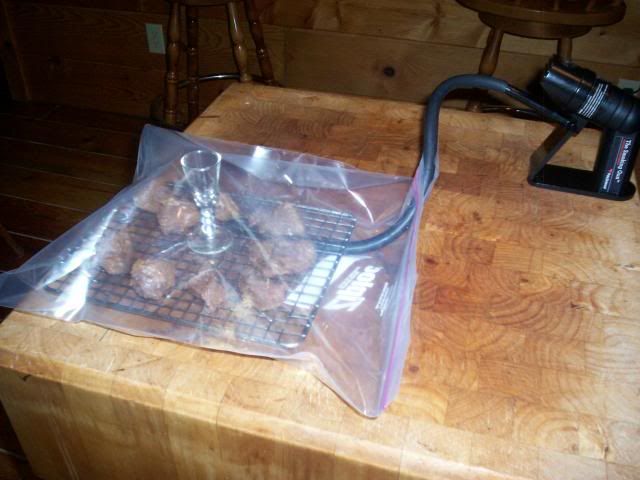 Ready for smoke.  Glass keeps bag off of chunks and allows more air in bag.
Bag filled with Hickory smoke.  Zip close and allow to set 30 minutes.  Now how easy is that?
Prep time 5 minutes total time 35 minutes.
Edited by Mr T 59874 - 12/4/15 at 12:43pm