I surprised my wife with some Surf and Turf for Valentines day. Tatonka Dust Tri Tip, Lobster tail and bacon wrapped asparagus.
I have been dying to try the Tatonka dust on a Tri Tip so I ran over to Costco and picked up the last package. I seasoned it up with some pink salt, Tatonka Dust, pepper and Canadian Steak seasoning. The flavors were awesome and this will be on the menu regularly at my house.

Here are all of the players. The second Tri Tip went in the freezer for later.



All seasoned up and ready for a nap in the fridge. I wish I could have let it sit in the fridge for longer but I was running short on time since I worked all day.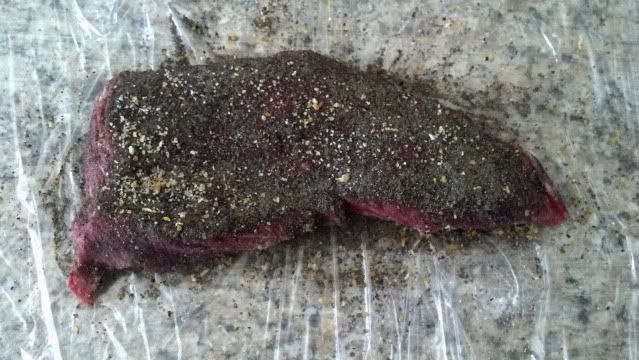 The huge lobster tails were calling my name at Costco so I picked up a 1lb tail for the wife and I to split. I injected it with a garlic butter mixture.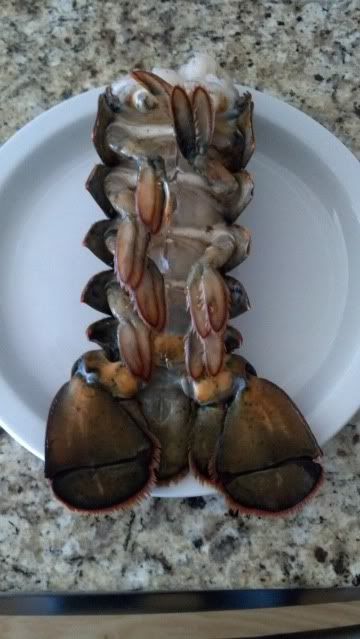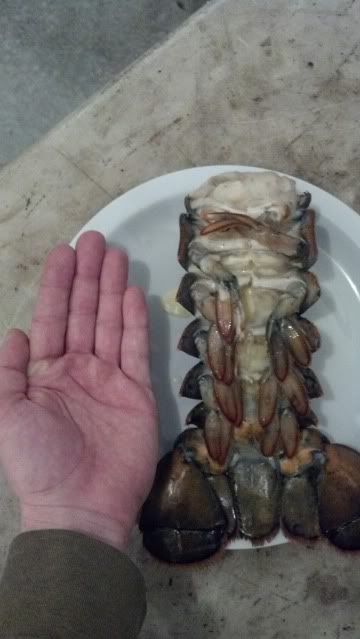 I was in such a rush to get everything put together that I didn't get a lot of good pictures but you get the idea.

Tri Tip all cut up and slightly over done for my liking but still very juicy and had a wonderful flavor. I didn't get it off until it hit 140 so it was only slightly pink.



Lobster tail and bacon wrapped asparagus.