Amongst the Christmas decorations at Lowe's, they still had a few of these.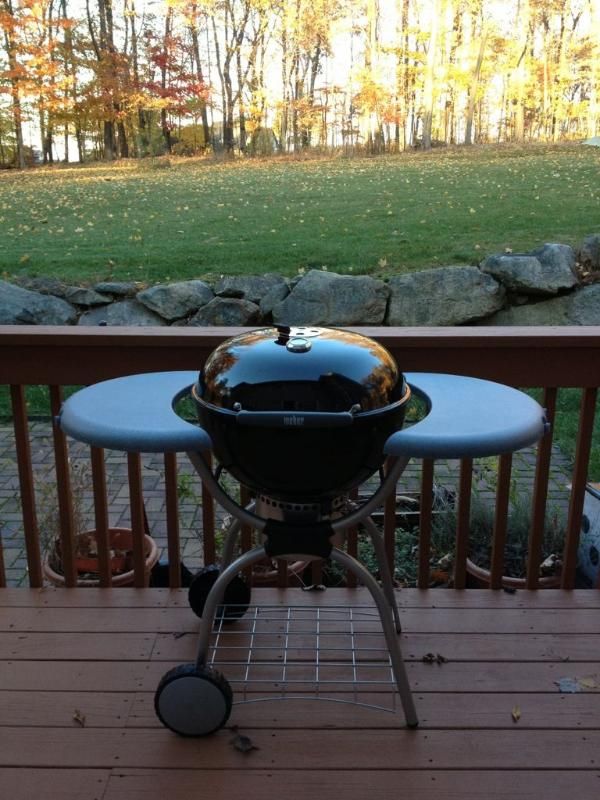 Decided to make the wifey hamburgers....she's been asking for charcoal cooked hamburgers for a while now. 


First, the steak fries. With olive oil, parm cheese and garlic.



Piked these up at a local market. Jalepeno cheddar burgers.



Used @50 Kingsford briquettes and temp was steady at 325. Smelling good.



Plated. The Merlot steak sauce is missing. 



This came out great, wife was very happy too.
Thanks for looking!