This is a recipe given to me by a friend named Pikeman95 (Kirby) on another forum.


5 lbs of ground poke and 5 lbs of ground venison.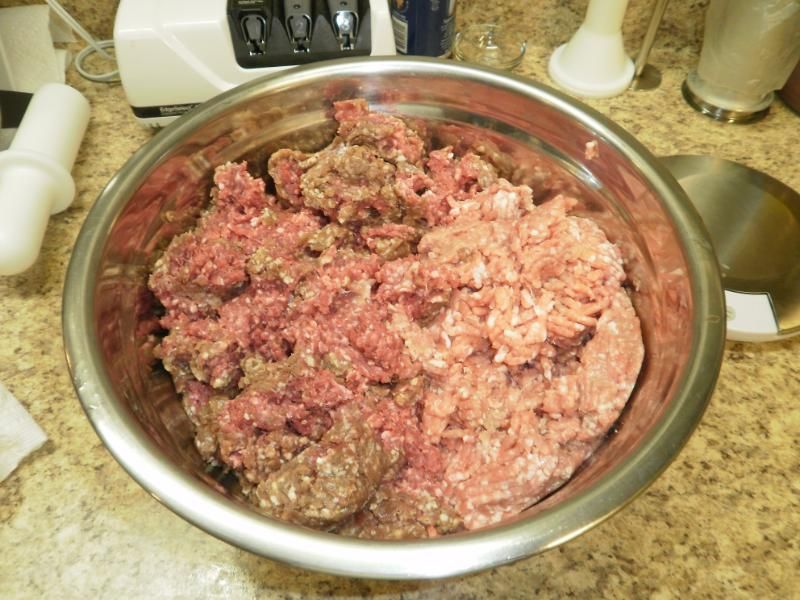 The good stuff.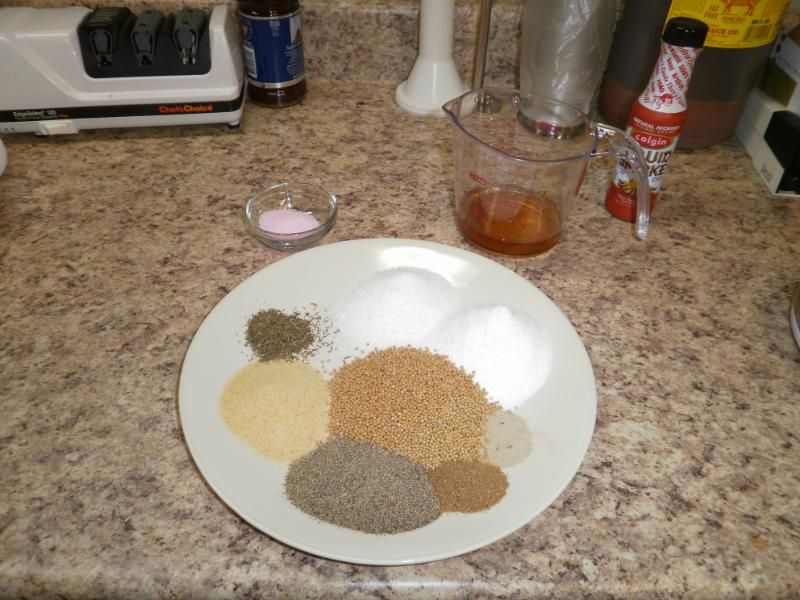 Didn't want to regrind to incorporate spices with meat, so I broke out the Kirby mixer.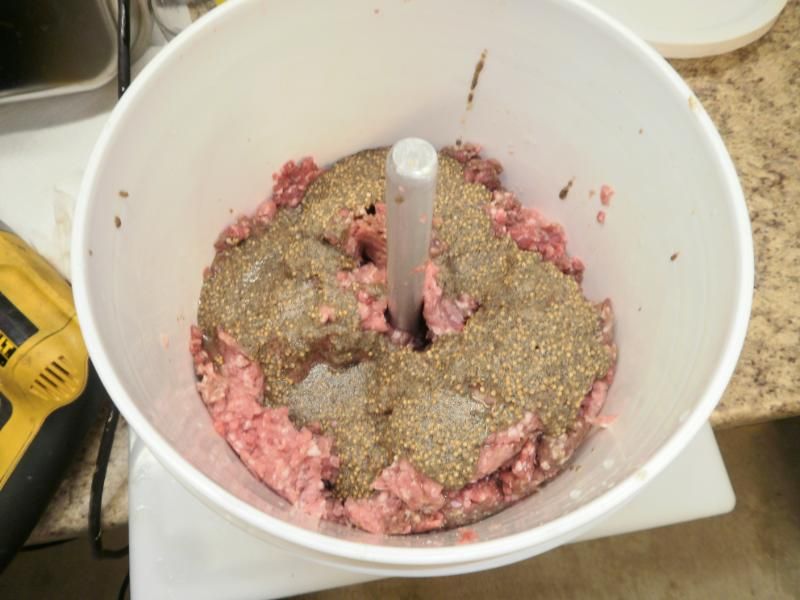 Spin time.



Back into the stainless bowl to chill for a bit.



Stuffed. These are going to sit in the refrig overnight, it's getting late.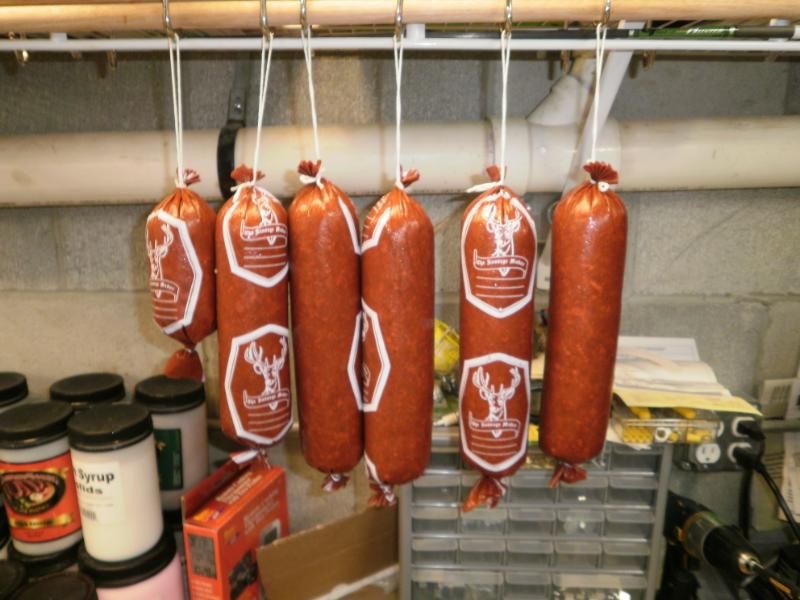 Next morning they went into the Bradley with Hickory pucks. No pics, I got busy doing other things. But ran these at 130 degrees-170 degrees and pulled them after 5 + hours. Into a hot poach bath until I hit 156 and then into the ice bath to cool to 100.
Bloom time.



After a few hours of blooming, they went into the refrig.
Here they are after two days resting. Nice and firm.



Texture is perfect. Casings came right off with no effort.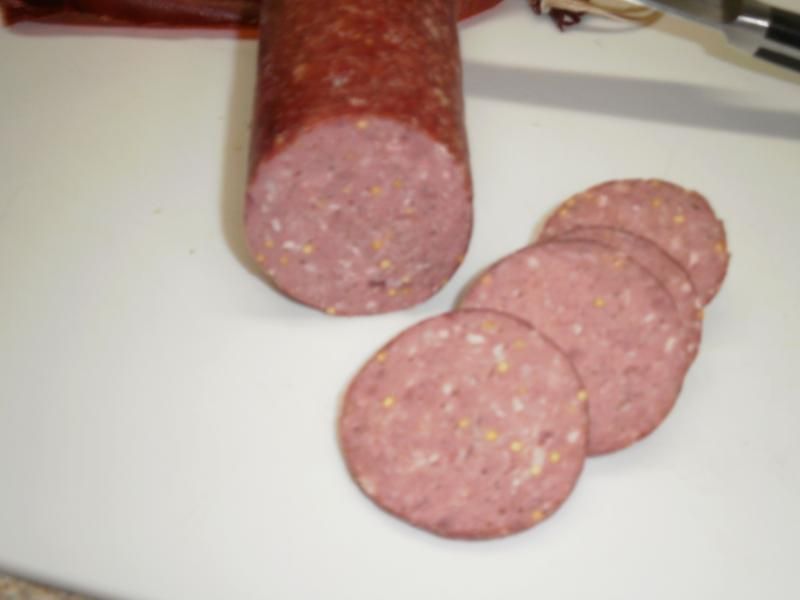 I promise I'll use my better camera next time. 



Taking some of these out to my family in PA for the Bow Opener this weekend. I think they will be pleasantly surprised!
Get well soon Kirby.
Thanks for looking.