I think i posted the beginning photos here so I'm sharing these finished ones also. Along with the recipes for any that would like to try it. Really pretty simple and if wanted could be done in the often for anyone with out a smoker. But in that case I would add liquid smoke.
Viper's Canadian Bacon dry cure
1 lb Pork Loin
2 TBS. Brown Sugar
1 1/2 tsp Black Pepper
1 1/2 tsp Garlic Powder
1 1/2 tsp Onion powder
1/2 Bay leaf
6 Junipher Berries Crushed
1 TBS Morton Tender Quick.
Mix and rub on and into cracks real well add extra Cure to the bag.
Turn Daily Cure according to weight.divide thickness by 2 and brine 1 day
for each 1/4 inch plus 2. So a 2inch piece would brine 6 days.
Remove and wash good to remove excessive spices and salts.
Soak for 30 minutes in cold water. drain and do it again. Test
fry a couple pieces. If too salty do again.
Let meat sit one hour at room temp the place in a 160 Degree
preheated Smoker for first hour,apply smoke for 2-3 hours with your
choice of wood.Raise temp to 225 degrees and finish to 145 -150 degrees
internal temp. Place in fridge over nite and slice.
This is my keeper recipe as the wife has finally said it is perfect. She's my biggest admirer and critic and says it how it is!
I smoked it 3 hours in a special blend. When I got the first 147 reading I had some a little lower. I shut every thing off with out opening the door and let it cool to 110 before removing. I had to leave so wife removed the bacon and soaked in cold water for two 30 min. sessions after scrubbing the meat. Refridged til i got home. This bacon has so little salt I can't taste it. And a slightly sweet taste because of the brown sugar. The berries and bay leaves add another level to flavor and is just detectable. i am very pleased with this. Probably the only one i'll use from here on. So here iss a few pics we took.
Just out of the cure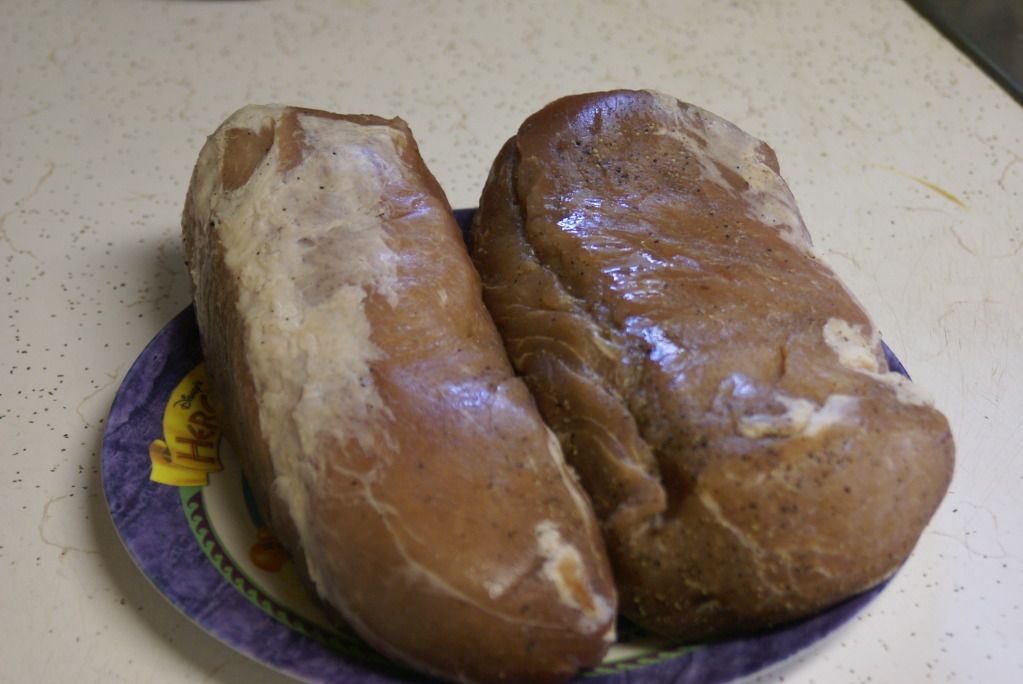 Ready for the smoker rolled into a frog mat to keep shape and add the nice pattern to the meat I like.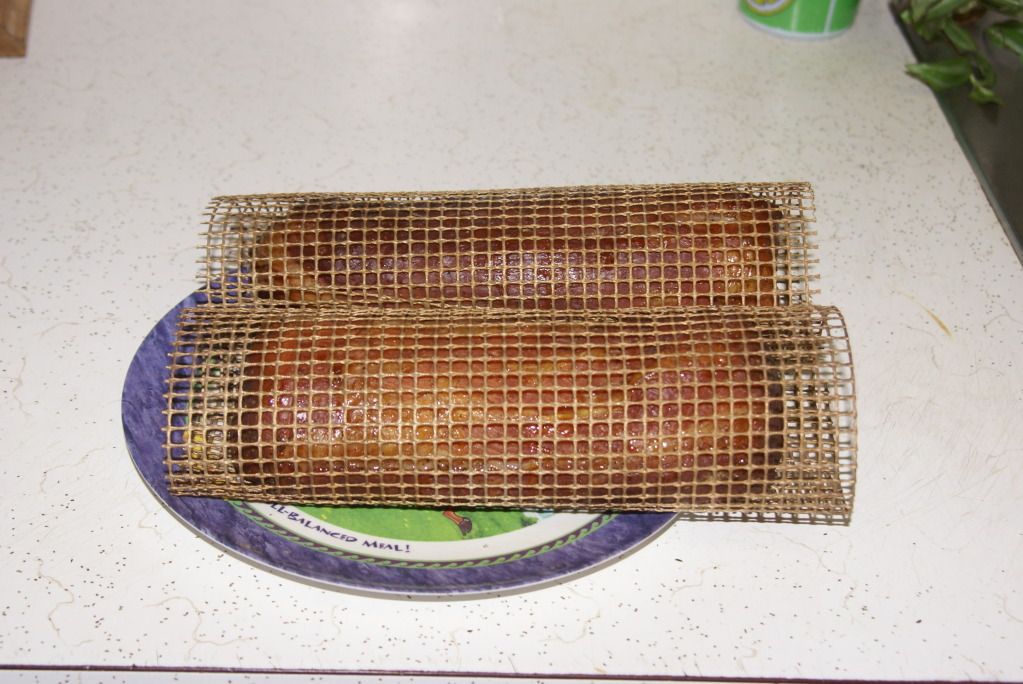 This is out of the smoker.
Sliced and boy is it good.
And this is so tender it just melts in your mouth.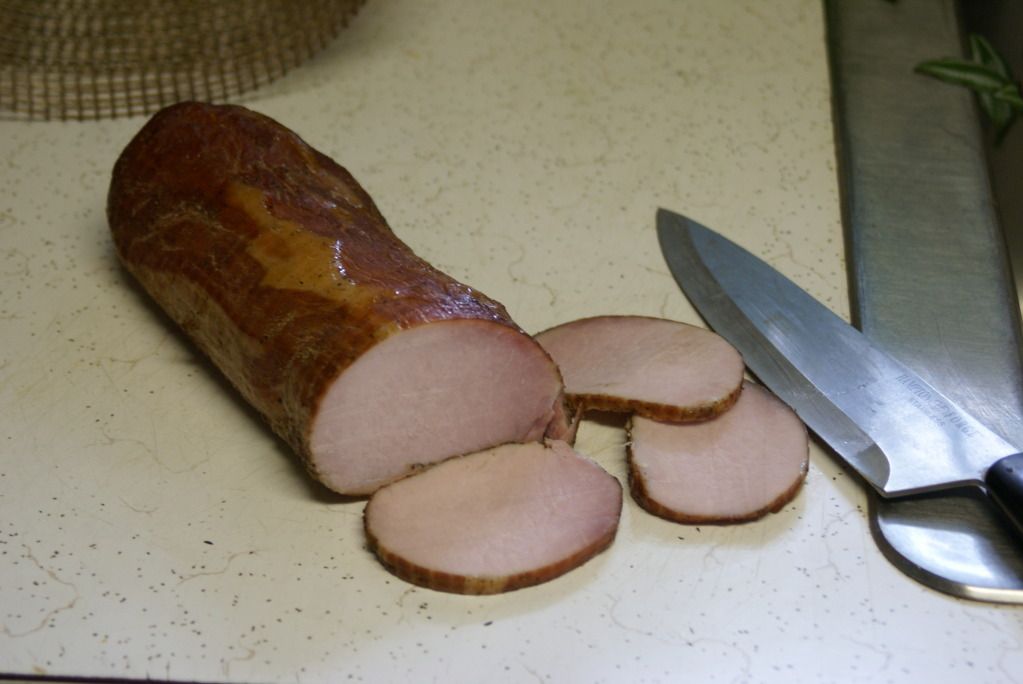 Hope you
enjoyed and if you like the recipe share and let me know what you think.