Well had a pork loin I needed to do some thin with so this is it. Thought Id share some food porn with you.
Well here some more Food Porn. Hope you enjoy! We did!
Right out of the smoker.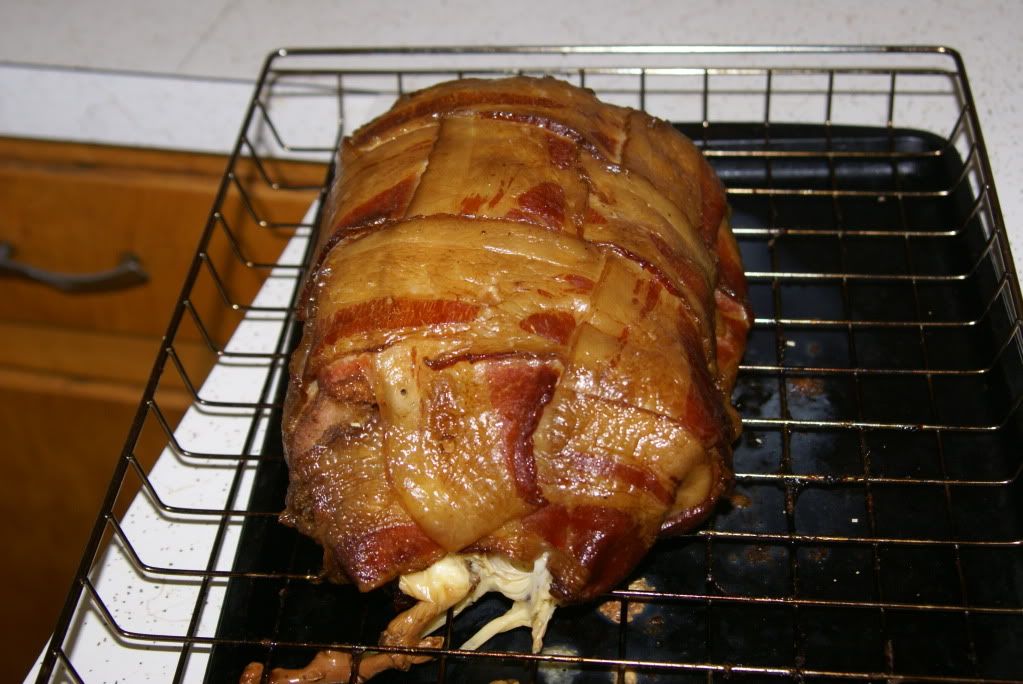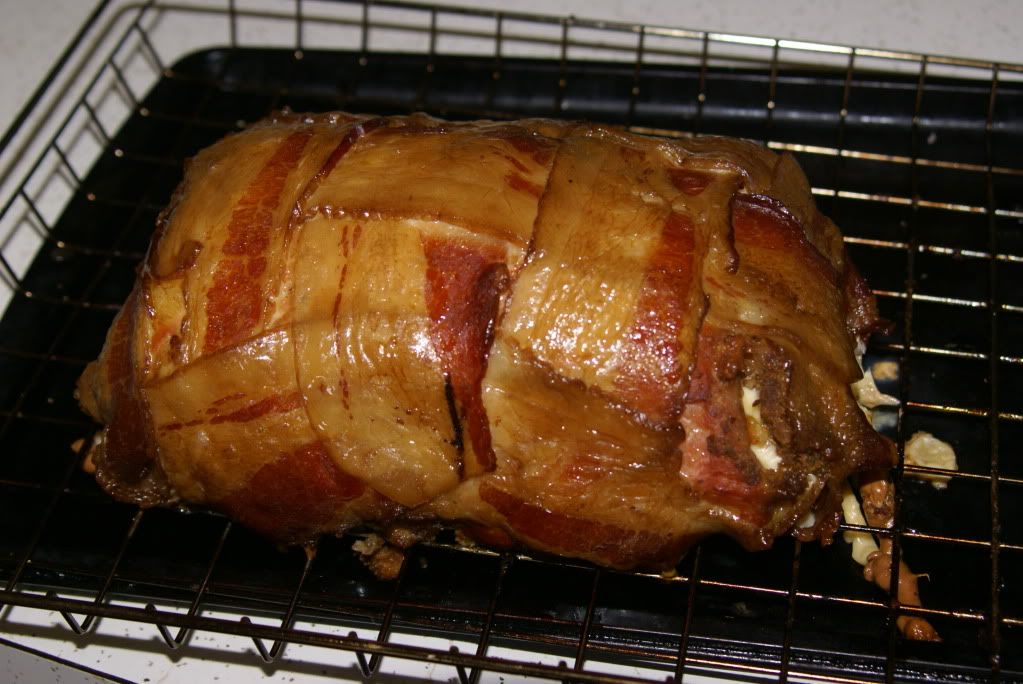 Coming out of the foil still nice and hot after FTC!
Slicing was kinda difficult because the stuffing was so moist and kept trying to come out. So I sliced it thick.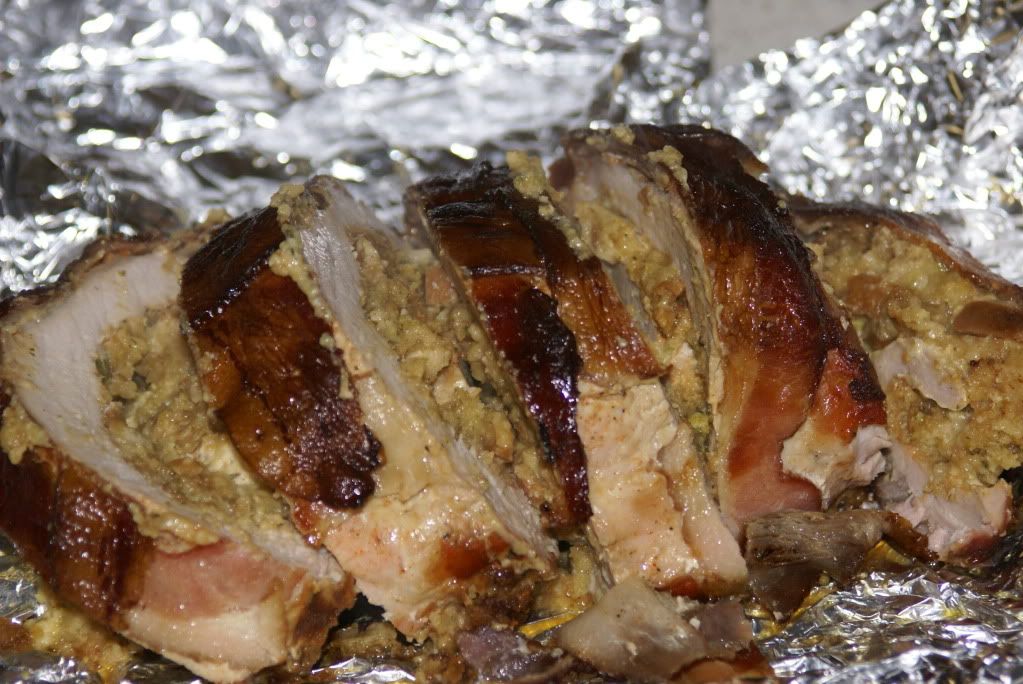 My plate! Of coarse this is showing a small amount I was trying to watch how much I ate. But ended up with a second serving! LOL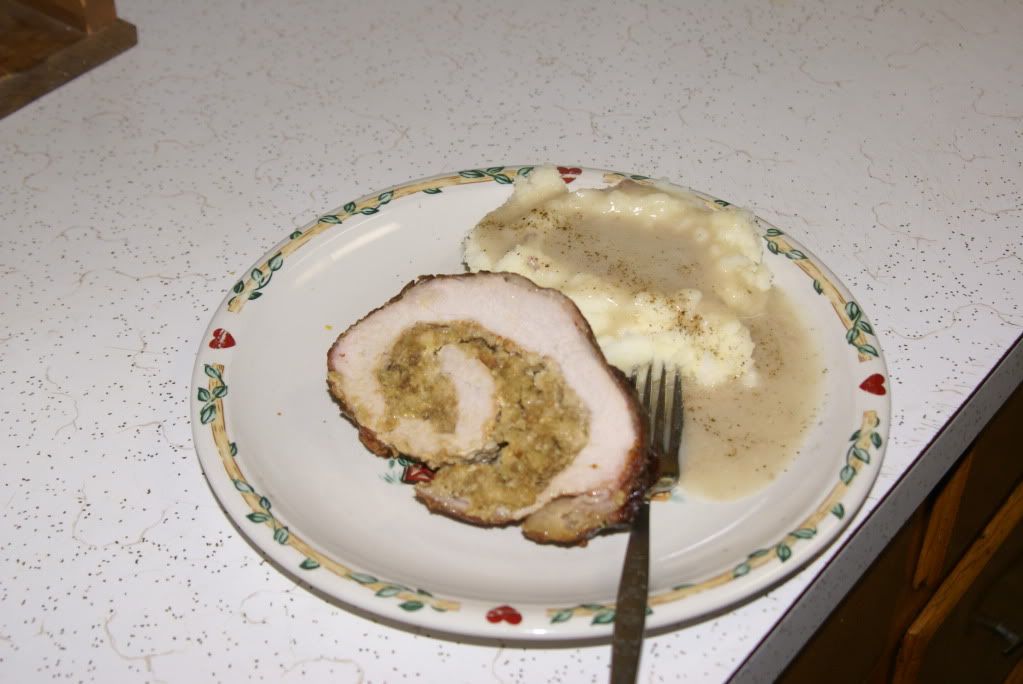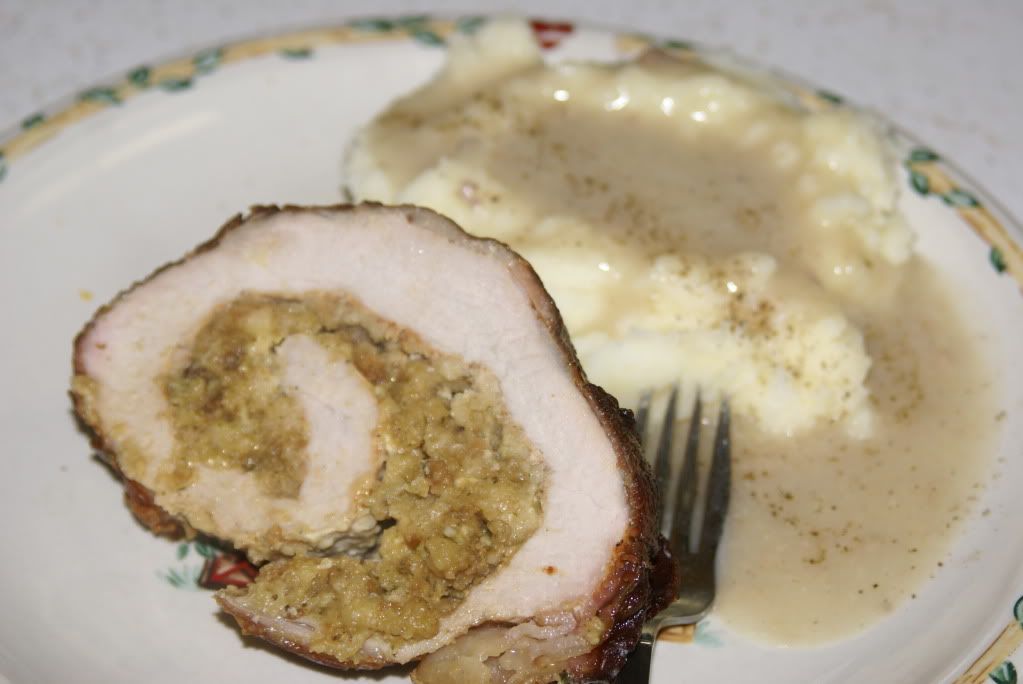 Really turned out great. And it was simple. but may try different fillings to. Not sure as i really enjoyed this.