Found a nice 6 lb Butt at a local market. Saturday it rained so I decided to do this on Sunday instead.
Rubbed it down, let it rest in the refrig overnight and then into the BEESR at 7:15am.
Everything went well but unfortunately the weather didn't cooperate.
46 degrees with wind and some pretty good rain in the afternoon, so I had to bump it up to 12 to get it an IT of 202. It took a little over 10 hours.
And now the pics.
Hickory and apple Pellets, about a 50/50 mix.
Chugging along.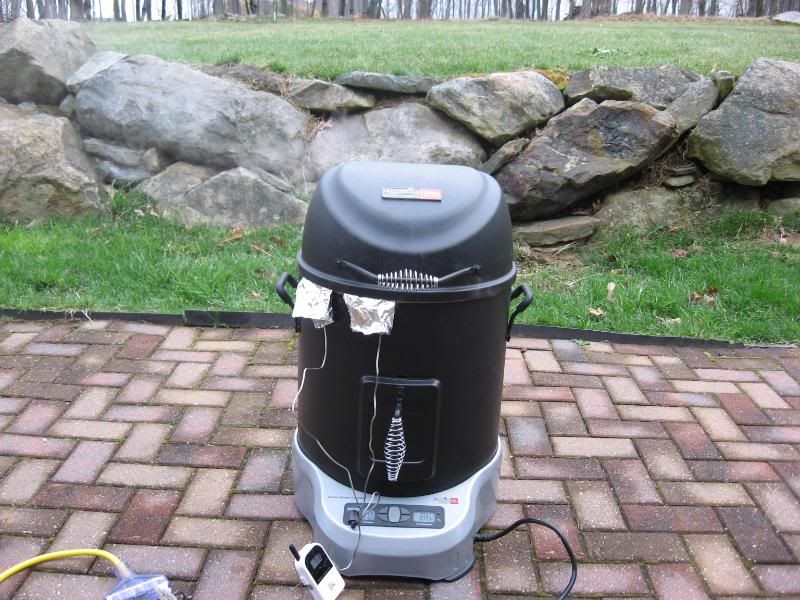 I was cooking keilbasa too (that's another thread. )
And here comes the rain.....
Two thermometers, one read 199 and the other 202. Time to come out.
FTC for about 45 minutes. I was hungry.
Money shots.
This was fantastic! Love the CT too!
Thanks for looking.