While taking care of yard stuff yesterday, I figured it would be a good day to smoke some cheese. Kinda get it going and forget about it until the smoke stops.
It was 45 degrees out so it was a good cold smoking day.
Havarti and Pepper jack.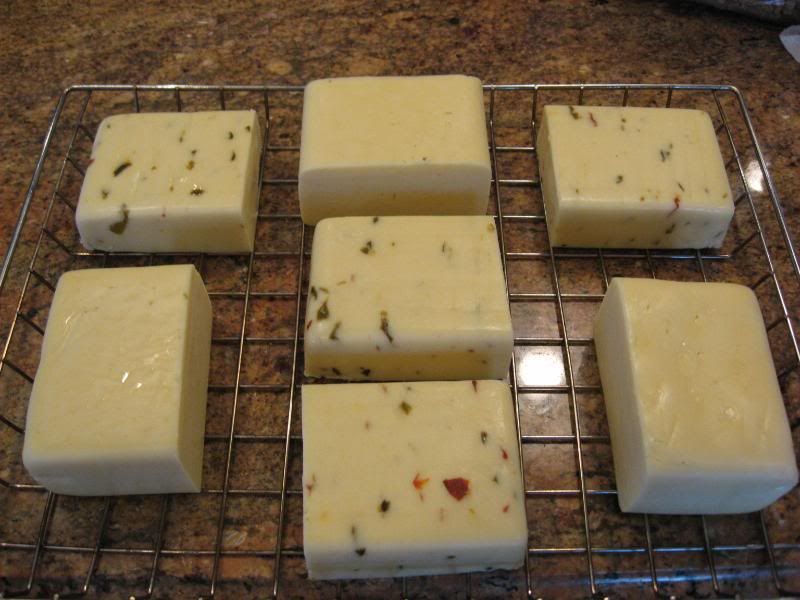 Went with Apple in the AMZNPS.
Temp stayed around 75, no added ice in the bowl neccessary.
Cooling in the basement for 2 hours and then into foodsaver bags for 2 months.
Color was really nice.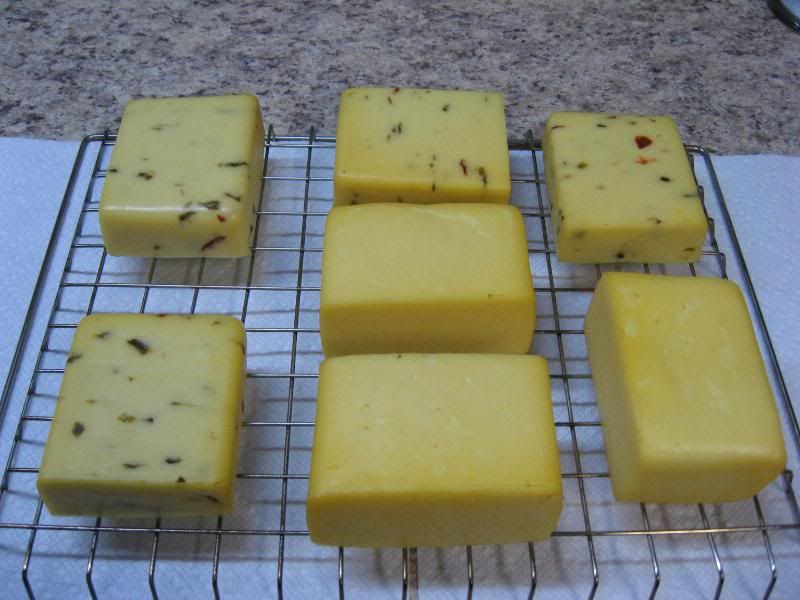 Also, a big thanks to Todd for taking care of my last AMZNPS pellet order and saving me a few bucks! Great guy!
Thanks for looking.