With all this warm weather we have been having in Indiana, I was finally able to get my first smoke in of the season this past wednesday night. Been trying for the last 7 weeks, but between work, a 19 month old, and spending as much time as I can with my Grandfather before he passes (diagnosed 7 wks ago with stage 4 lung and liver cancer, no treatment) Decided to do some country style ribs since they were cheap and quick!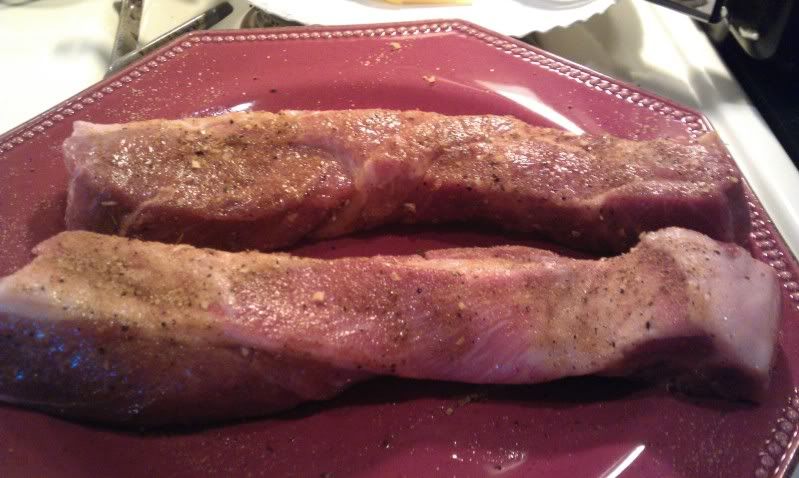 These two were mine, coated in some veggie oil and rubbed with Famous Daves Rib Rub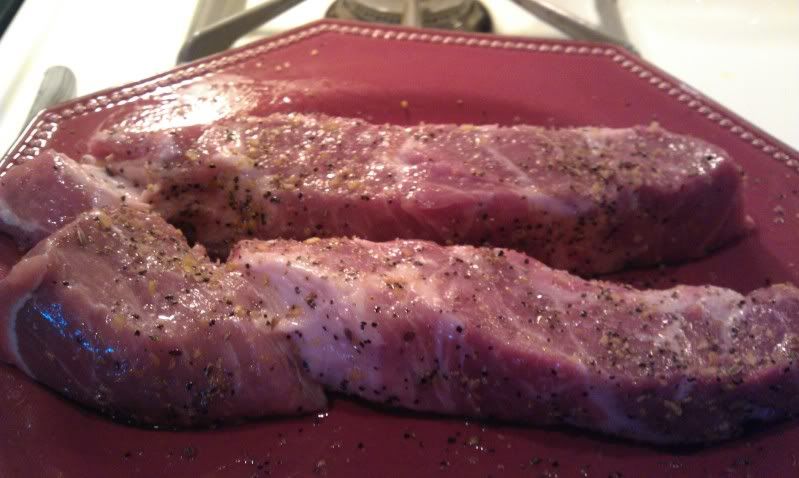 These are the bosses, coated in some veggie oil and rubbed down with some Montreal Steak Seasoning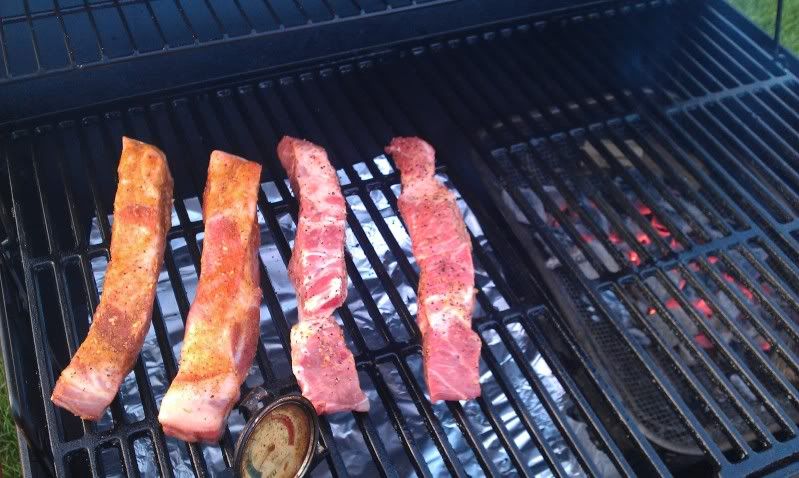 On the smoker they go. I didnt use the firebox tonight, just put the coals on one side and the food on the other.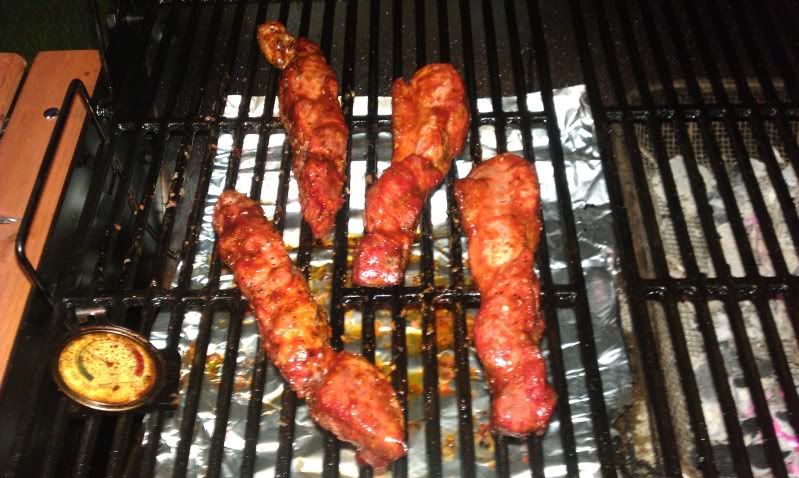 First round of saucing did this an hour in to see how glazed they would come out. Mine are on the right and covered in Open Pit, The bosses are on the left and covered in Sweet Baby Rays Honey BBQ. Horrible pic, but it was getting dark and my flash was being used.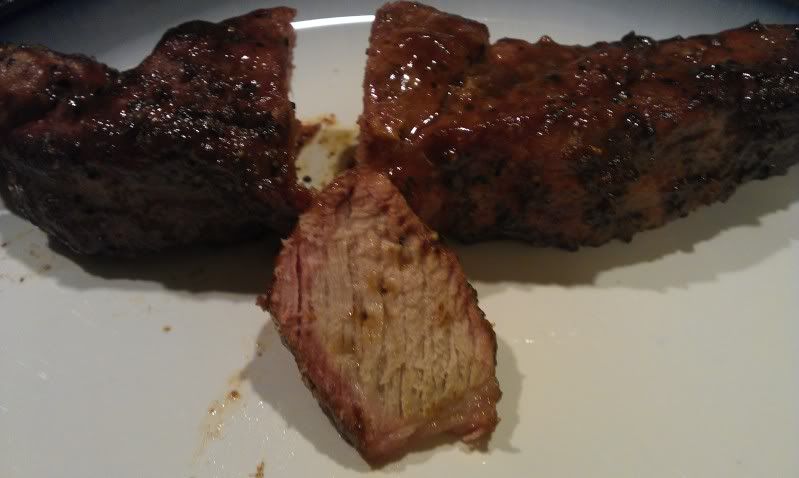 Heres the bosses, nice smoke ring and really nice flavor. She enjoyed hers with some coleslaw.
This is my plate.. a take on two ways. Sliced some up, and chopped some up put it on some bread with coleslaw and some more Open Pit.....almost forgot to take the picture before I dug in!!
I took boneless chicken breast and flattened it out and smoked it/grilled it with some Sweet Baby Rays for my son. It was his first taste of BBQ and this pic says it all, he cleaned his plate and wanted some of mine too.
Overall was a great first smoke, didnt use a water pan and was out of any type of juice to use for spraying (we had white grape cranapple, but wasnt sure it would taste too great) Used Oak and RO Lump, really like this combination. I havent used oak much, but I think if I paired it with a chunk of mesquite or hickory it would be spot on!!!