All this talk of PA Bologna lately sparked an interest. Some of these will be made into Pickled Hot Bologna. That will be another thread.


I bought #1 X 27" fiberous casings and planned on making "rings". Soon after I had the first one stuffed, I realized......it ain't bendin'.


So I went with plan B.

Here's how it went.

5 lbs of ground poke and 5 lbs 90/10 GB with spices. This is another one of Kevin's recipe's, I'll list the ingredients later.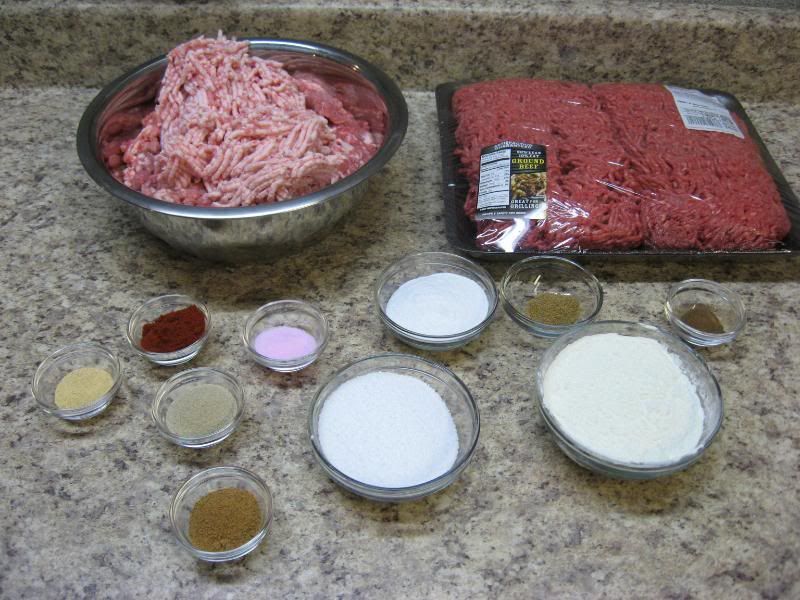 I mixed all the meat with the cure and salt and let it rest for an hour or so in the refrig.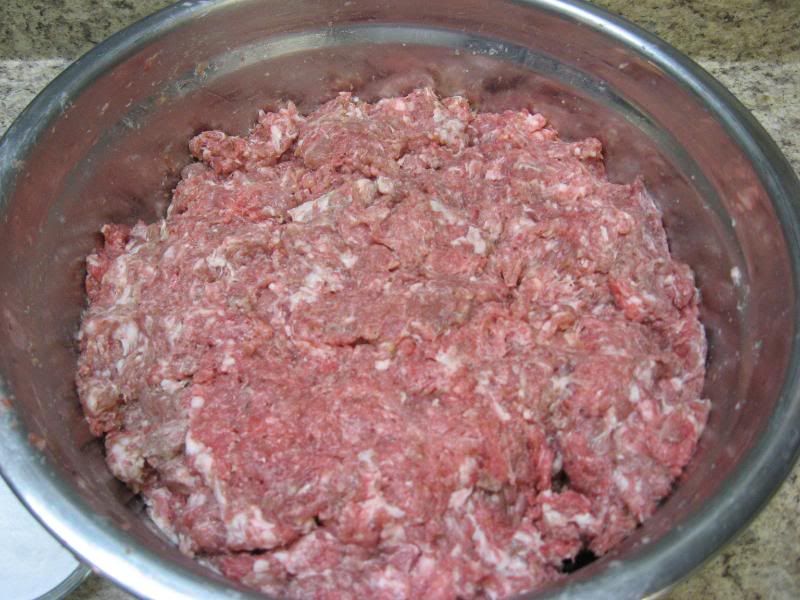 I mixed all the ingredients real well by hand and then into the grinder through a fine plate.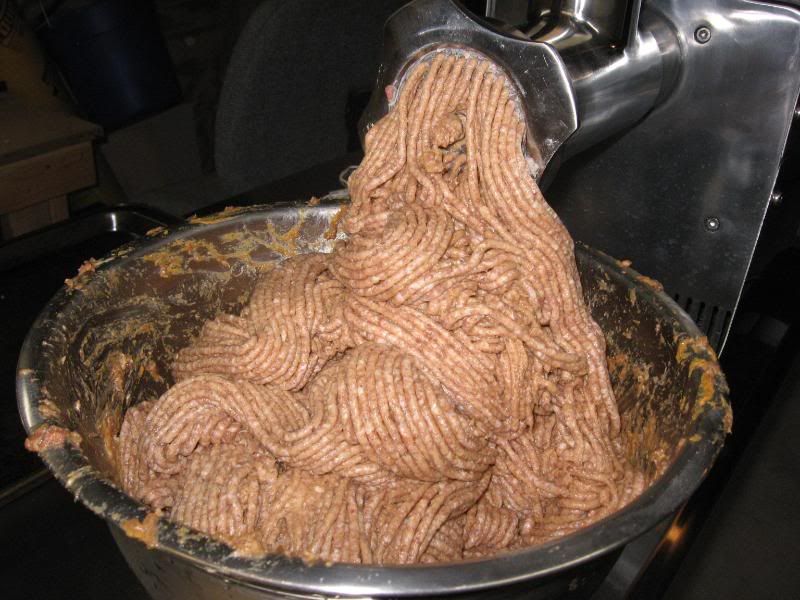 The smell was incredible!

Here they are finished and hanging to dry a bit while I get the smoker ready.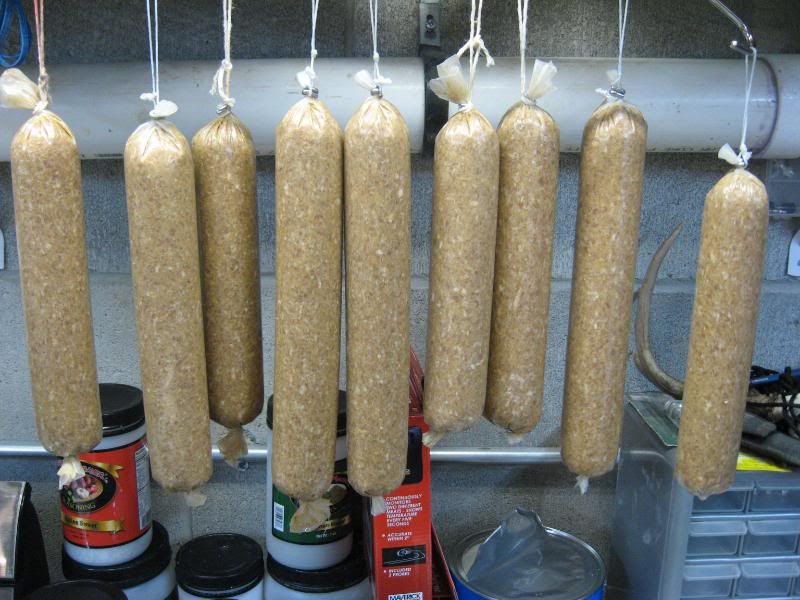 I'm hitting these with apple wood for 2 hours.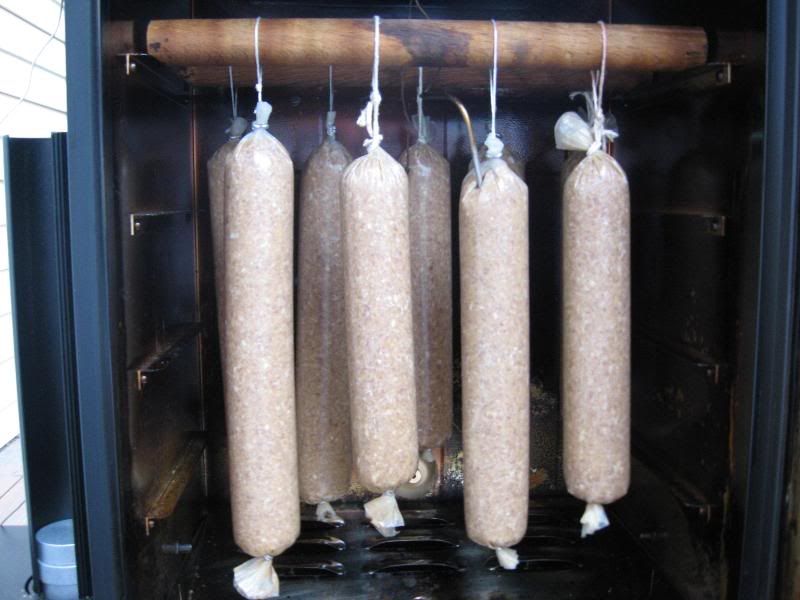 I let these dry in the smoker at 130 degree for an hour and fifteen minutes, then started my smoke cycle. I pulled them about an hour after the last smoke cycle.
Jacuzzi time!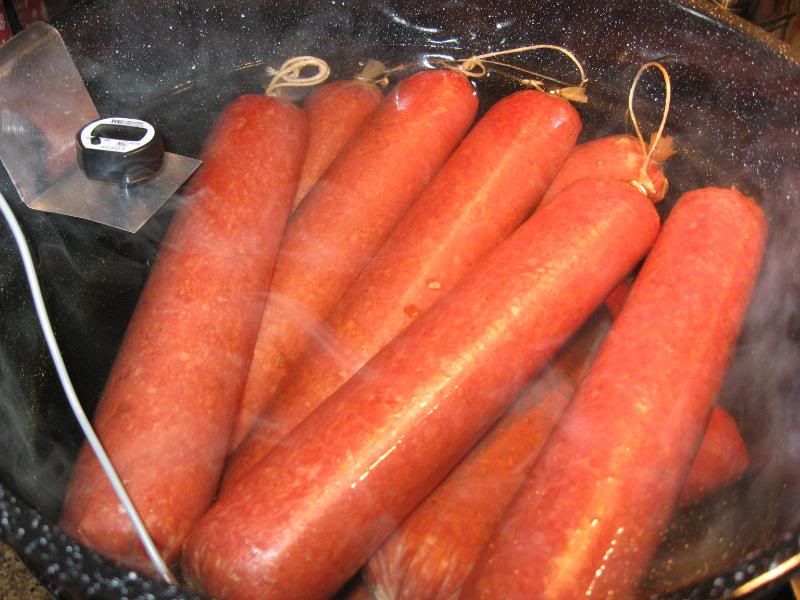 I kept the water between 162-165 degrees and let the bologna get to an IT of 155.
And then into the Ice bath to 110 degrees.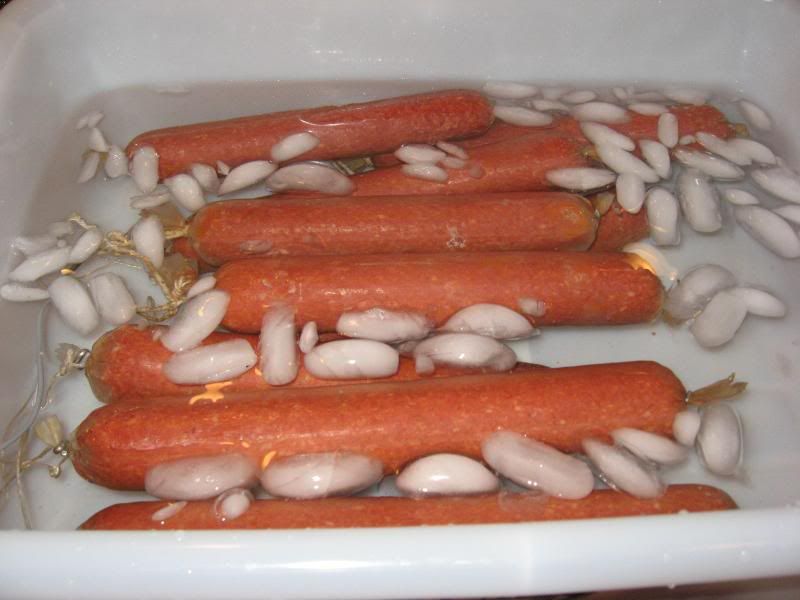 Blooming. These smell sooooo good!




It was late, so they went into the frig. No money shot nor did I even try a piece. I was beat.
From what some of you guys say here, it's best to let them sit in the refrig for a day or two before vac sealing. So that's the plan.

More pics to come.

Thanks for looking.