Well starting my Ham today. Decided I'd use Hab's Recipe to try this time. I had bought two about 16 lbs + after deboning and removing the fat and skin. Careful not to remove too much fat as thats where all the great pork flavor come from. This one comes out to 6lbs.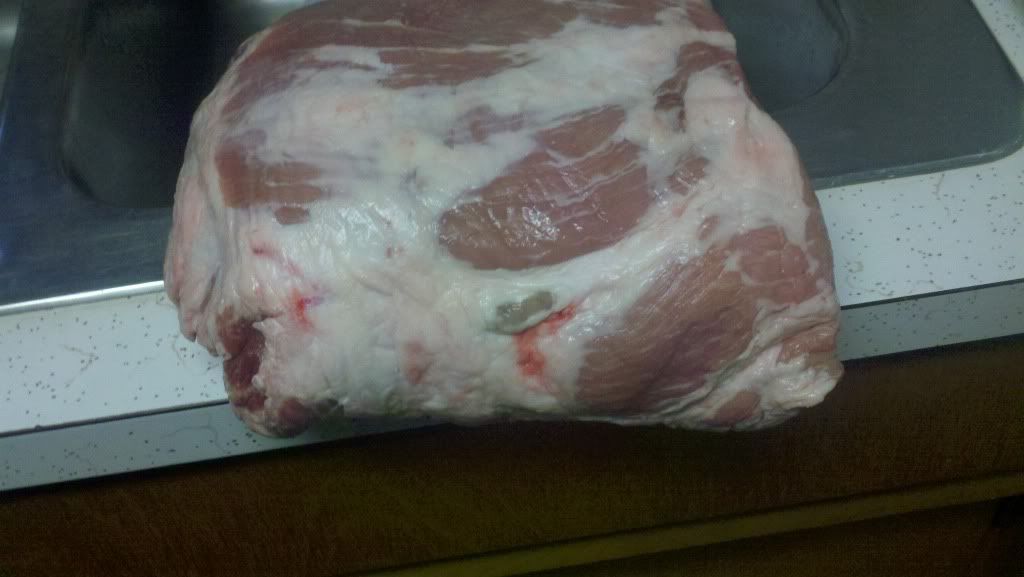 Still alls good there is just me and the wife any way. So I started the brine simmering with the spices in a cheese cloth net bag for 20 min.. I did change maple syrup to 1/4 Brown Sugar and 1/4 cup Honey. (My brother in law is a bee Keeper.)
Put it in fridge to cool to around 38-40 Then I'll add the cure and mix with rest of water. I put ham in container and filled with water to Gage the amount of brine needed. While that's cooling I decided to put a sock in it. Or on it or whatever, here it is.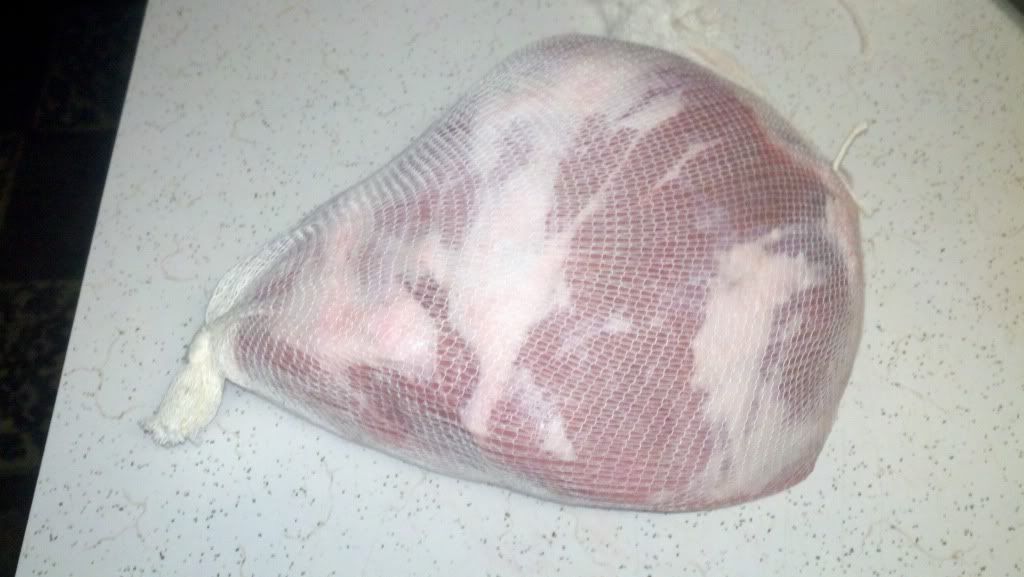 Snug as a bug in the rug and waiting for the spa treatment.