Started last night with a 14.5lb choice brisket.
Here it is about to be foiled. I separated the point and flat when i foiled.
Here is the point coming out of foil about to be cubed for burnt ends
Flat going down for a rest.
Burnt ends beginning.
Now on to the ribs. Got a pack of spares last night. Trimmed the first up just fine. Went to the second one and it had black spots in the meat??? and smelled funny. Chucked that one. Not taking chances with fam and friends. Ran to the market and got some BB's.
BB's rubbed down
Spares at foiling.
Here is the smoker before foiling. You can see the beans on the bottom. About to throw the ABT's in.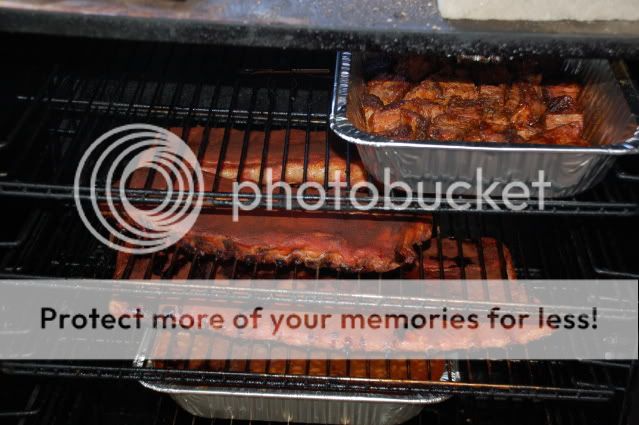 Ill put more pictures up later.