Started 14lbs of Shoulder this morning. We are out of our freezer stock. I will package in about 1.5-2lb packages.
Coated with rub and into the smoker @230 using hickory.
Here it is 2hrs in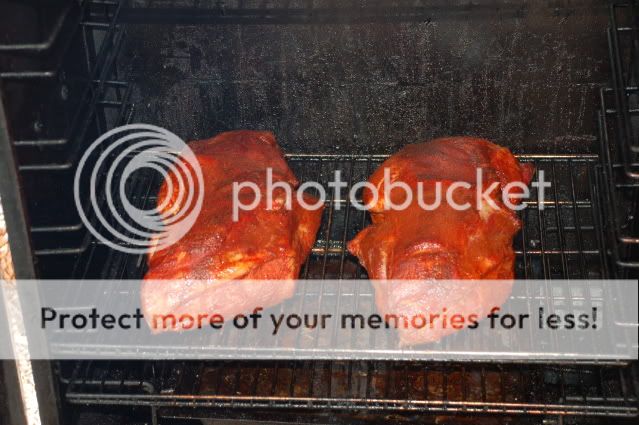 Here it is 4 hours in. Starting to get a darker bark.
In about 30 minutes will be the 6hour check. Ill update with more pictures as I go.
Thanks for looking.