Had a couple of huge chicken breasts thawed out, so decided on something different this time. Pounded them out flat and added a layer of Annaheim chile, a few slices of Swiss cheese, bunch of thin sliced ham and seasoned with some rosemary/garlic seasoning. Since I wanted to do these on the mini UDS, I rolled them up in lots of bacon and sprinkled some Mad Hunky rub on the top. Put them in at 250° using some cherry for a little smoke. After about 1 1/2 hours, kicked it up to 350° for another hour and a half. Sure came out tasty.
This is something I will definitely be doing again.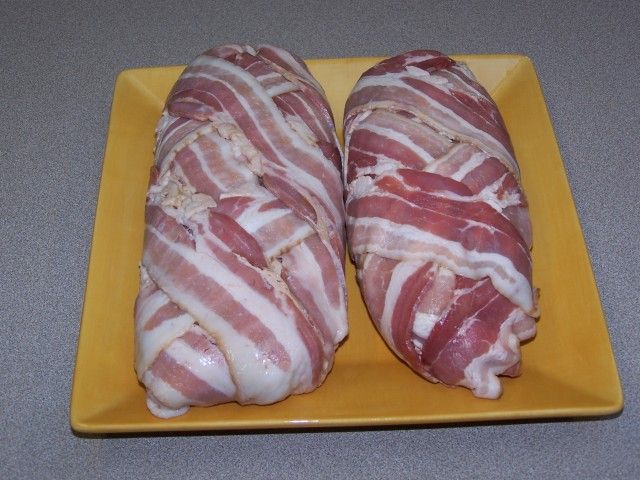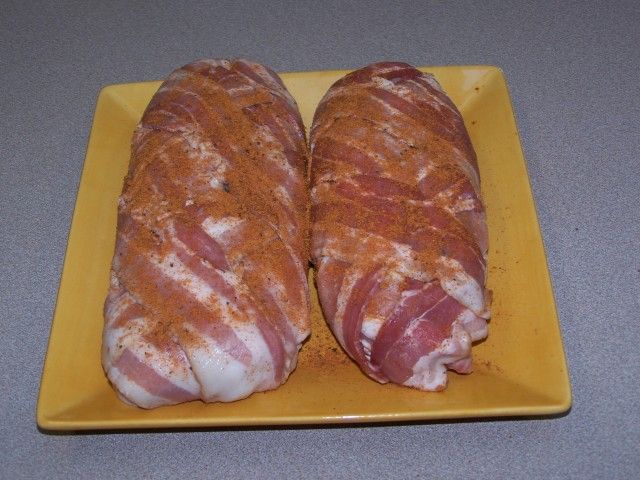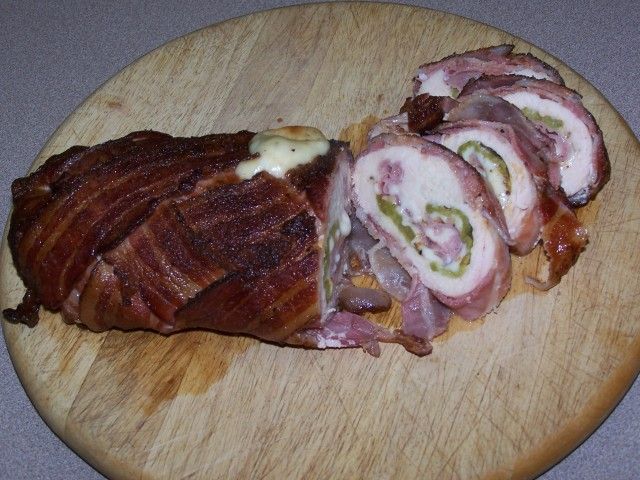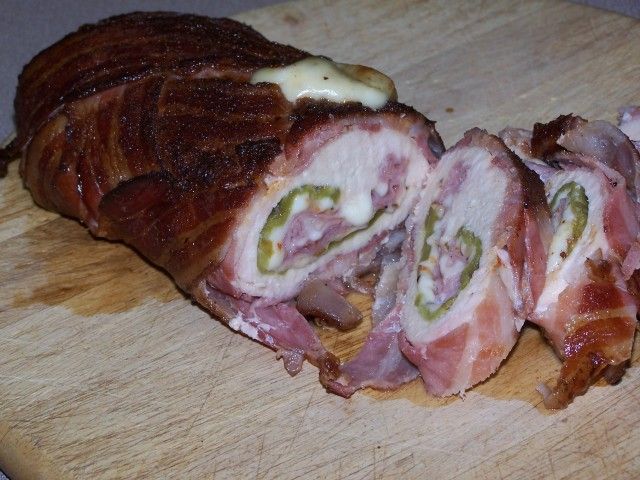 Had a pile of Jasmine rice with a drizzle of Yoshida's sauce too.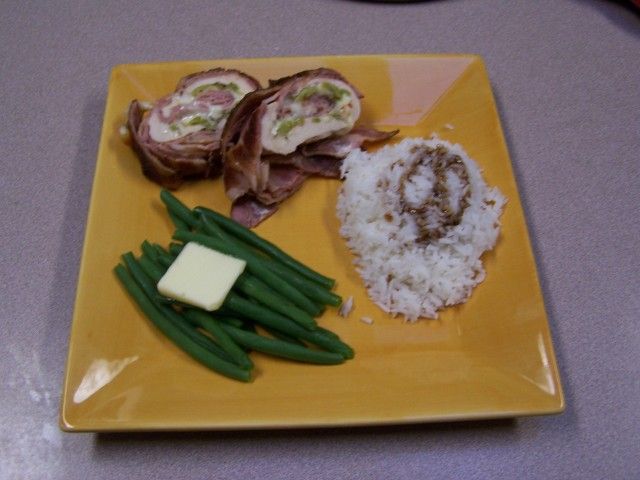 Thanks for checking out my chicken.