I got some more cheese in the smoker and being flavored with the AMNPS as we speak!
Some mozz...some provolone...some american....and lots of cream cheese!! I did some a while back and it turned out AMAZING!!!!
Mrs SOB and i made a cheese ball out of it last time and WOW was it good! So in preperation for my
40th birthday/Wrestle-mania party april 1st we are smoking some up for more cheese balls!
Take a Look!
Here is 14 blocks of 1/3 fat philly cream cheese ready for an A-MAZE-N trip!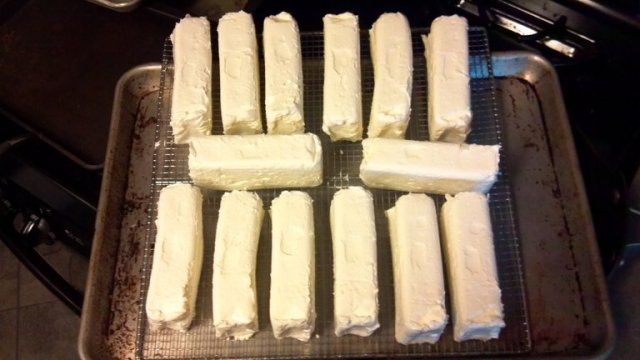 The you know what- doing its thing!!