did the annual pilgrimage into ontario for the lake trout opener... weather started out kind of gloomy but temps were nice. not the normal below zero stuff but warmed up to about 30 deg during the day.
this was me first trout of the year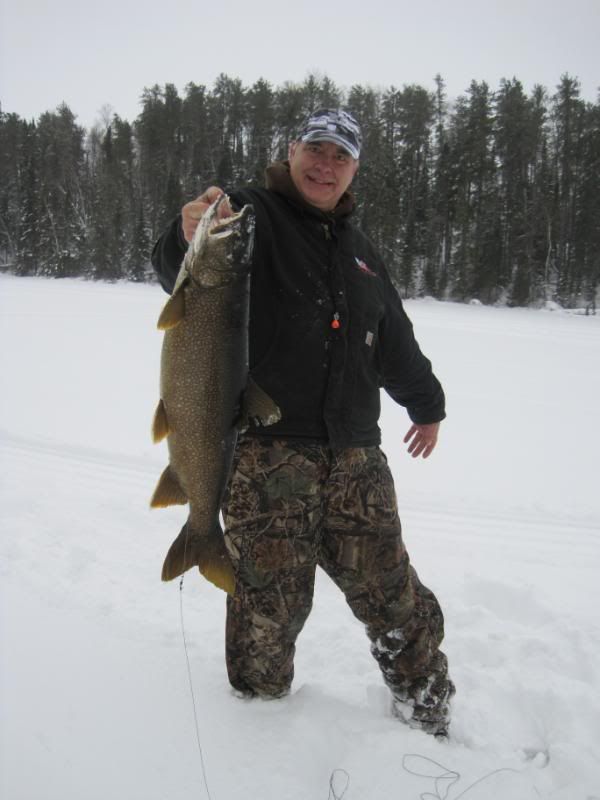 2nd day i drew a blank for the day except i did have the trout of a lifetime on. had it up close to the hole several times but it kicked my ass royally... thing had to be 30 plus pounds. i got a 10 inch auger and that fish was as wide or wider than that hole. i remember the fins right behind the head as it rolled over. i would say they were bigger than a cigarette pack. somehow it kept rolling and twisted line around it and while doing so threw the hook. wife seen it so at least i had a witness. but i know no poics never happened. still was an awesome expierience, had no idea fish of that size lurked the waters we fish up there.
nephew and his shack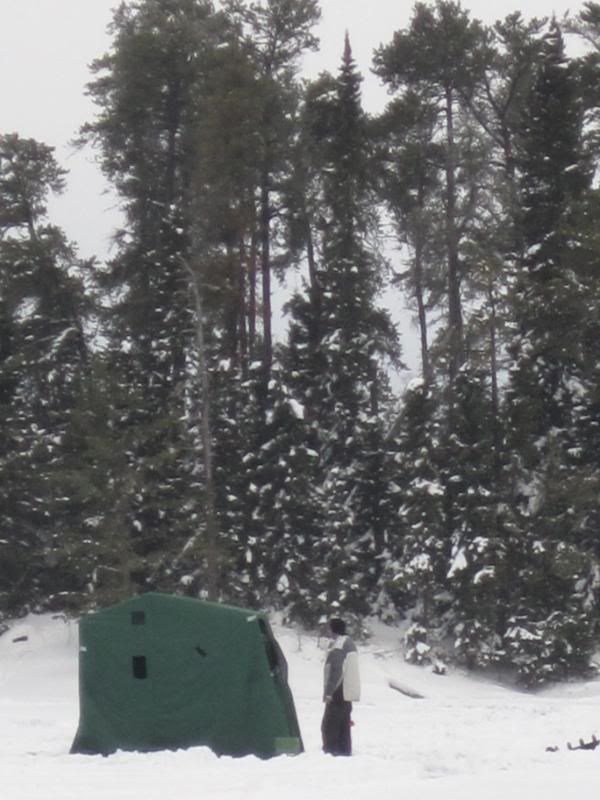 bro in law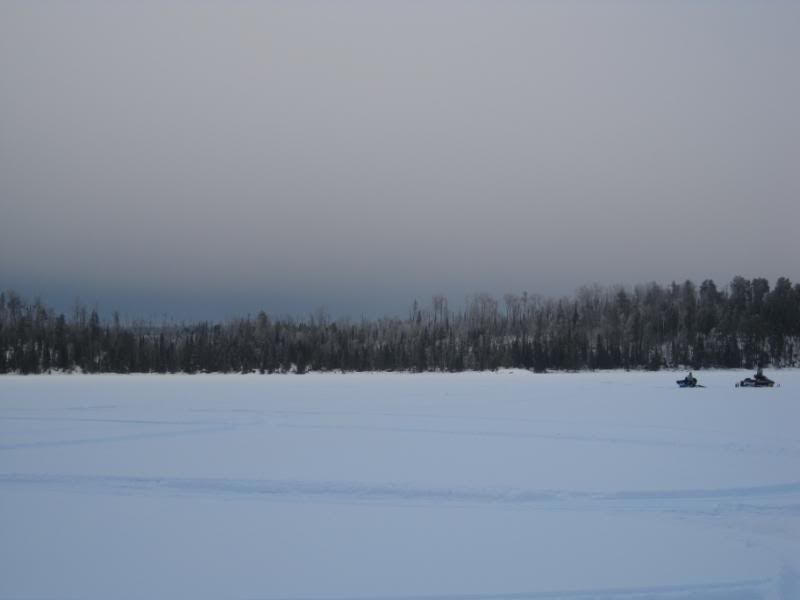 towards late afternoon 2nd day things started to clear up a bit.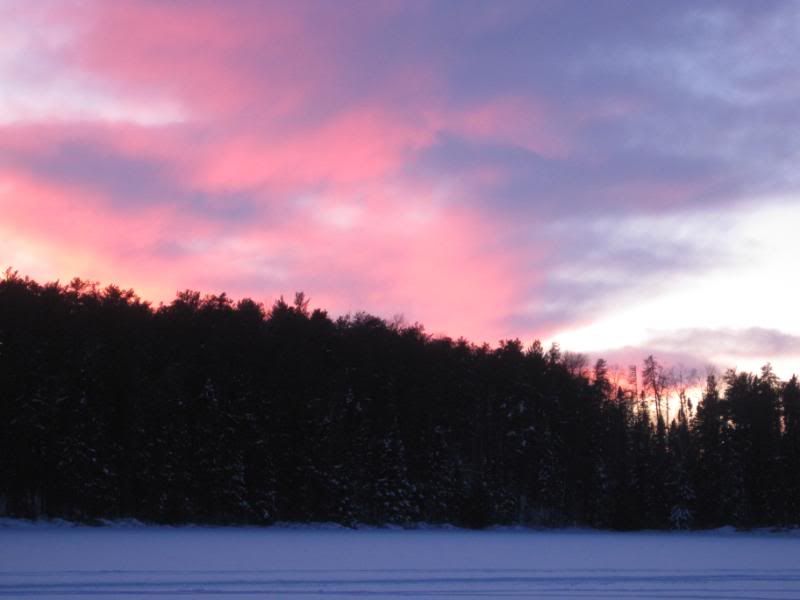 on day 3 we went to a different spot we never tried before and had a blast. filled all of our limits with nice fish great for smoking...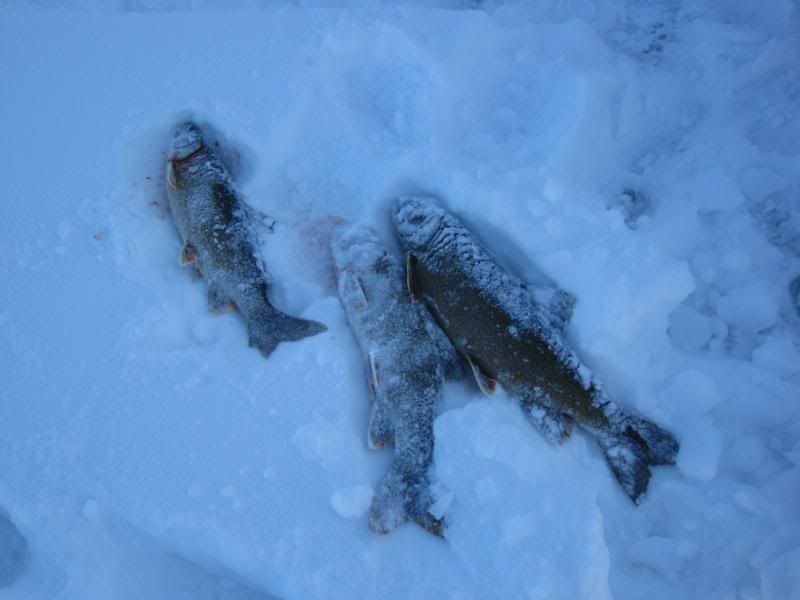 the pics dont show it but lots of water on top of the ice. really was pleased with the new used sled i got. the wider ski stance and longer track as well as it being set back a bit really made for good performance in the slush. seemed if you didnt over accelerate and have the track disturb the surface snow to much it would stay on top, and if you did end up dropping down the 700 twin had more low end torque to power it out with plenty to spare.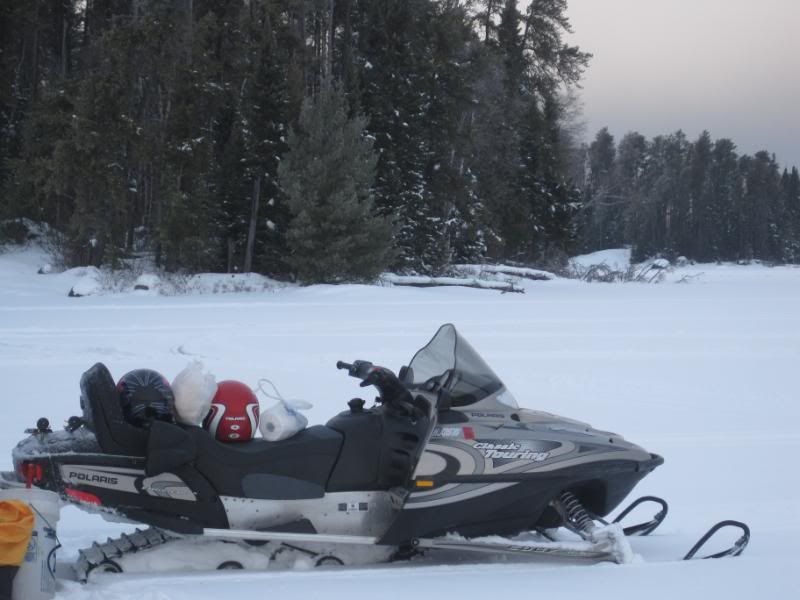 bro in law got a new frabile thermo flip up, i was looking as well and decided on the otter brand. these new thermal fish houses are the real deal. hardly takes anything to keep them heated.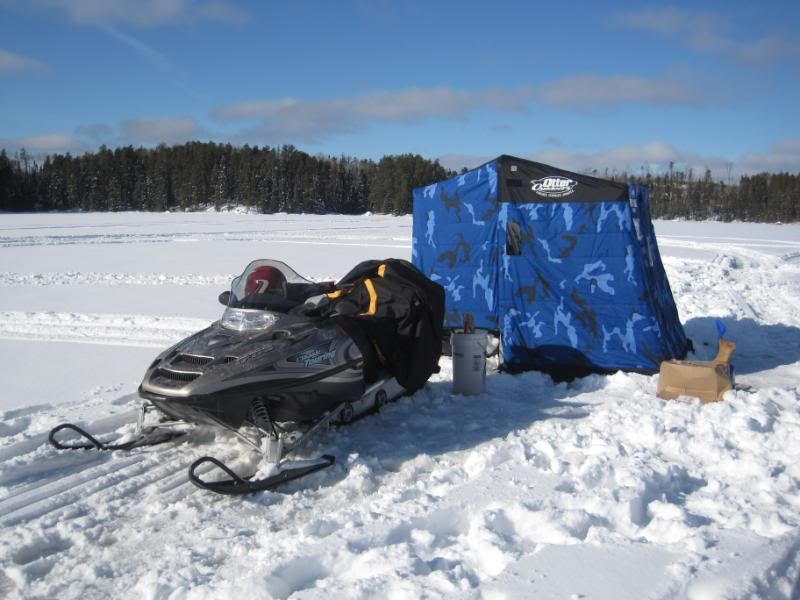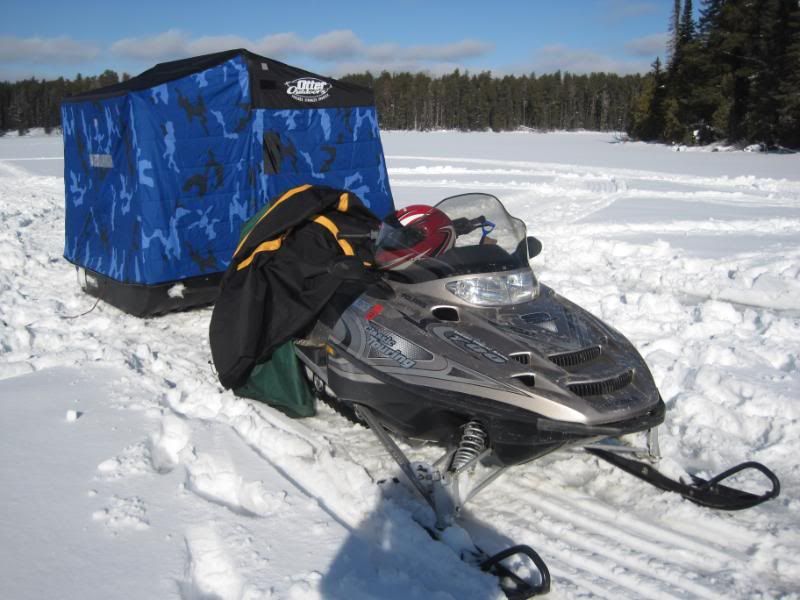 be some smoked fish in near future, prolly this coming weekend...