So I was at the local co-op looking for a couple of steaks. Everyone I looked at was 13-16$ and then I stumbled on a prime rib roast for $17, which was big enough to cut two very nice steaks from.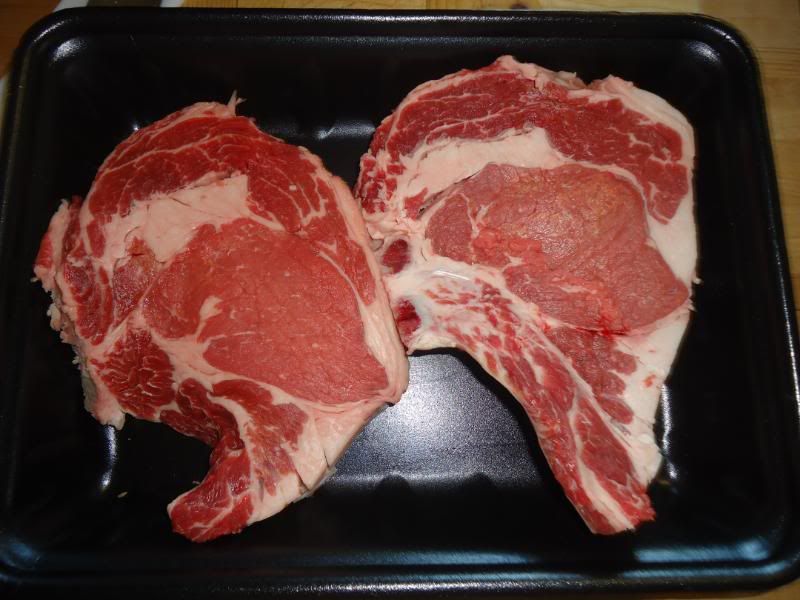 I rubbed these down with some rub and onto my charcoal grill with the amazin smoker filled with maple saw dust. I didn't use any heat and the temp here was about 3c (about 37f).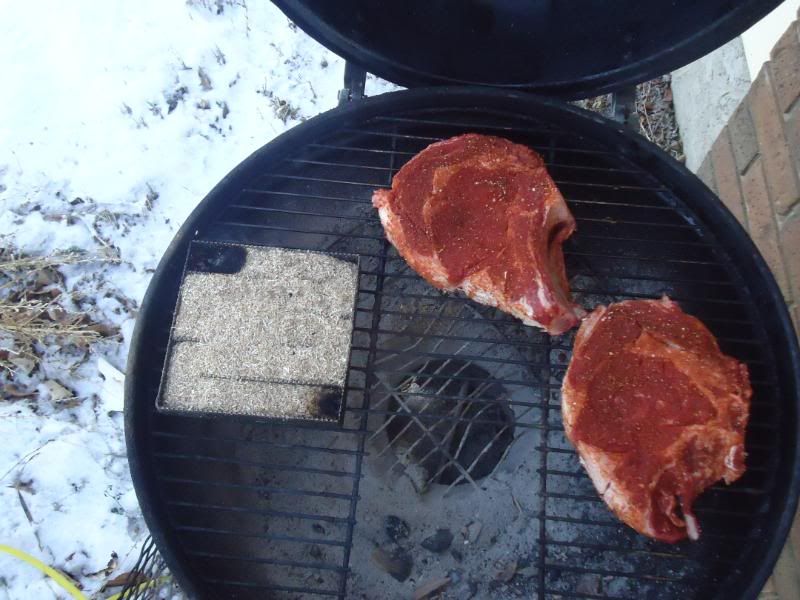 After a couple hours with my maze lit on both ends the colour was changing and the smell was amazing (pun intended)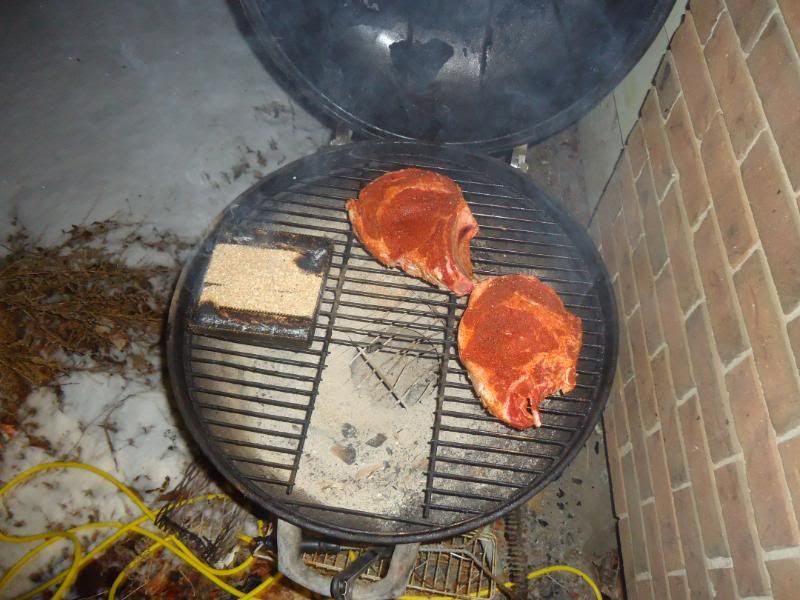 Now from those pic's you can see a thick later of ash in the bottom of my grill for some reason it just works better with it there. I take out any fat drippings that build up and empty the bin underneath often.
Time to add some charcoal from the chimney and a couple unlit on top.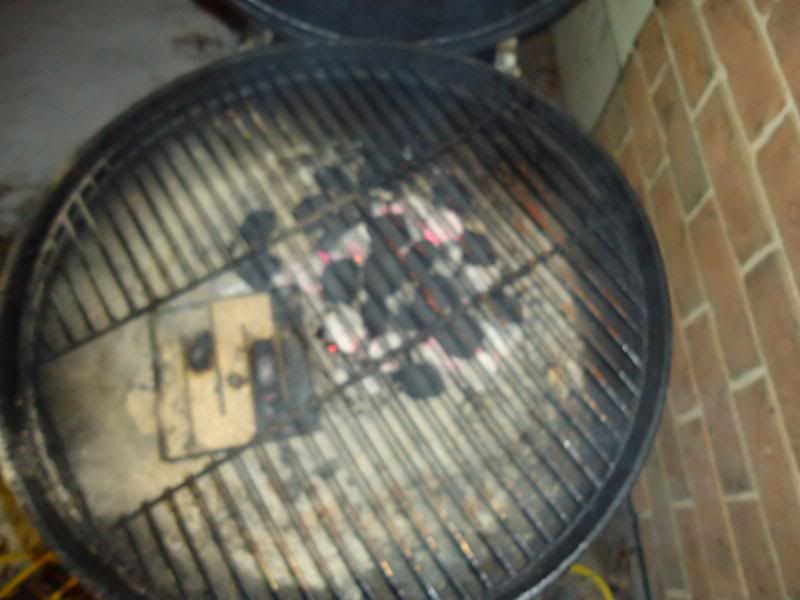 Steaks on and cooking up great had a couple of flare ups but is all good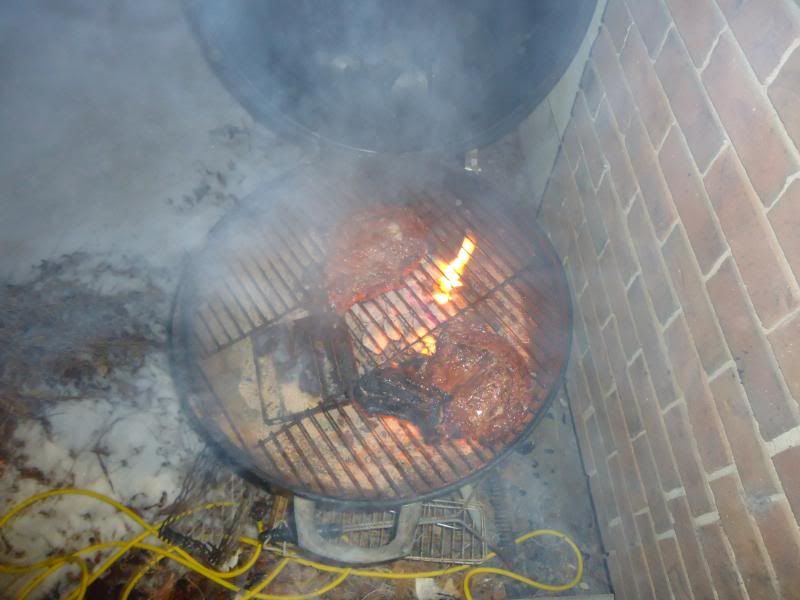 And of course mushrooms and onions sautéed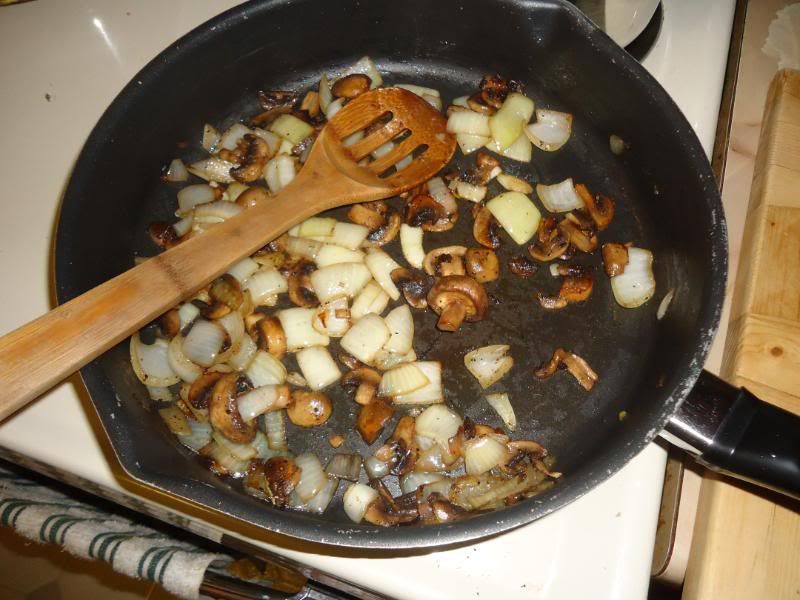 Off the grill ready for the tent and let rest for a couple minutes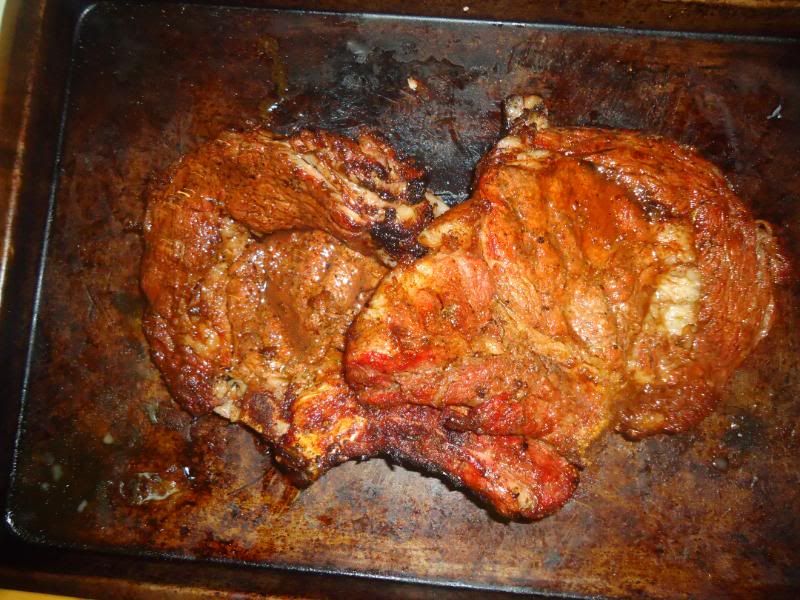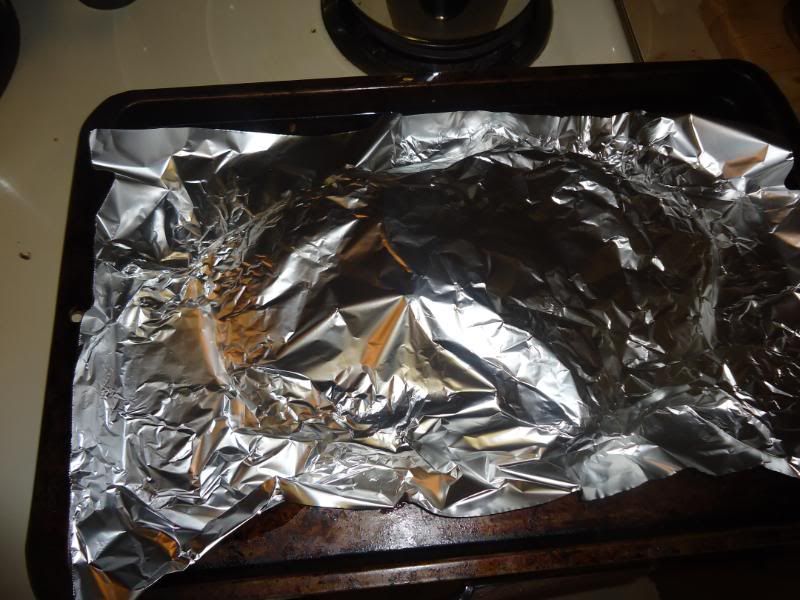 Now these steaks turned out to be way to big for me and the wife so we shared one with perogies with sour cream and brussel sprouts smothered in butter with a touch of salt and fresh ground pepper
Hers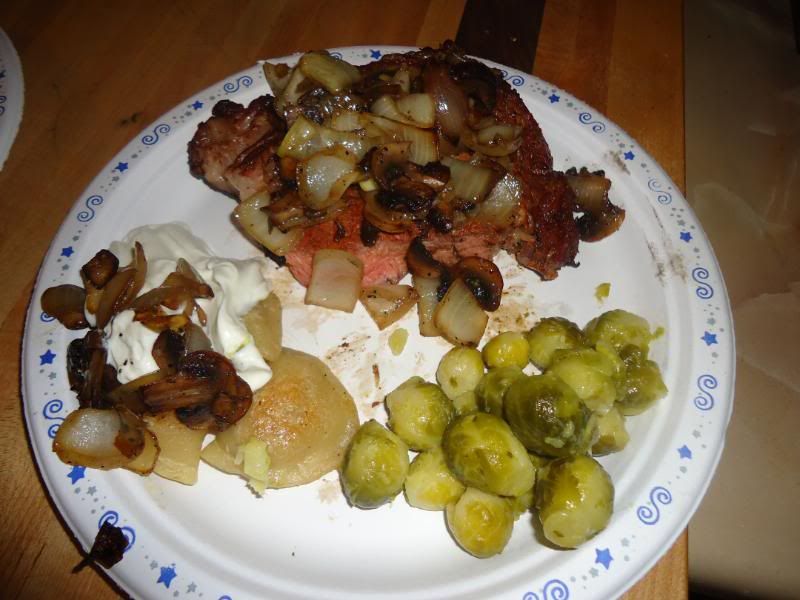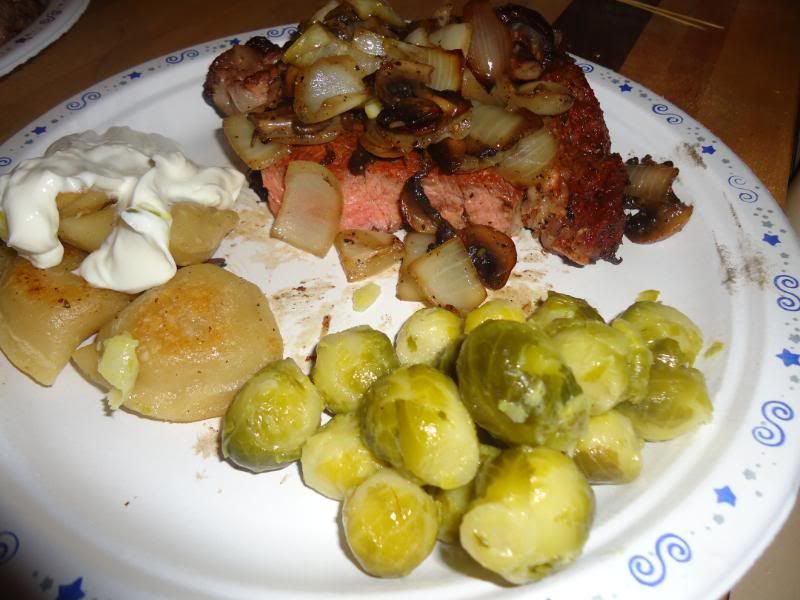 and mine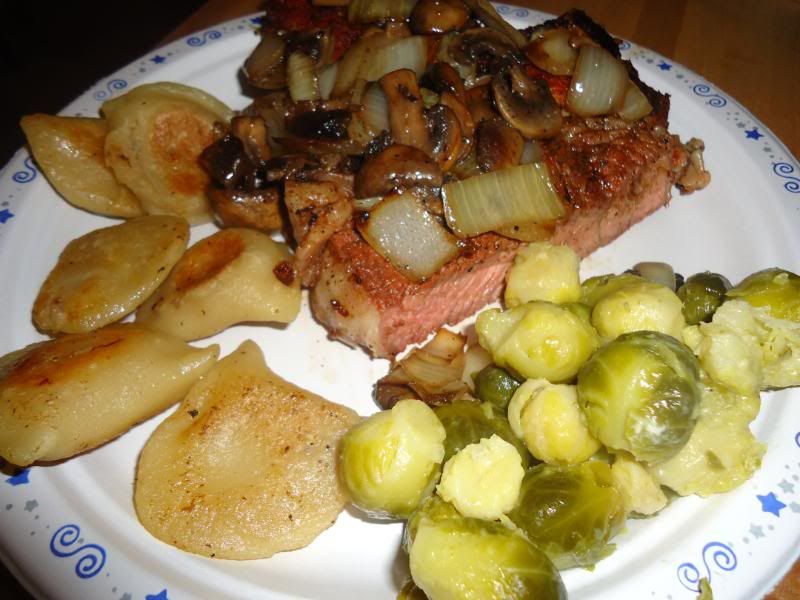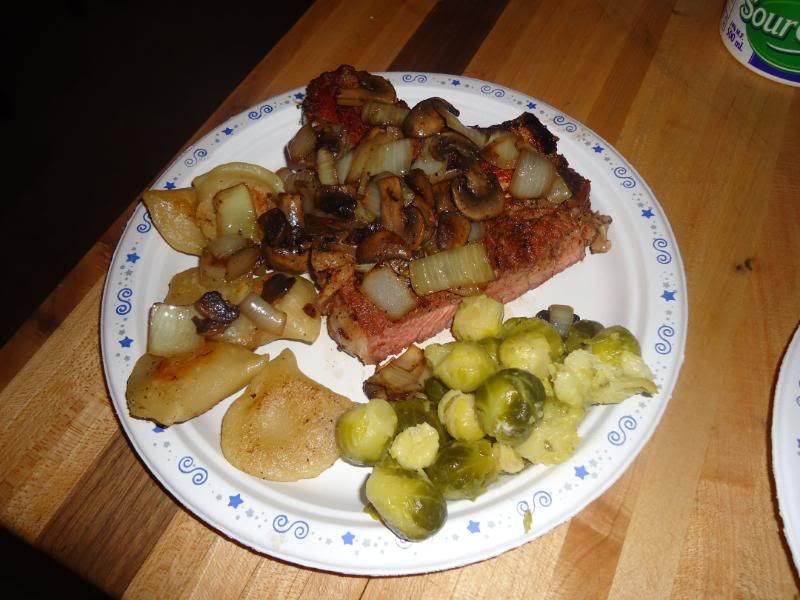 I left them on a bit longer then I like. I took them to medium rare would have liked rare but WOW they where fantastic! I fried the perogie's in some butter and salt and pepper. I think the only thing I would do different is to sprinkle them with some Worcestershire sauce before the rub. The smoke flavour on these was wonderful not to strong but not to mild.

Thanks for looking hope you don't mind my obsessionn with pictures