I hadn't made any bread for awhile so thought I'd better "wake up" my starter. I always make a large batch since it takes so long from start to finish. Here is a short pictorial of what I baked today.
The second rise.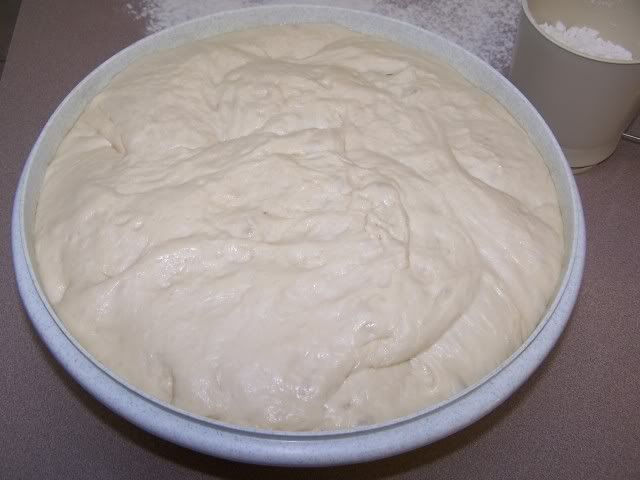 Some cloverleaf rolls and a small loaf of bread.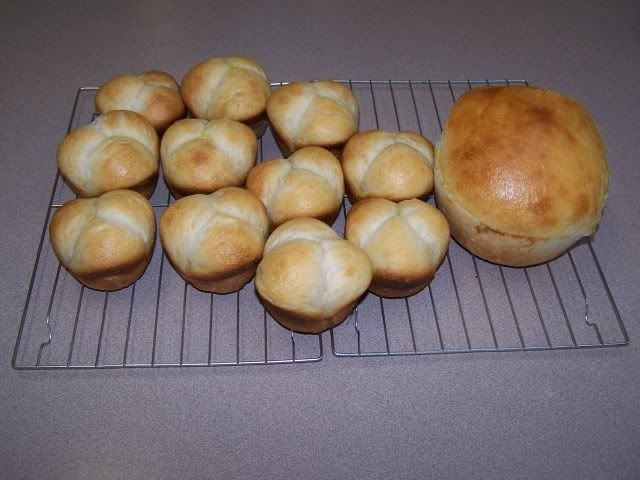 A small batch of cinnamon rolls.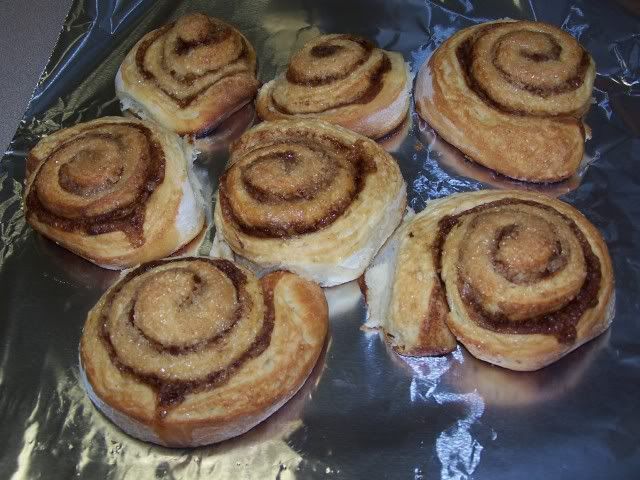 And my favorite, pecan rolls being sliced and put in the pan.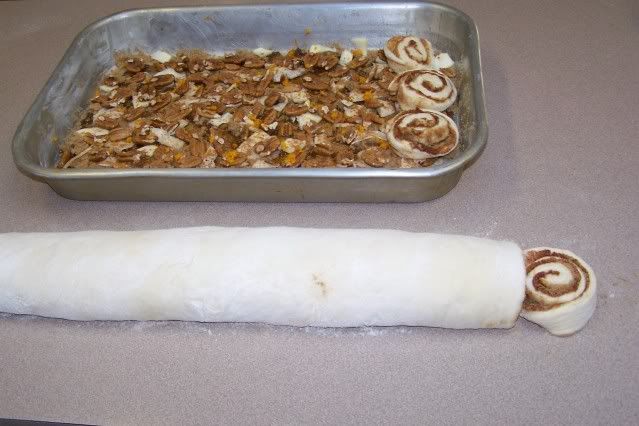 Pecan rolls out of the pan and ready for me to try.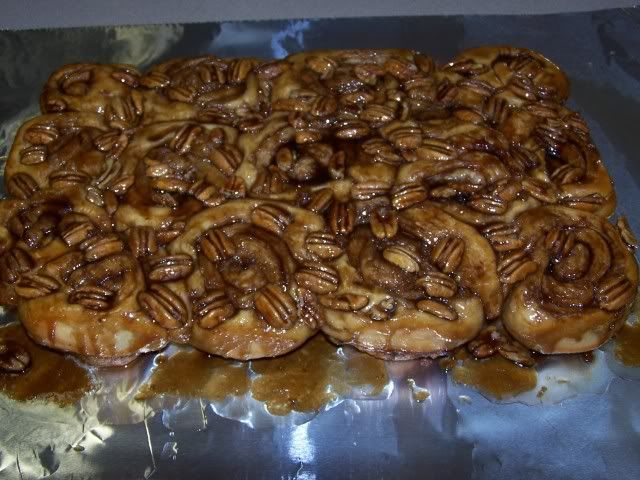 Thanks for checking out my baking day.
__________________