A really good guy that works for me is hosting his son's first birthday and baptism bash this weekend and asked me if I would "smoke up some stuff for about a 100 people".. HELL's YEAH! I says... so I took the day off and I'm going with brisket, butt, and some yard bird. Picked up three packers, 14, 16, and 18#'s, two butts, and will be spatchcocking and brining the birds tonight and smoking them tomorrow right before the event.

Sharing this mostly because of the spatchcocked brisket
I'm sure this has been done, but I've never tried this. Basically peeled out the large hunk of fat from the corner of the point, then semi-separated the point from the flat, removing a lot of the excess fat between the two. I found that you GOTTA be careful trimming the top side so as to not fully separate them in that process. I separated the belly side right down to the point, and the back side down until I ran out of meat on the point... 2/3 to 3/4 down if that makes sense.

I'm hoping this turns out!


Rub - did a combo of Canadian Steak seasoning and dried basil, ran through my redneck spice grinder, and granulated garlic - finger test was
. Applied some worsty and soy, then rub a dub dubbed them.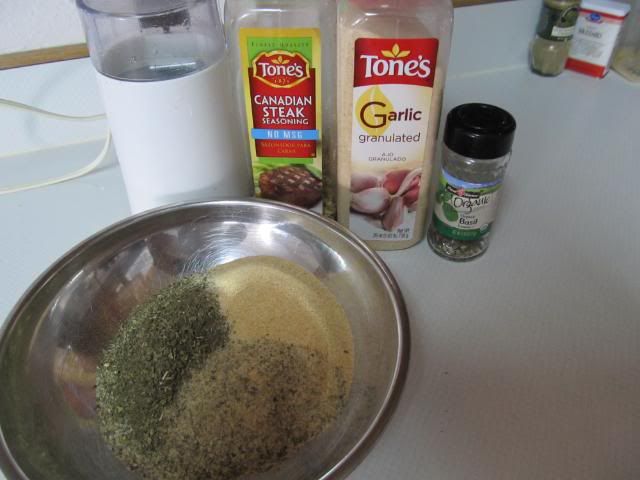 Spatchcocked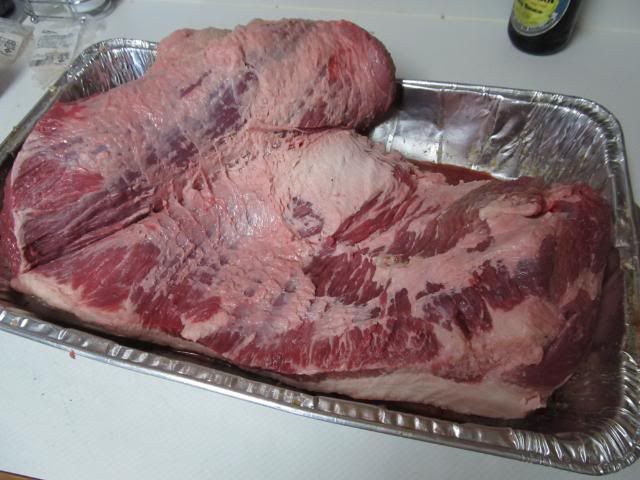 I ended up scoring the top side so that I could see where the meat was... worked great... wish I would have thought of that on the first two!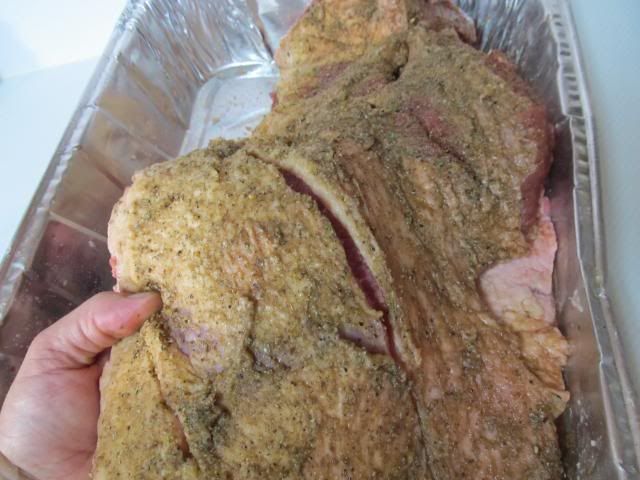 Hitting them with hickory and oak at 225* MEAT ON!!


Here we are at six hours.
Small brisky at 157
Large briky at 149..
Brisket and shoulders at 170'ish, pulled and foiled, and back in to 185.  I want the brisket to be firm enough to slice, and will be chunking the pork vs. pulling it.  Points cut into chunks with rub and back into the smoker. I'll sauce and finish those tomorrow.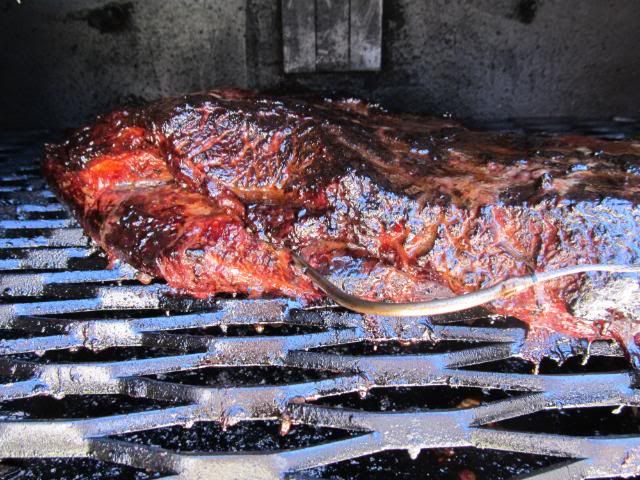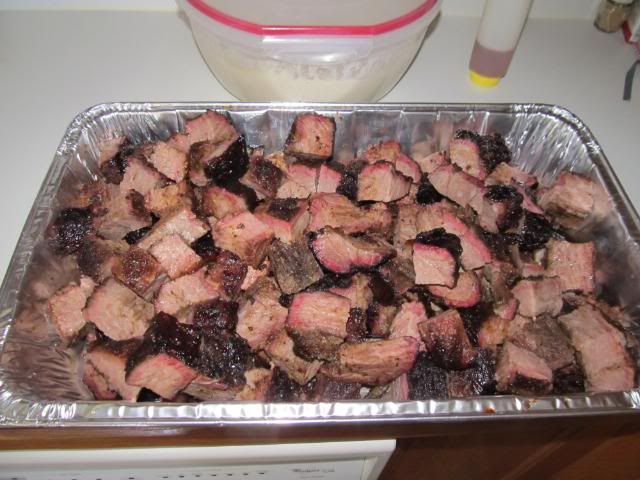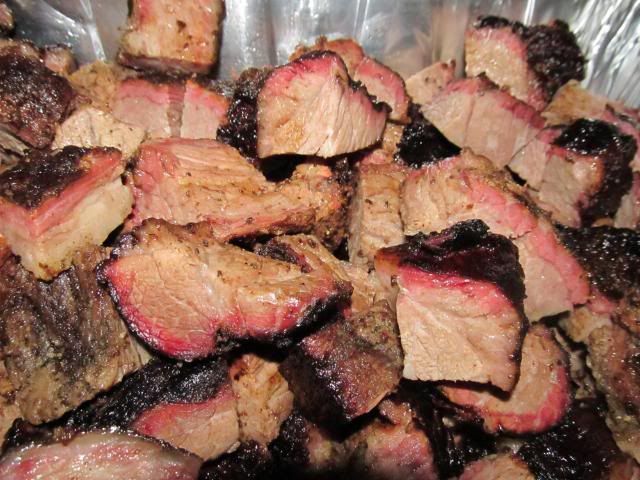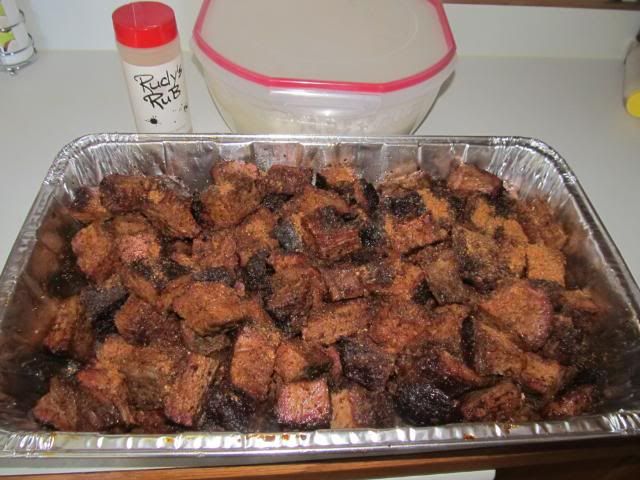 The spatchcock on the brisket worked pretty slick, one clean swipe and they were separated.

Yard Birds coming later today!
Thanks for checking out my post.
Tracey