I know I make these a lot..
this is my first try on the Hasty Bake.
I brined the game hens in a mixture of kosher salt, turbinado sugar, pepper corns, onion, garlic, bay leaves and a kaskaskian pepper (from Ashmont, thanks again :))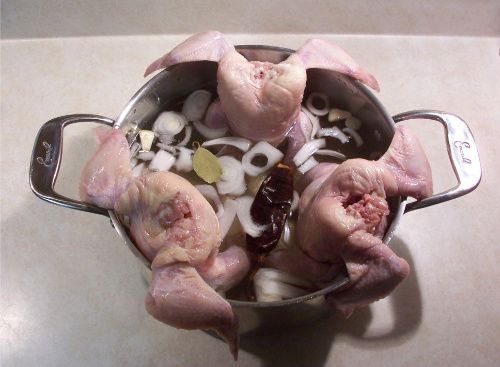 Buttered the birds and sprinkled with Big Poppa's Little Louies Seasoned Garlic Salt with Pepper.. also use some Soileaus from good friend Sparky.
Into the top shelf of the Hasty Bake with the hot coal rack lowered to the "bake" level.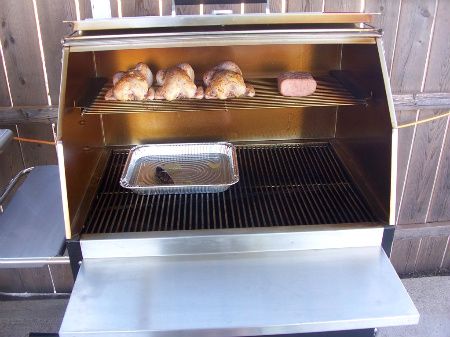 also added a block of spam.. and some rice with morel mushrooms..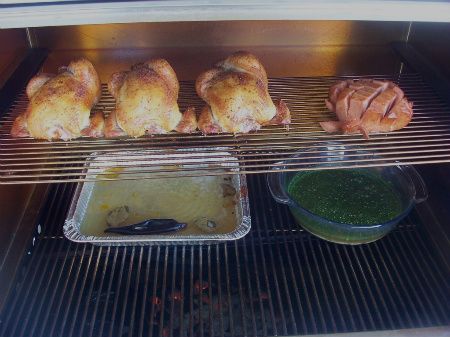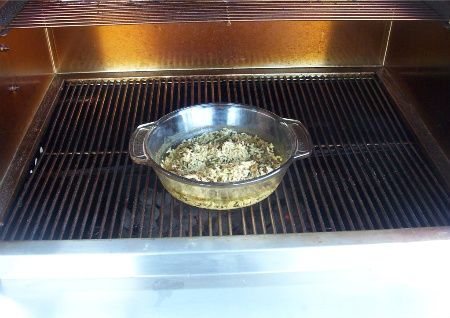 I was happy with the outcome. I didn't move the birds, just let them roast on the top shelf with the lid closed.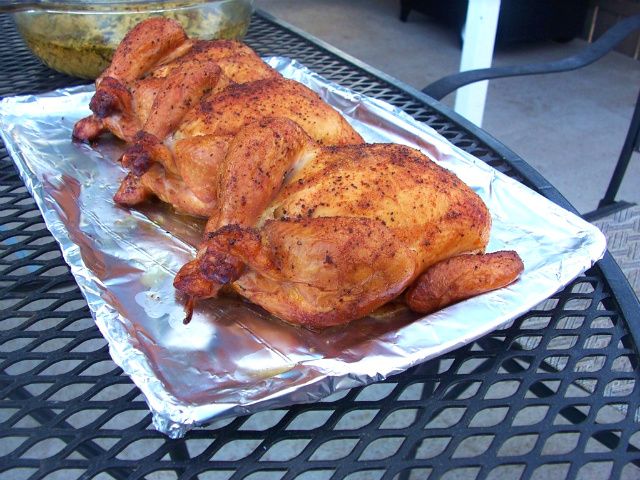 put a brown sugar, cayenne, whiskey coating on the spam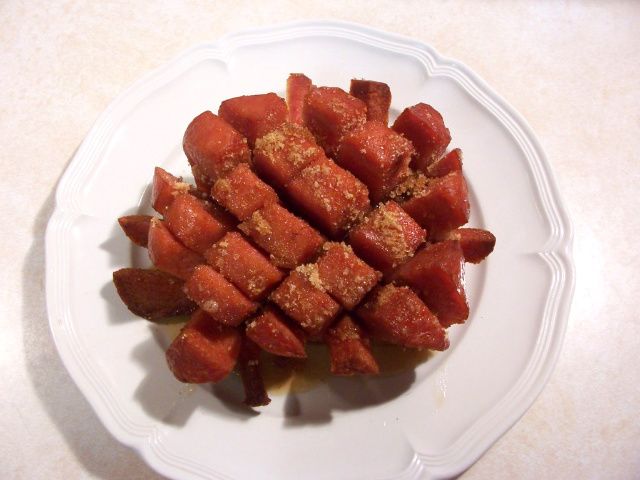 The game hens with smoked rice and morels..
The game hen was moist and tasty! :)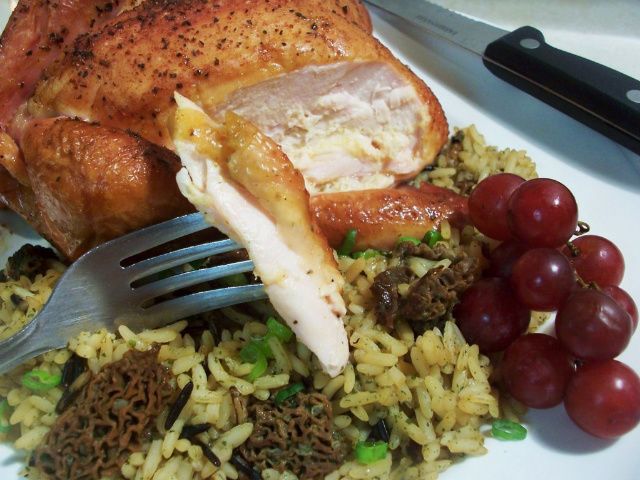 Thanks for looking!