I conned Tracey (WALLE) into helping me with another batch of elk bacon. I wasn't even going to post this, but after tasting some of it, decided to snap a couple of pics.  Used 13 pounds of elk and 12 pounds of pork butt.  Coated heavily on both sides with restaurant style black pepper.
This is one pan of four (25 pounds total).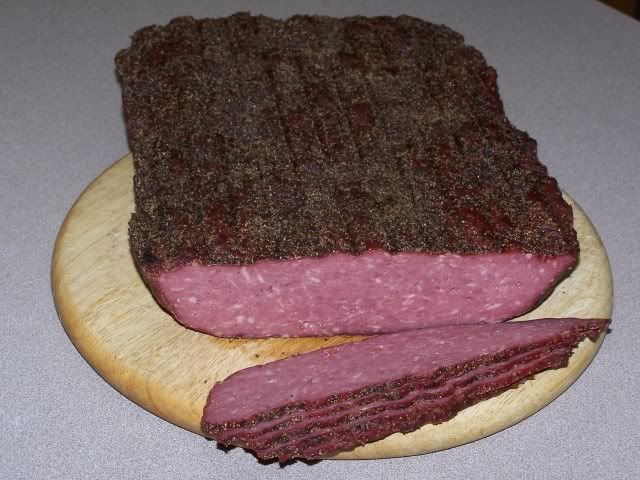 Fried up a few strips.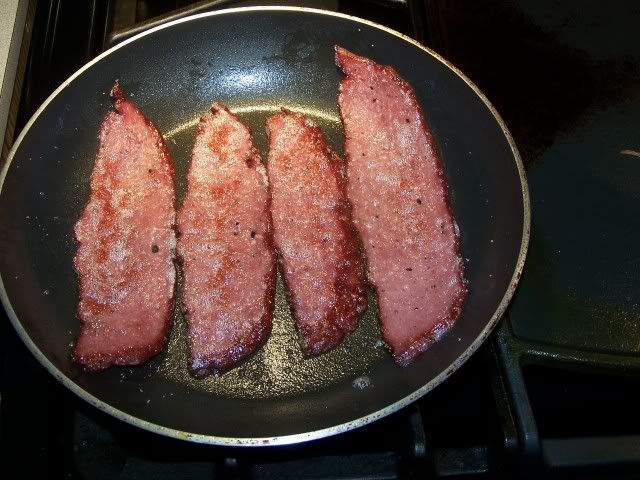 Thanks for checking out our bacon project.
__________________