I used some of my pulled pork stash to make these..
I know I make these a lot, I love plateless meals..
Used my old cooker made from a section of pipe, rebar legs, expanded metal grate and a burner from an old hot water heater.
sauteed some onions, jalapenos and garlic in a bit of oil..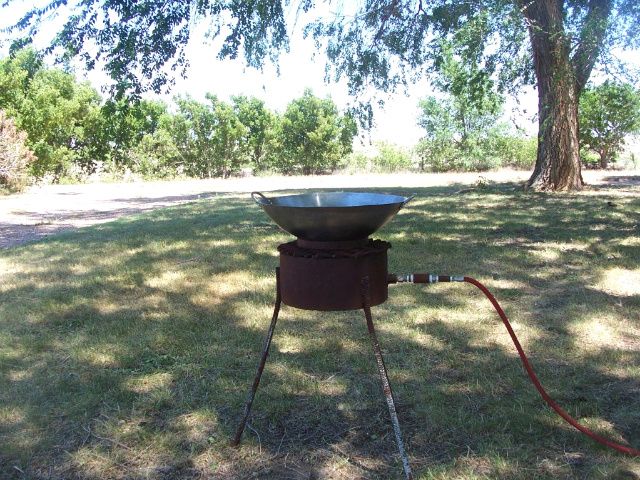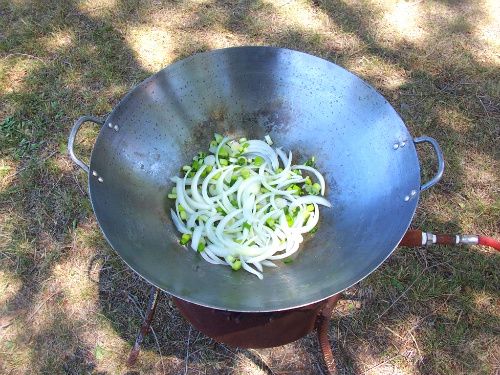 added my pulled pork and a bit of fajita sauce...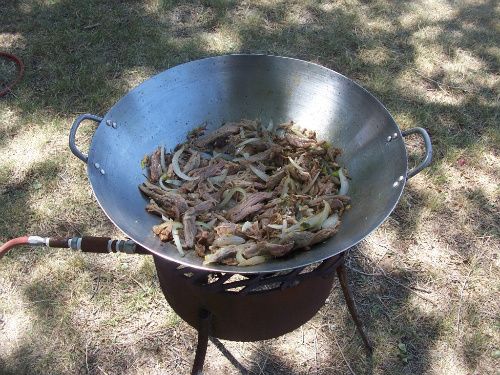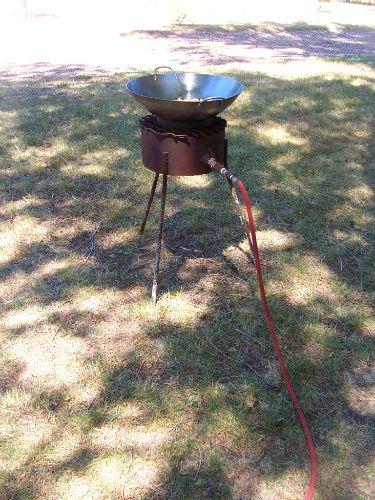 when heated through I added corn tortillas...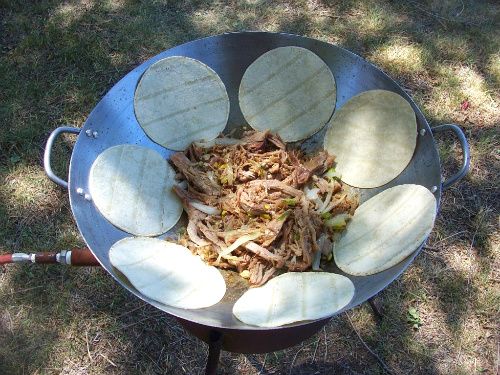 self serve style..
put a hot tortilla on a paper towel, top with the pulled pork mixture, a sprinkle of sauce, some fresh pico and a squeeze of lime..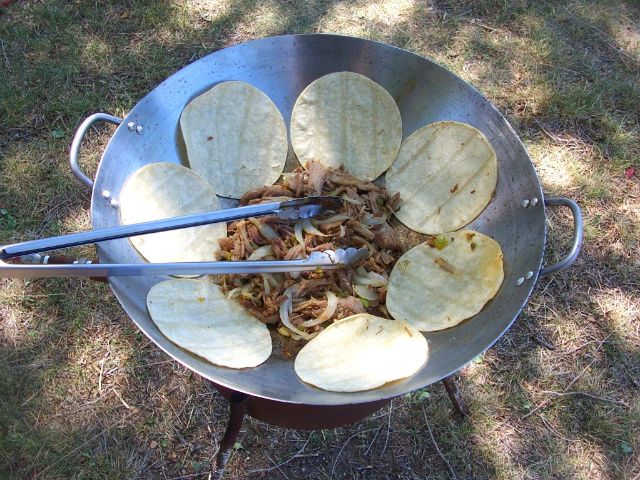 the rooster was happy chicken wasn't on the menu. :)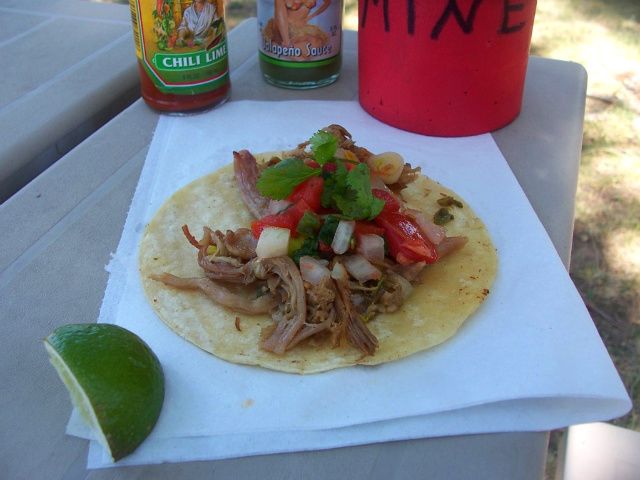 It was kinda tasty...
Thanks for looking!