I have no idea what to call this. It was one of those "I don't have time to cook" meals.
I sprinkled some pork with Big Poppas Desert Gold Rub, added one cup of Crown and one cup of water to the cast iron pot...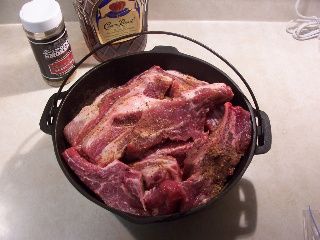 topped with onions and minced garlic then placed in my drum with some hickory...
slow simmered for 3 hours covered with foil...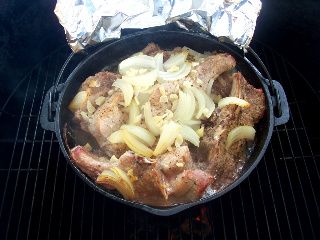 then removed the foil to let the meat roast until tender...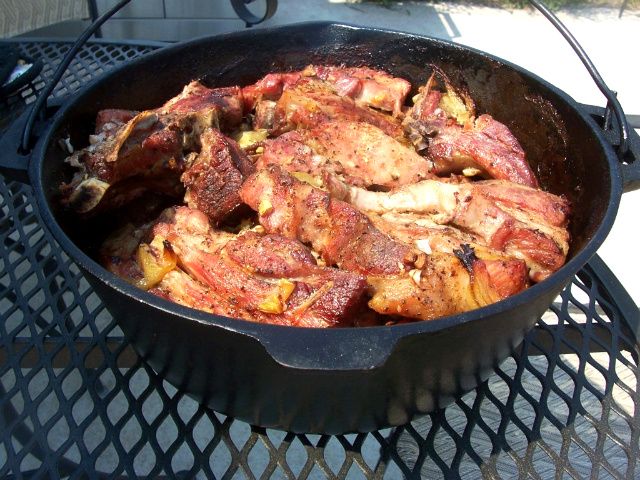 I wanted a quick side dish so I made some couscous.
Drizzled it with the Desert Gold, Crown infused broth...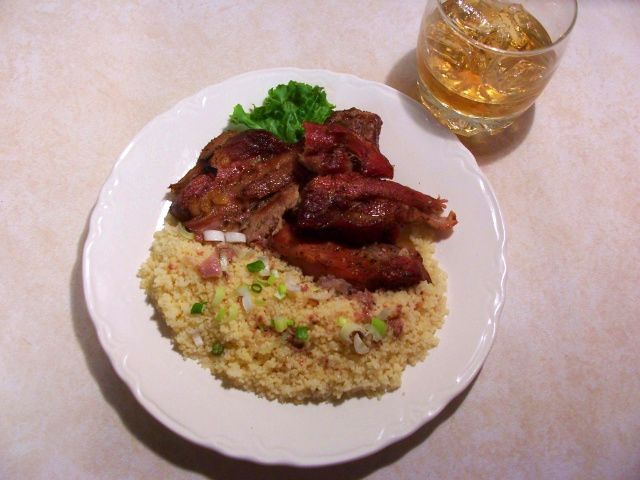 It was pretty tasty! The sip of crown on the side absolutely melted me. lol I'm not a heavy drinker.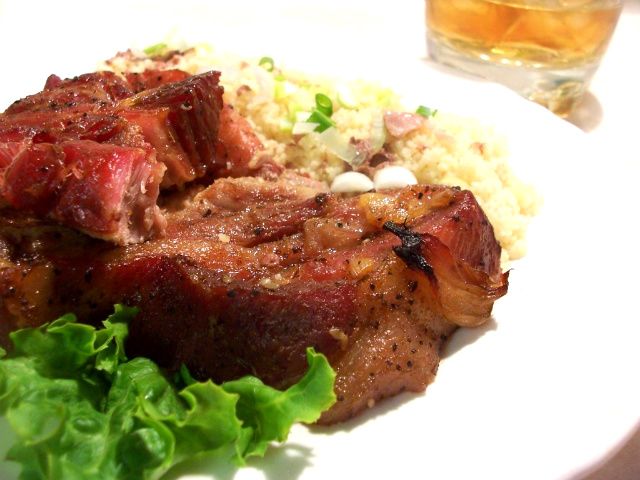 I'll definately make it again.
Thanks for looking!